Mount Hermon School, an architectural wonder.
The structure of Mount Hermon School, Darjeeling, fabricated with natural native grey stone and concrete, features a 200 feet tall northern frontage offering views of the grand Kanchenjunga Ranges. The Earl of Lytton, the erstwhile and then Governor of Bengal, long defined the school's gothic-styled architecture, elegant designs, and touch of royalty as "designed in Collegiate Gothic with Tudor arches and mullioned windows dominating it."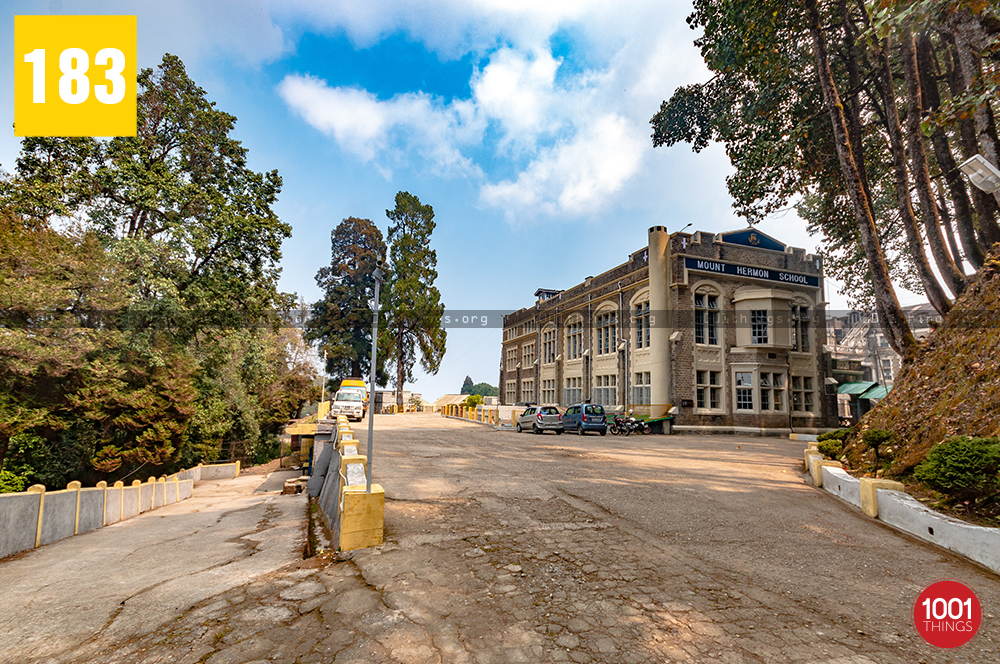 Mount Hermon School, Darjeeling was established in the year 1895 by Emma L. Knowles from the British Protestant Episcopal Church, who became the first principal of the institution.
In 2019, the 18th-century educational institution completed 124 years, standing as an epitome of excellent learning and its founder's vision to impart education in the Queen of Hills.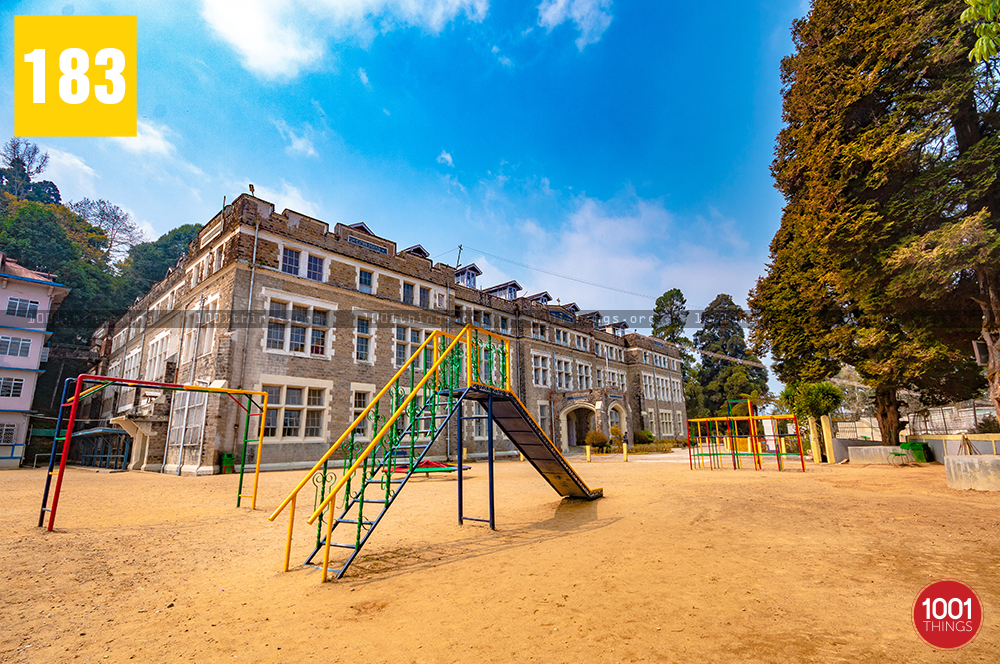 The school is located in the North Point, Singamari Darjeeling in the Indian State of West Bengal.The Christian Co-educational Boarding School follows its Latin motto – "Non-Scholæ Sed Vitæ Discimus" – meaning "We learn for life."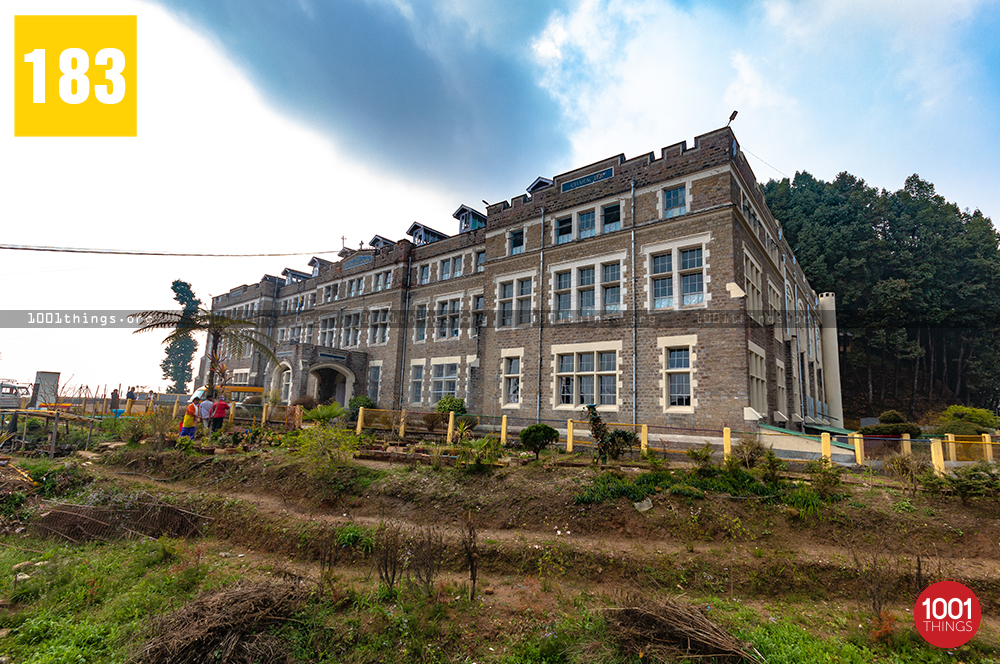 Contrary to the schools in the Darjeeling region that have embraced the British Educational Style. Mount Hermon School adopts and follows the American Educational Style. The school is affiliated with the ICSE Board and offers subject categories in Arts, Science, and Commerce.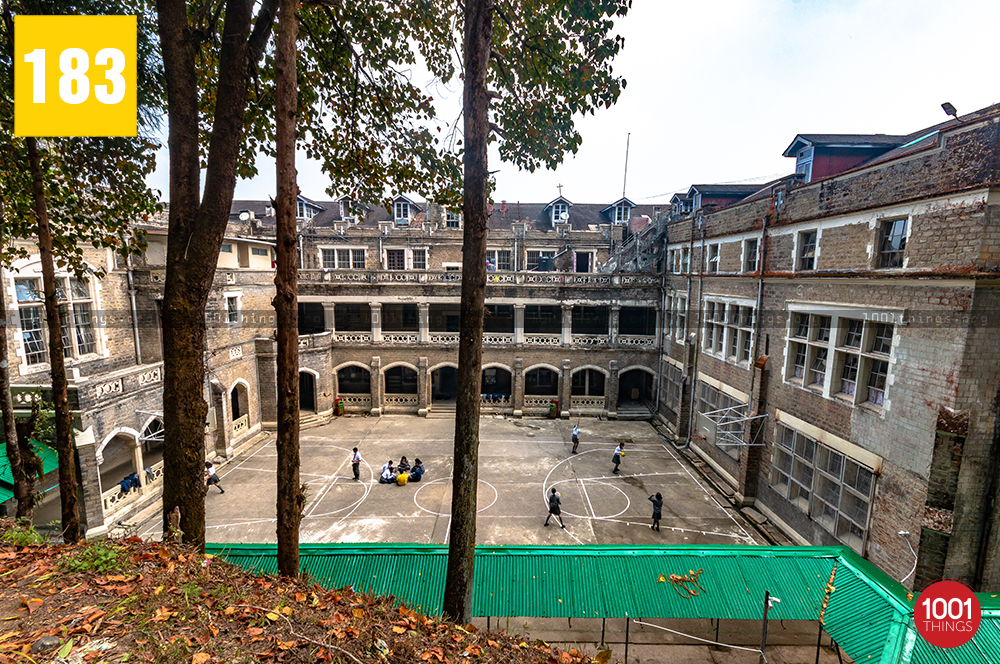 The history of establishment.
Initially called Arcadia, Mount Hermon School, Darjeeling, later became Queen's Hill School. Originally, the school was a girls' school with a small section for junior boys. The present main building was constructed in 1926 after shifting to the North Point.
Bishop Fisher bought the land cheaply from Lebong Tea Company during a tea industry decline. Mount Hermon School now stands on 70 acres in the Himalayas, at 6,200 feet above sea level.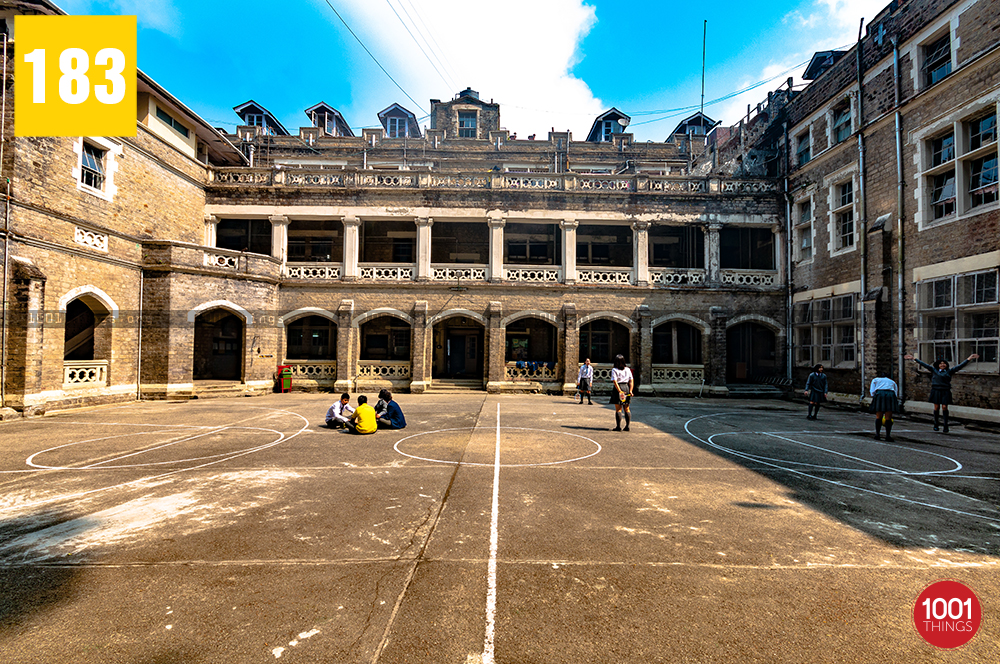 The school can accommodate 450 boarding students. The institution has separate hostel accommodation facilities for boarders and staff. The girls and the younger boys have residence facilities in the main building.
The main building houses Infant Department, Junior School classrooms, administrative offices, craft room, dining rooms, library, and music rooms.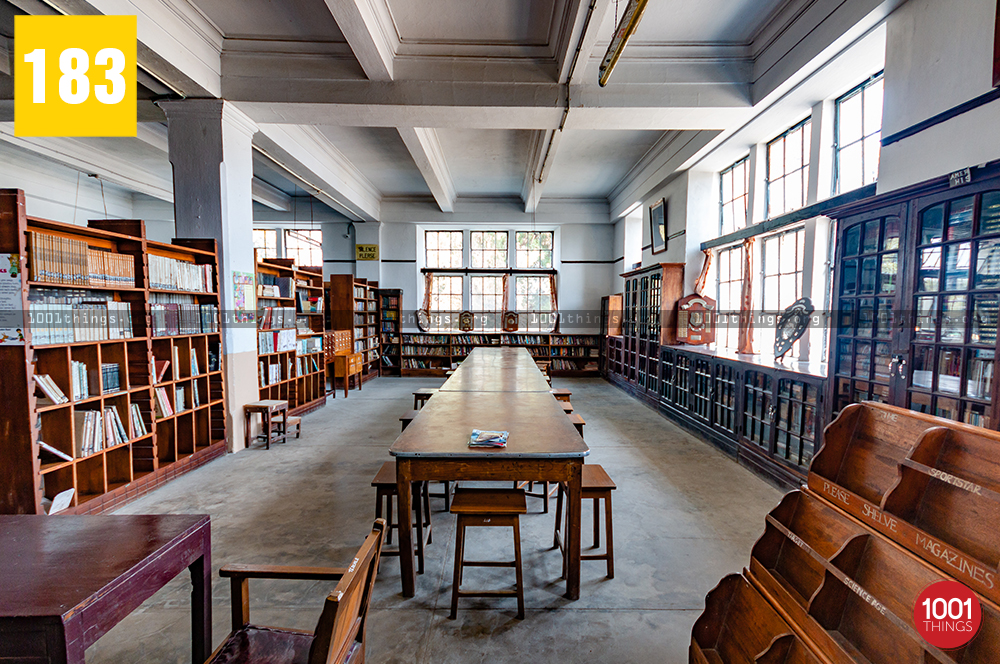 Senior Boys (class X-XII) stay in Fernhill, and boys from class VII to IX reside in the Round Hostel, both inaugurated in 1977.
While the boys lodge in the Stewart Building, constructed in 1963. The Stewart Building further comprises 6 classrooms for the senior school, and labs for chemistry, physics, biology, and geography.
Tracing back the accounts, the school enrolled 163 students in the year 1918. The number increased to 200 by 1929 among which, 1/3 were young women.
In 1930, the school divided into 2 wings and was renamed Queen's Hill School for Girls and Bishop Fisher's School. Later, the enrolment grew to 400 under principal David Stewart.
The school progressed into a co-educational institution with a separate hostel area, hosting students worldwide, speaking over 25 languages.