Battered forts & relics that reflected victory and defeat! The edifices that revealed the architectural craftsmanship, sophistication, and the allure! The monuments that bore intrigue, the chambers that remained stocked with the secrets of the mighty rulers and the hallways that once echoed with the laughter of the maidens! Gour, the abode to the ancient relics in Malda renders a mysterious aura that will drive anyone nostalgic!
Evoking the curiosity of the wanderlusts, Chamkati Mosque in Malda renders to the call of the explorers on a quest for mystery, solitude, bliss, and contentment that is nowhere to be found on earth! So, if you have a bent for history, if you can perceive beauty and artistry in the forlorn ruins and ancient relics, then embark on a trip to Chamkati Masjid.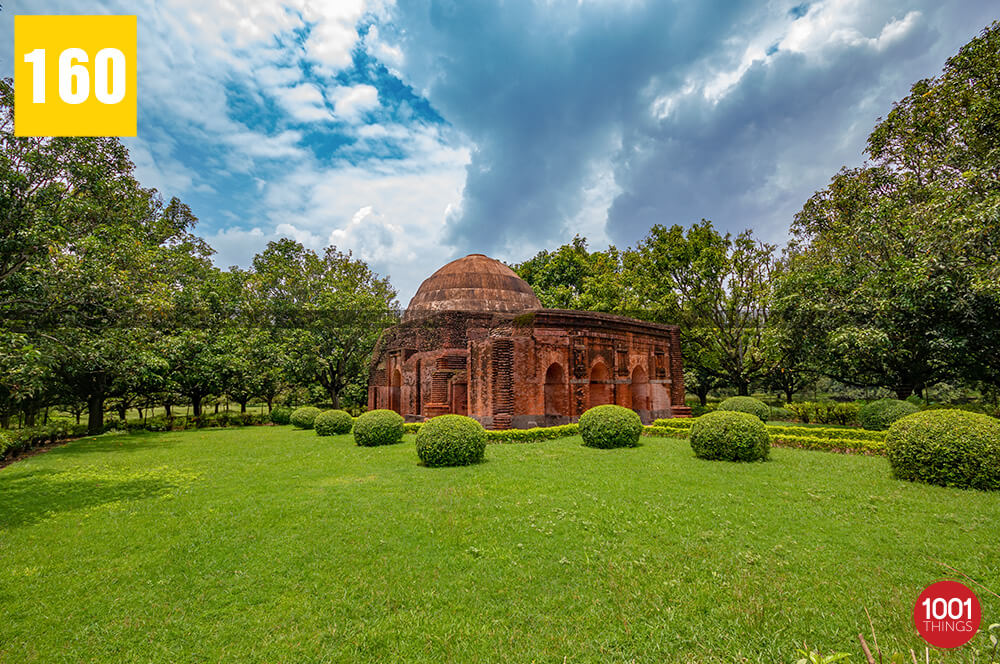 Hidden from the hassles, this masjid remains beguiling in every regard. The mosque was constructed under the support of Sultan Yusuf Shah in the year 1475. This 14th-century mosque is also known as Chika Mosque due to the fact that it served as a refuge for bats, which are locally known as Chikas.
Outliving the centuries, this 500+ years old Chamkati Masjid features a single but massive domed structure with 4 narrow doors on each side. The entire edifice is constructed with coated bricks. The walls are so solid and thick that it is difficult for heat and light to enter inside the mosque. Perhaps that is why the place also served as a prison from 1493-1519 A.D. before it was converted into a masjid.
Chika Mosque or Chamkati Mosque in Malda witnesses a huge influx of historical fanatics and tourists from various regions of the world. Sadly, most of the ancient relics and monuments including Chika Mosque are on the brink of becoming ruins due to ill maintenance and their prolonged existence.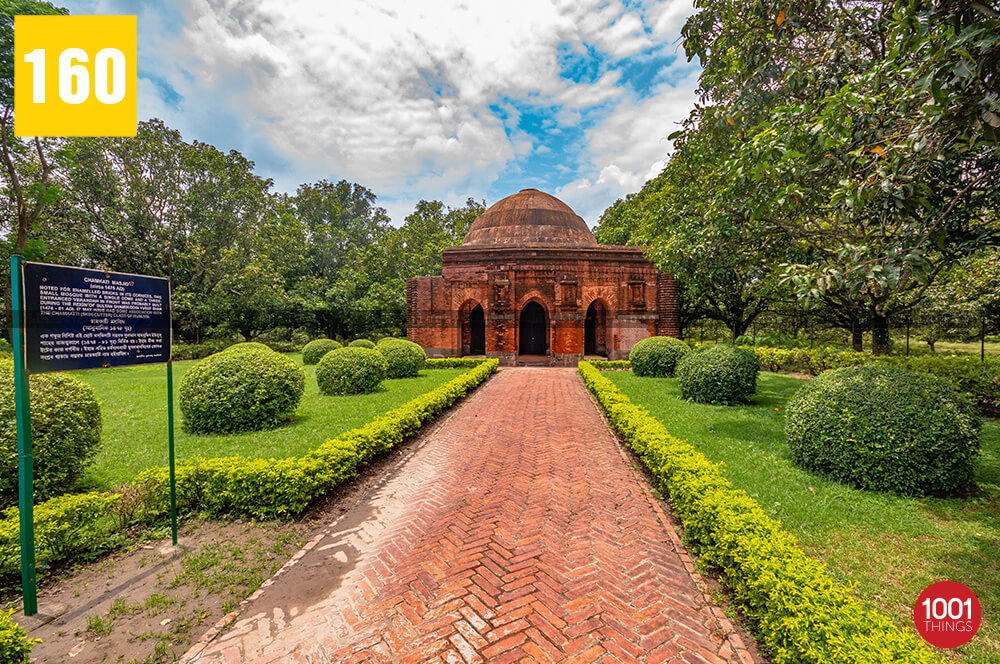 Yet, being old and scarred, Chika Mosque Malda has tremendous historical and architectural significance associated with the 14th and 15th centuries. The architectural grandeur not only provides a treat to the eyes but also provides a vivid insight into the lives, achievements, and interests of the rulers and people belonging from the period, which is centuries old.
Chika Mosque, one of the notorious monuments in the Indian history still renders the ambiance of the medieval era. Apart from other historical monuments in Gour, this architectural wonder never fails to appeal its visitors. So, if you wish to escape the bustle of the city life, then Chika Mosque or Chamkati Masjid is the ideal place to be.
P.S: We recommend the visit during winters!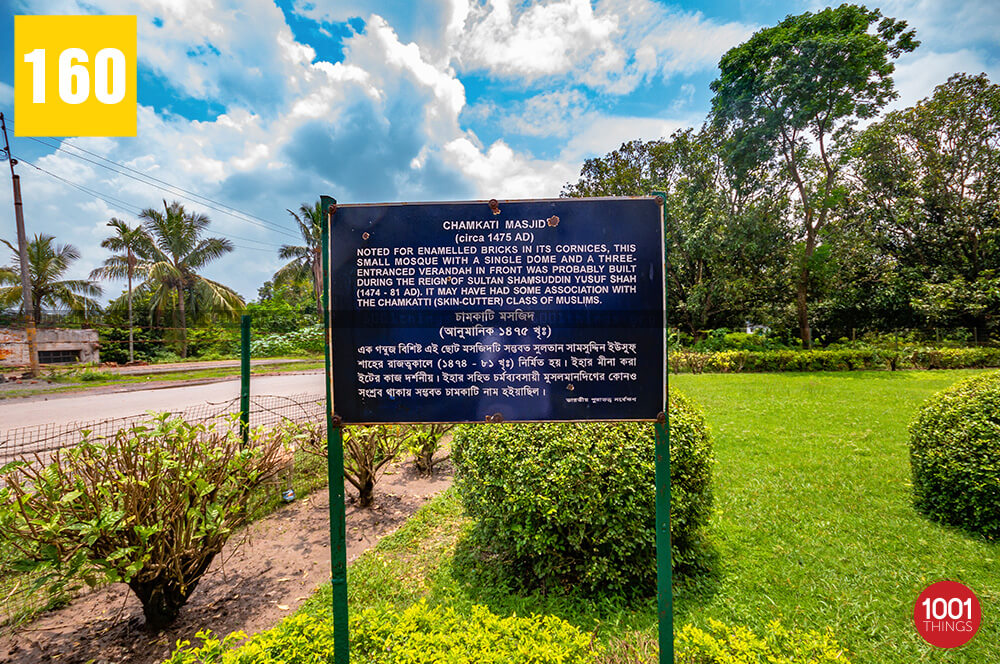 Contributor