Historical fanatics! Are you craving for an ideal gateway? Pack your bags and think no more! Rather embark on a trip to Malda, the ancient architectural zone of West Bengal. Amongst the timeless relics, Firoz Minar in Malda is one of the excellent edifices of the 14th century, built-in 1486 – 1489 A.D.
Located about 40 km from Malda, the Firoz Minar Tomb Malda is one of the surviving monuments, that exists in the ancient ruined city of Gaur. Like a pampered child, the city is endowed with several magnificent and historically significant architectural grandeur. Many of the monuments belonged to the oldest centuries and different rulers it had. Enclosed by the enchantingly soothing ambience and the greeneries, the place is ideal for a quick break from the hassles of the city life.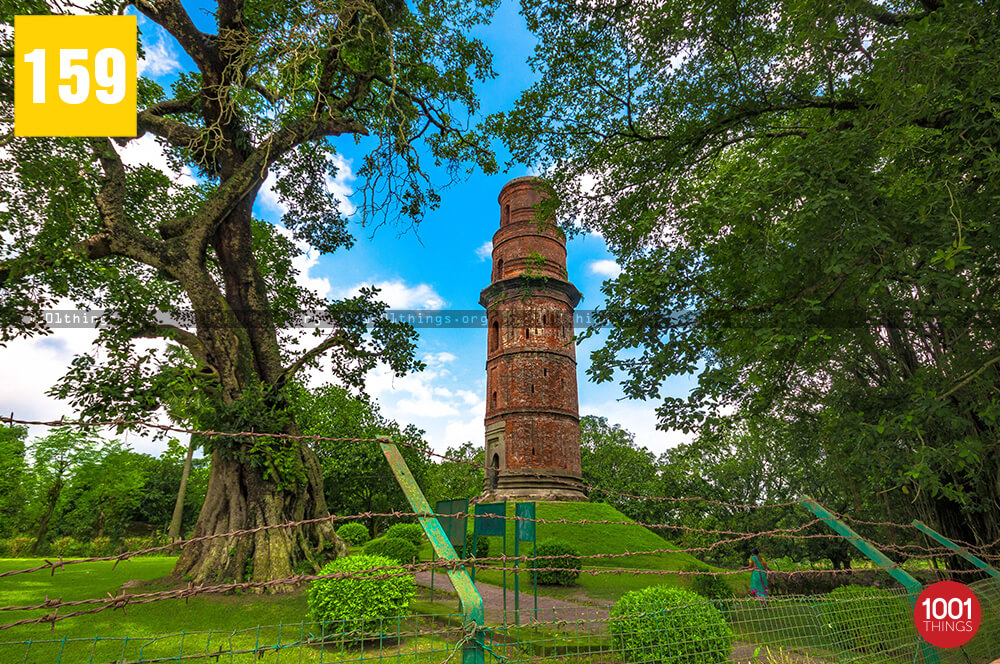 Firoz Minar was constructed by Saifuddin Firoz, second ruler of the Abyssinian Slave dynasty, who became the Sultan by defeating Barbak Shah. This five-storey Minar is erected with the red bricks. The beautifully carved terracotta designs are seen in the entrance of the monument.
The base diameter of the building is 6 meters, from which the 3 storey towers with 12 facets. Each storey is separated by decorative strips. The remaining two, that is, the fourth and the fifth storeys are rather circular with lesser diameters than the other three. The topmost storey, which is originally covered by a dome is turned into an open flat, which symbolizes the triumph, fame, and the beliefs system or the religion to which the Sultan and his community were associated.
The Firoz Minar Tomb of Malda stands 25.60 meters tall, with a spiral staircase with 73 steps that leads to the top. However, the entry into the Minar is not possible as the main gate leading upwards is locked. The Firoz Minar also boasts of a well-manicured garden with an old tree standing nearby, which further adds allure to its magnificence.
The most intriguing fact about Firoz Minar is that it is built in such a way that it resembles the world famous Qutub Minar in Delhi. Due to the considerable similarity in its form, Firoz Minar Tomb has been ascribed and adored as the Malda Qutab Minar or the Bengali version of Qutub Minar by the Scholars.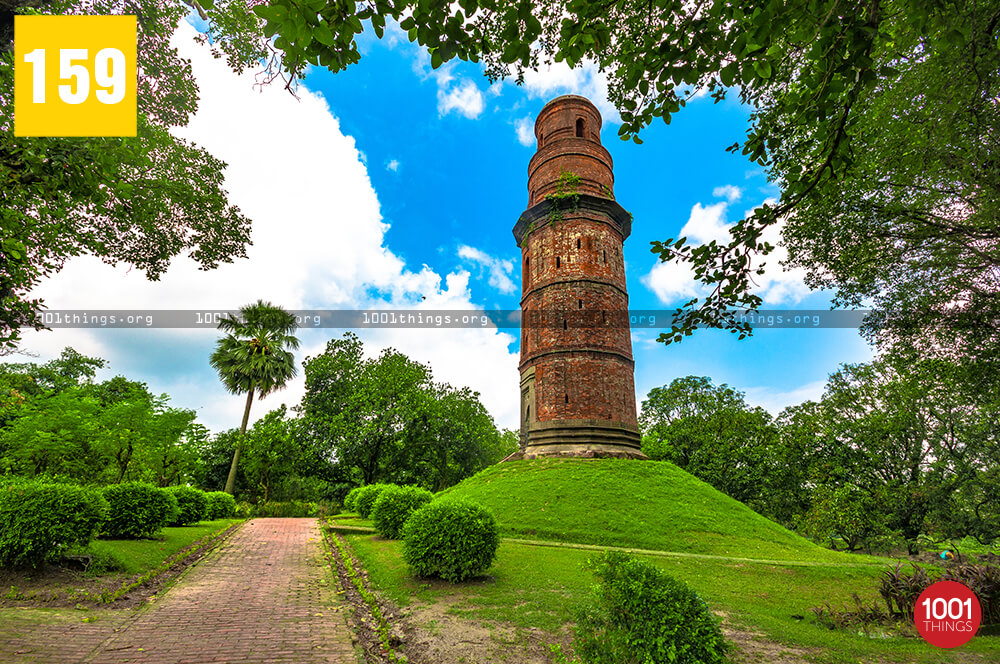 Firoz Minar or rather called as 'Malda Qutab Minar' offers the best retreat for the ones who are looking for an element of peace and seclusion. It also allows you get a glimpse of history that include the achievements and the interests of the then rulers. However, we recommend you to visit the place during winters to enjoy the pleasant weather.