Literally known as 'entrance' or 'gate', Dakhil Darwaza in Malda is one of the oldest and the majestic architectural structure erected during the Sultanate Bengal. Built with small red bricks portraying terracotta work, Dakhil Darwaza located in Malda looks imposingly striking and one of its kind.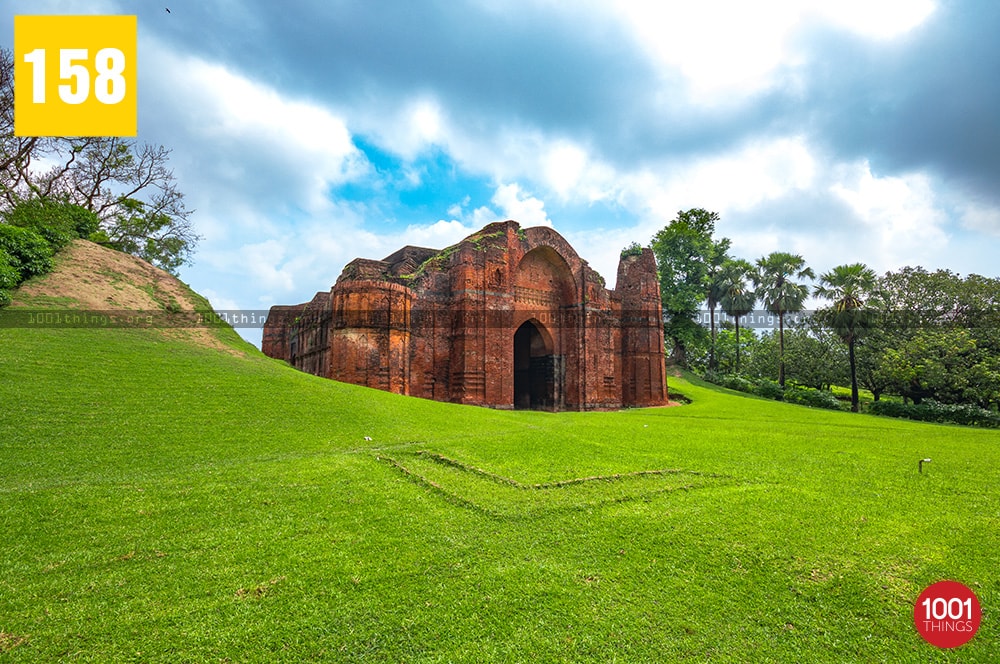 The establishment of the Darwaza can be traced back to Shahi Period in 1425 A.D. by Barbak Shah. This fascinating Darwaza or gateway was built with a purpose to provide access towards the walled city of Lakhnauti, the present day Gaur Castle in Malda.
Standing through ages, the glorious structure Dakhil Darwaza Malda, in fact, demonstrates the fondness of the Mughals towards the magnificent architectural establishments. Spell-bounding its beholders, the Dakhil Darwaza in Malda is also renowned as 'Salami Darwaza' owing to the fact that cannons were fired from here.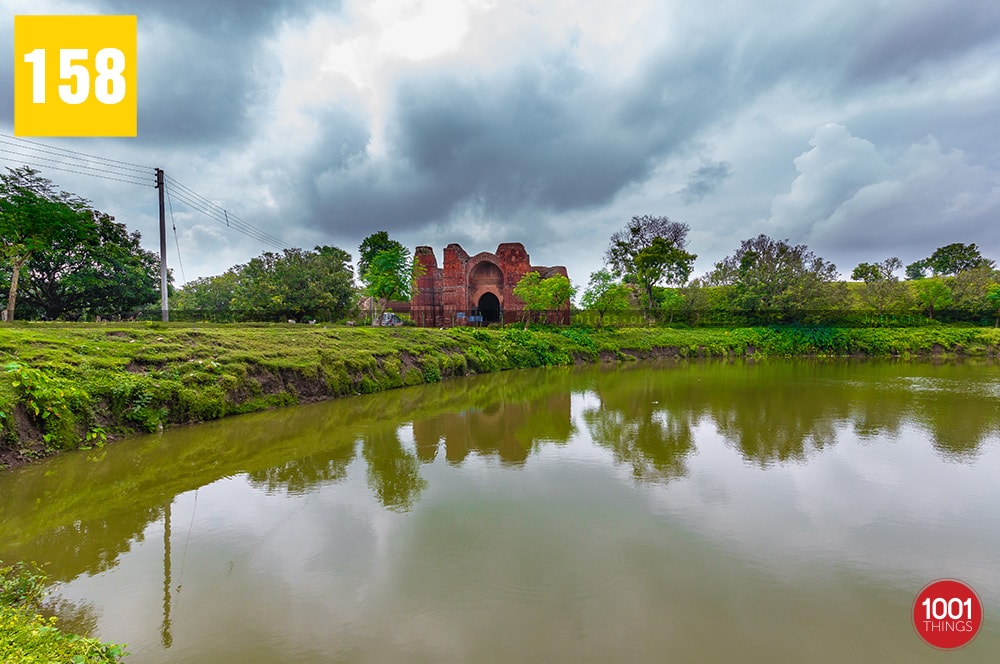 This ancient gateway to a fort is 21meters tall and 34.5 meters wide. The Darwaza has four corners, which are topped with towers that are 5-storey high. The massive entrance opens through the 20 meters docks encompassing the remnants of an age-old castle.
The entrance is built of bricks except for the piers. The dimension of the piers amid the doorways facing towards the arches are 102.5m by 22.5m. It consists of a path through the middle of the structure, which is 4.5 m wide. There are 2 guardrooms on each side of the corridor which have the dimension of 22.70m by 2.90m with 2 outlets leading outside. The height of the entrance was estimated to be 14.95m in which the entry arch stands to a height of 10.35m.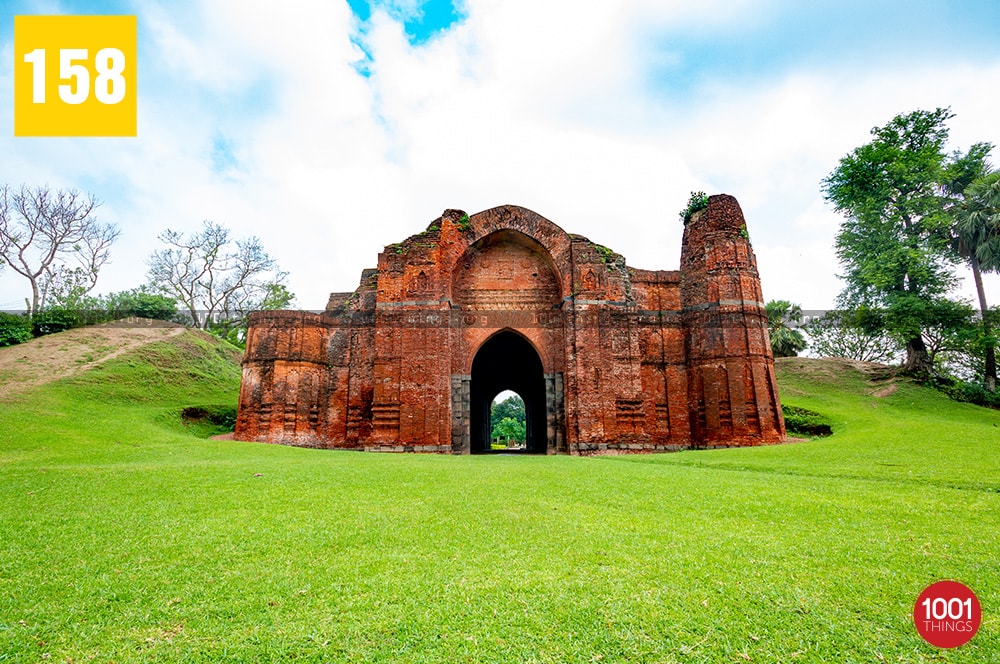 There is a smaller arch in the backward of the wider arch via which the accessibility is given to the arched passage. The Iwan structure projected in the entrance arch bordered by huge 12-sided towers at the corners. The excellently built tower portrays the gateway that equals the fame and dignity of the renowned ruler.
Out-living the era it was created, Dakhil Darwaza wasn't profusely embellished. It was embroidered with terracottas that comprised of framed string at the foundation, arch panels with motifs swinging inside, inset fret-rings around the corner towers, etc. Perhaps, Dakhil Darwaza Malda is the magnificent and the grandest of all the historical structures of Gaur.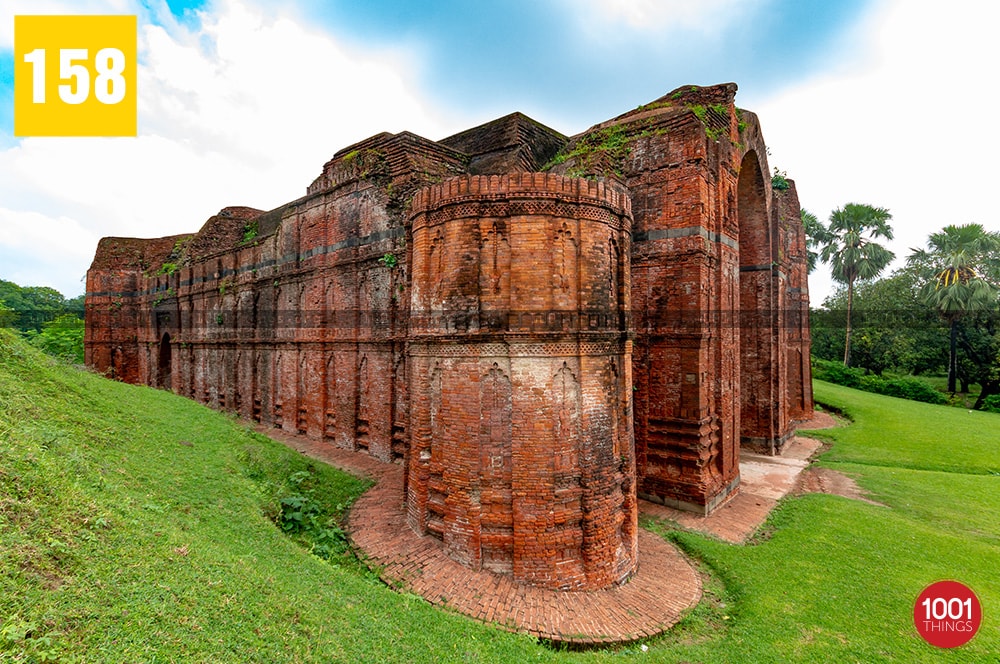 Oldest as time, the structure stands still with sheer magnificence till date. If you wish to explore the place, then Dakhil Darwaza location can be traced on Google Maps, or else you can book a tour package wherein, you'll be assisted by a tour guide.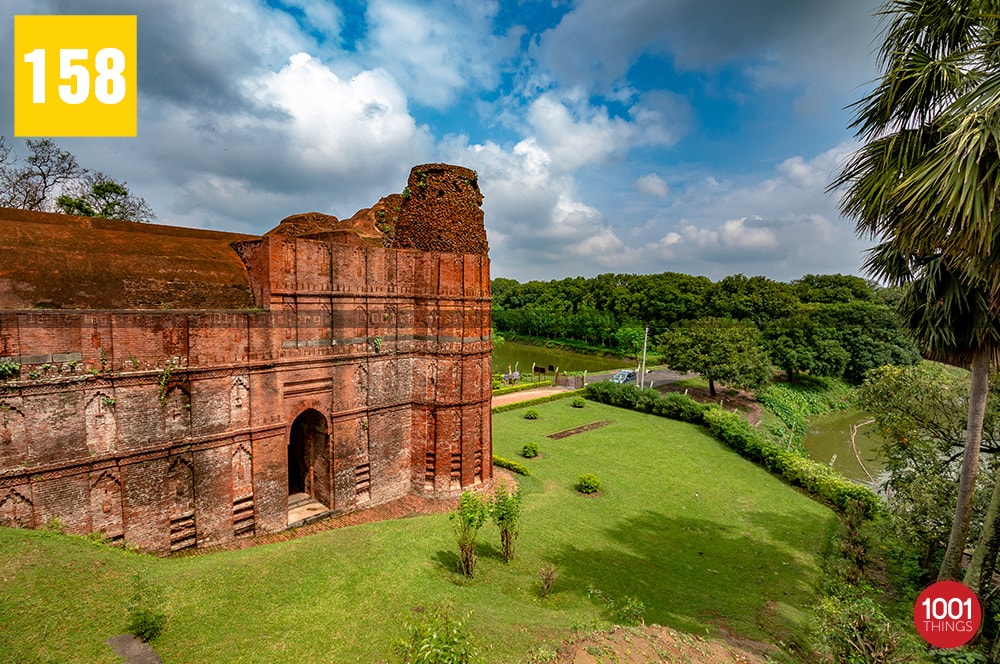 Even after decades of existence, the Darwaza still intrigues the explorers tremendously. You can plan a trip to Dakhil Darwaza in Malda for reveling in once in a lifetime kind of experience.