Chenrezig Singkham Riwo Potala Sikkim: Sikkim has truly enriched itself as a premium pilgrimage destination for the Buddhists. Abode to the sacred mountain ranges and the oldest tribes, the serene ambiance that maintains the rustic charm blended in integrity and peacefulness! The charming hill state of Sikkim in the Northeastern region is all set to achieve its milestone of becoming "an abode of Gods".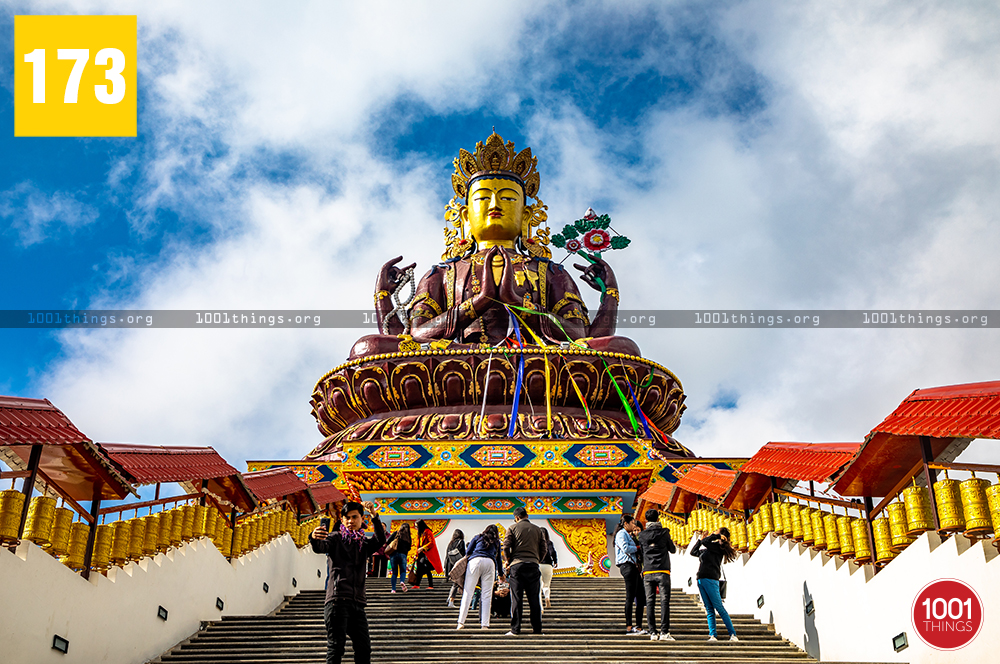 The West Sikkim district accommodates the largest number of pilgrimage sites and monasteries. Amongst many, Dubdi Monastery, established in 1701 remains the oldest monastery and a major pilgrimage site in Sikkim.
On contrary, Chenrezig Singkham Riwo Potala remains as the brand-new sacred site in Sikkim.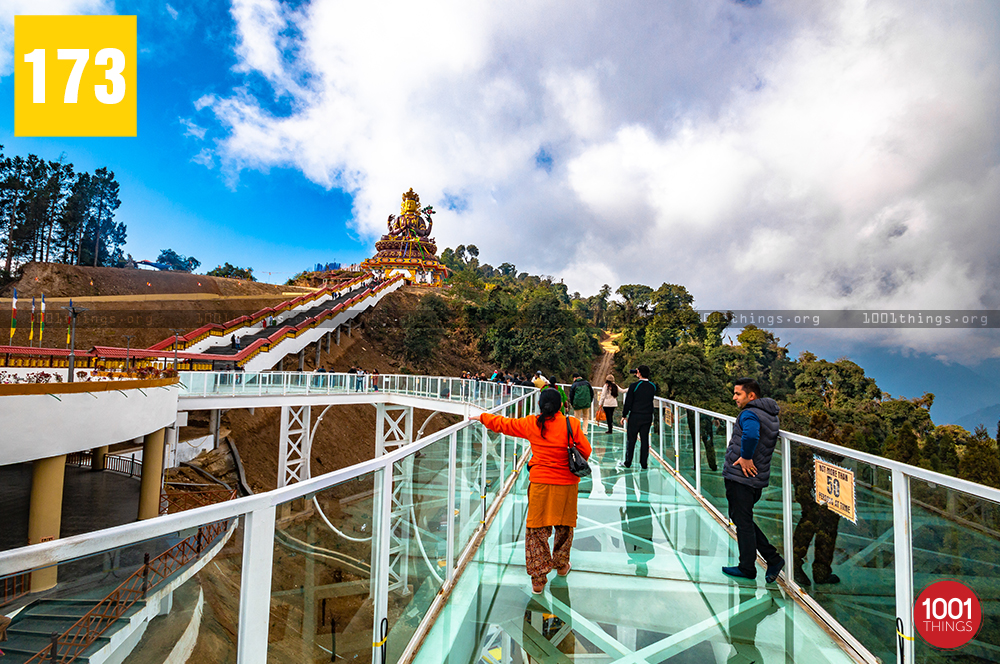 Inaugurated in November 2018, Chenrezig Singkham Riwo Potala is a vast complex sprawling at an area of 8.5 acres, on which a 98feet statue of Chenrezig- a Buddhist Deity squats at a hilltop.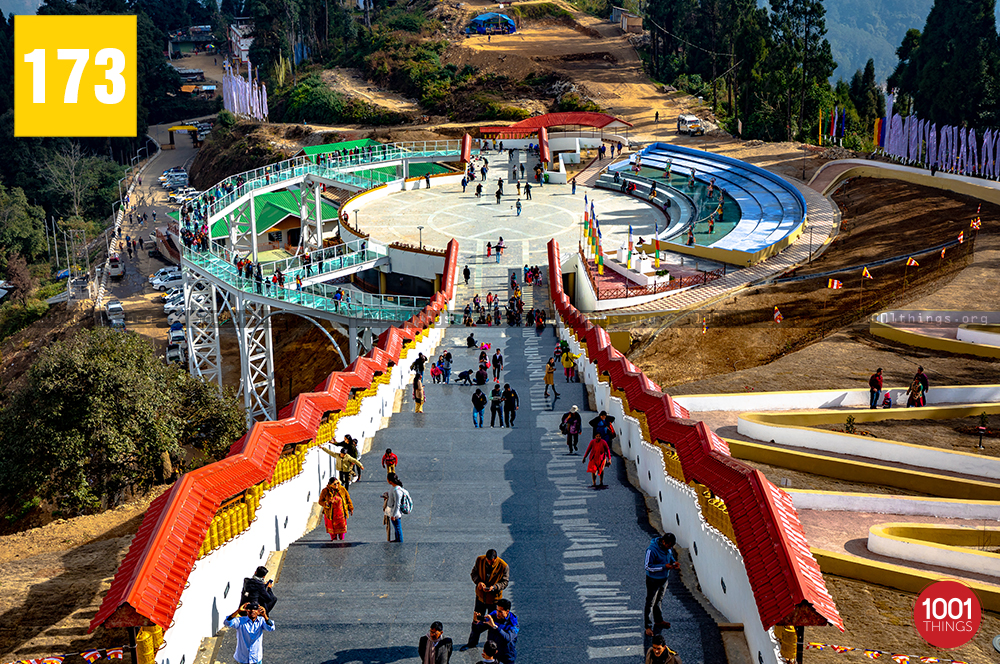 Chenrezig Singkham Riwo Potala is constructed at an elevation of 9,200 feet nearby Sanga Choeling Monastery. It is visible from many parts of Sikkim and can be easily accessed with a short drive covering the distance of 1.5 km from the Pelling town in West Sikkim.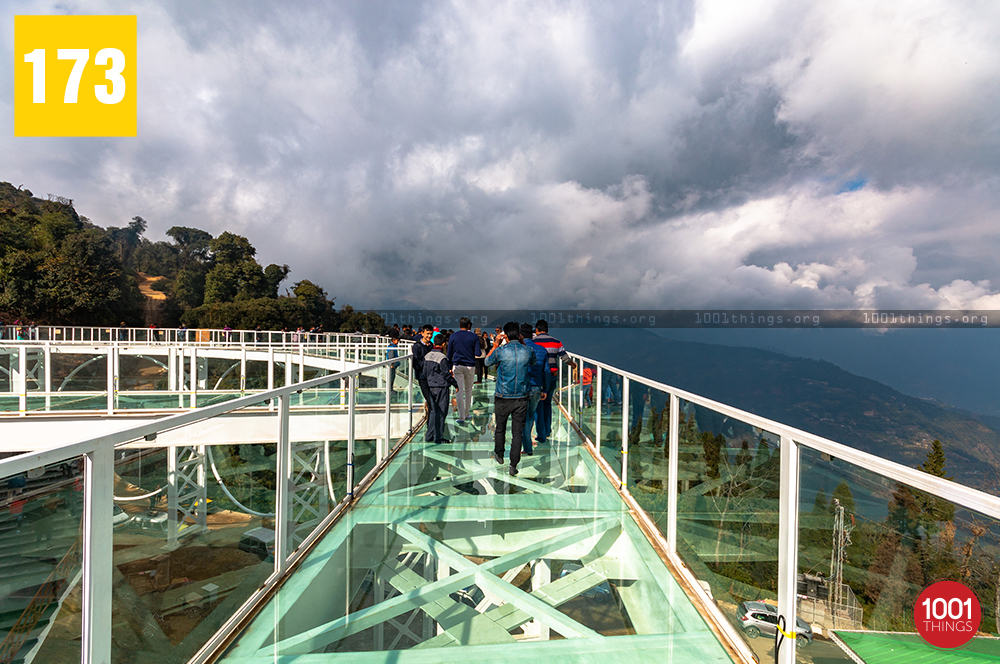 Chenrezig Singkham Riwo Potala gains attention of the travelers and adventurers from across the country. The place renders an unparalleled experinece in every way, displaying an array of the vast mosaic of religious artifacts. Apart from its architectural appeal, one can enjoy an unobstructed sight of Kanchenjunga, the sacred mountain in Sikkim and the third highest peak in the world.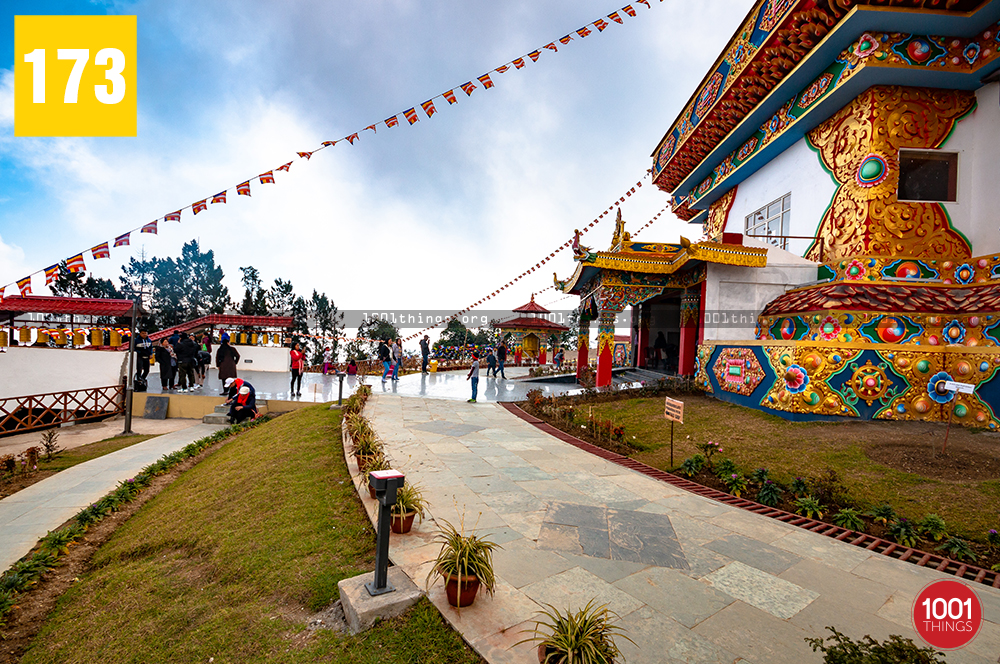 Chenrezig Singkham Riwo Potala boasts of India's first skywalk in Pelling. The unique and appealing Sky Glass Walkway in Pelling, West Sikkim renders a promising experience in terms of scenic appeal blended with an element of spirituality and calmness.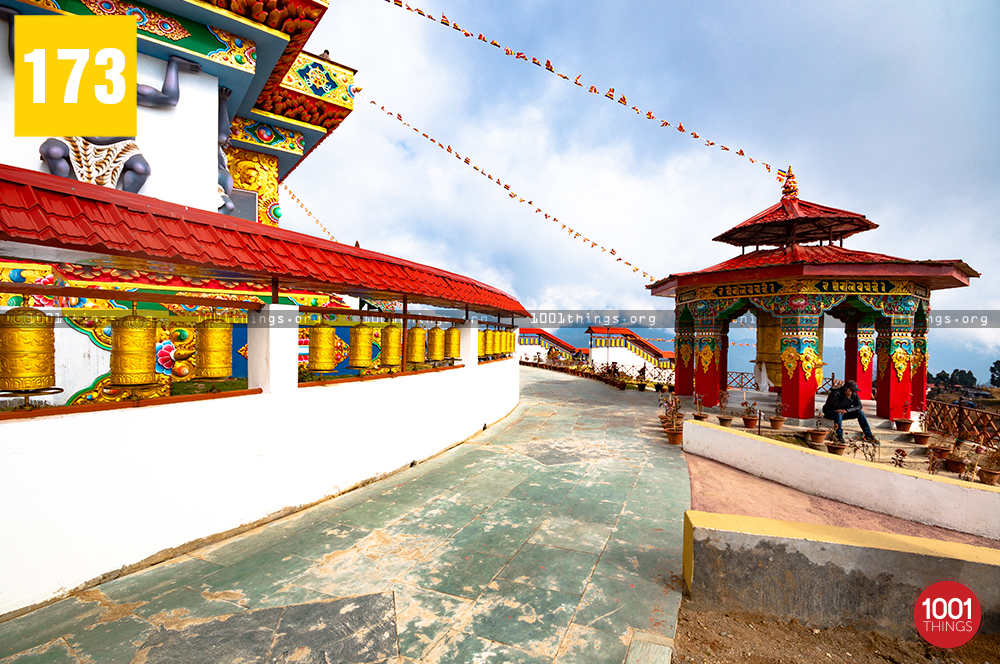 The charming little town of Pelling has transformed as a boon for the travel enthusiasts. The brilliantly conceptualized and built Chenrezig Singkham Riwo Potala has further enhanced the beauty of Pelling.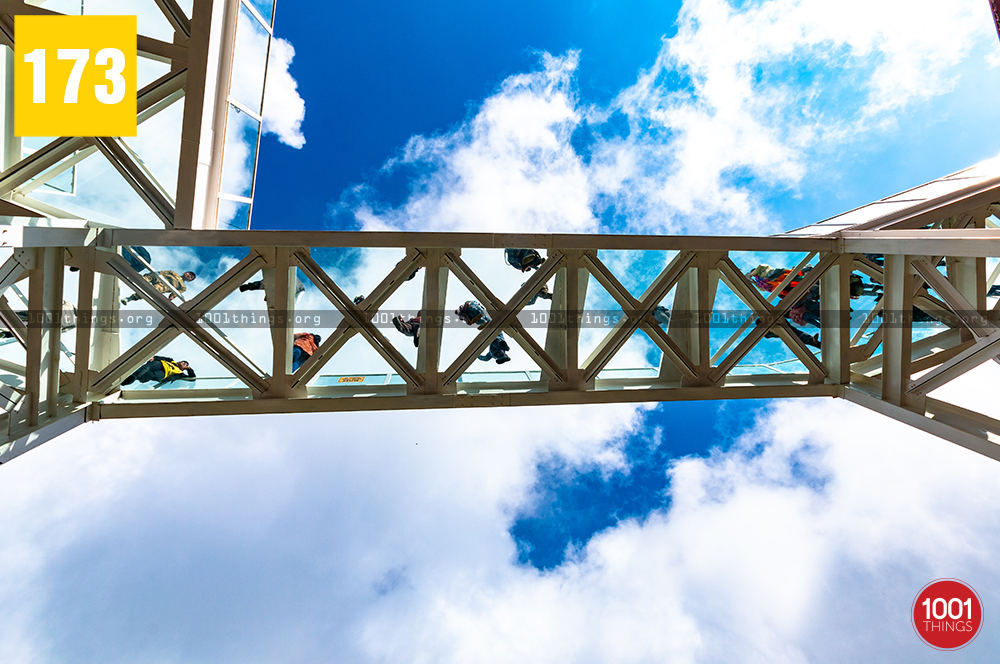 Chenrezig statue in Pelling is one of the three Buddhist deities to be set up in Sikkim. The other two being of Buddha at Ravangla and Guru Padmasambhava, at Namchi both at West Sikkim.
The beauty of the Chenrezig Singkham Riwo Potala has been boosted with a waterbody, landscaping, and well-maintained flower gardens. The entire height of the statue is 135 feet from the base of the pedestal upon which the statue is positioned. A fleet of 100 stairs leads to the foot of the Chenrezig statue.
Also Read: Tathagata Tsal, Sikkim