Zang Dhok Palri Phodang also known as Durpin monastery is one of the oldest Tibetan monastery perched on top of the Durpin hills of Kalimpong. This beautiful monastery was blessed by the Dalai Lama during his visit to the town in 1976.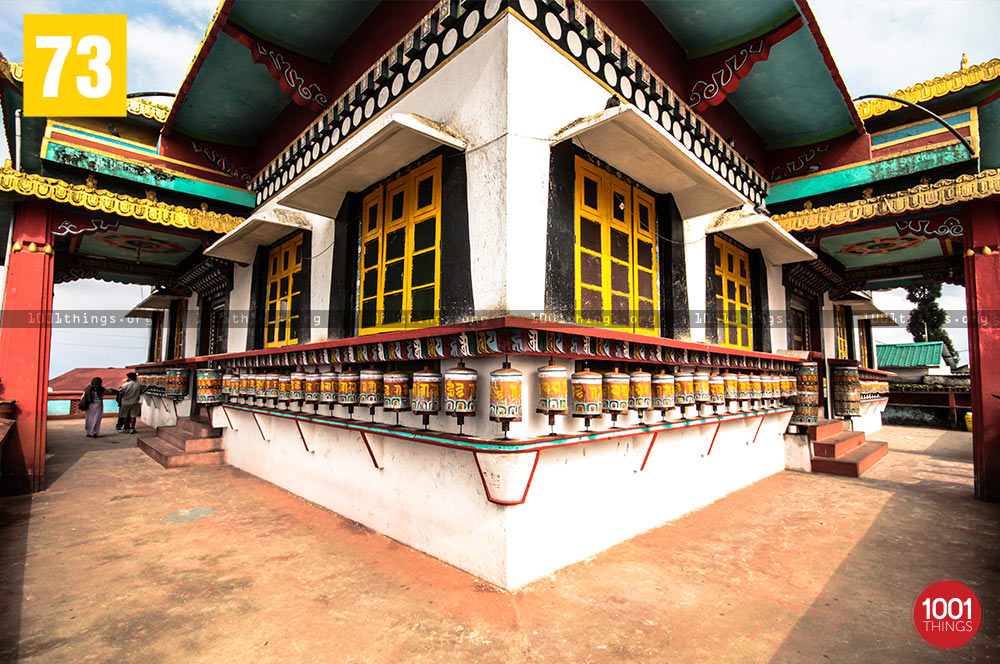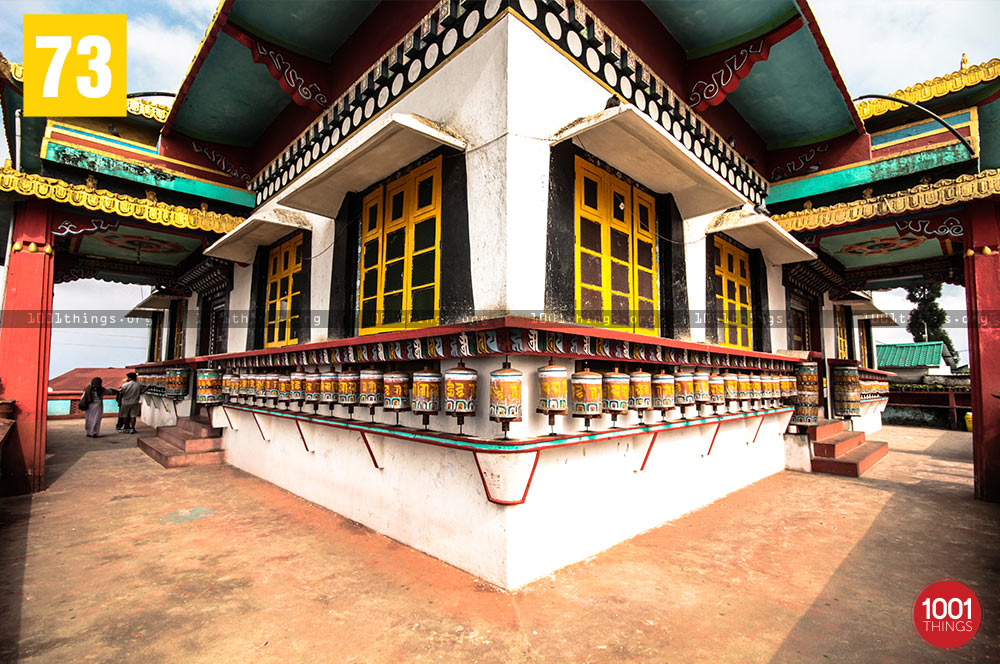 While at the monastery one can get a striking view of the snowcapped Kanchenjunga along with the pristine Teesta River flowing down below.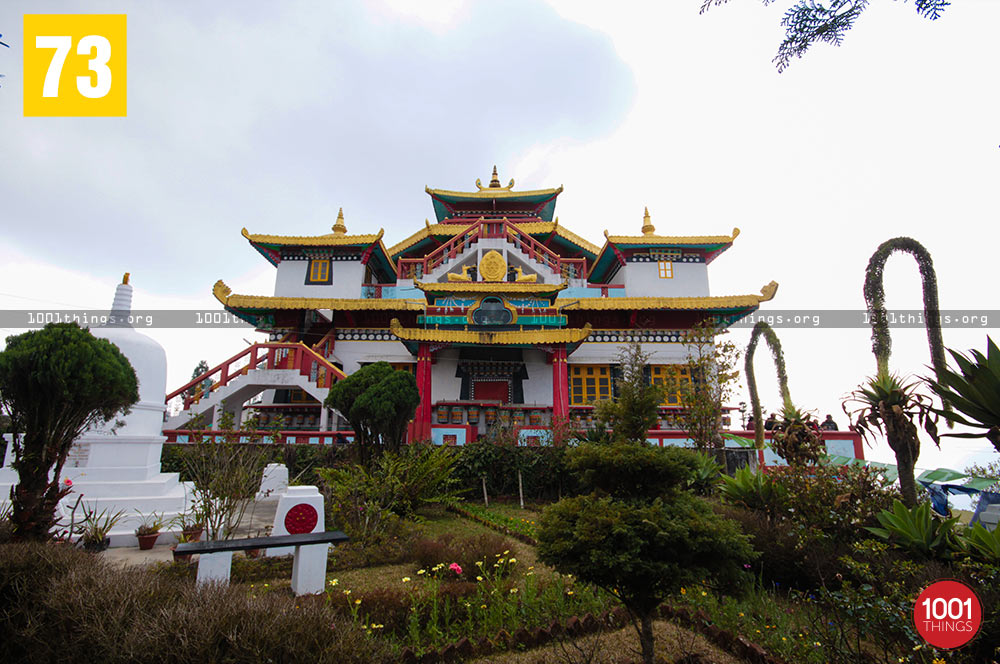 The monastery has a great significance for the Tibetans people as almost 108 kangyur (Tibetan Scriptures) were brought in from Tibet during the time of the Chinese invasion. Many of the rare Buddhist scriptures are safely preserved inside the monastery.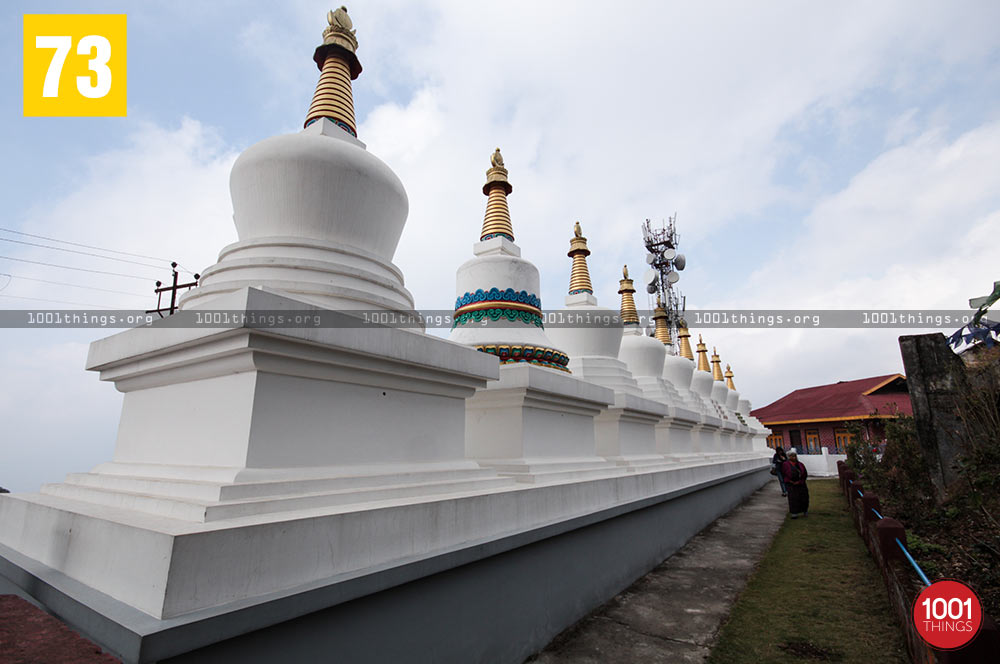 The building has been built in a typical Buddhist style architecture with bright and vibrant walls .Inside there is a huge ceremonial hall with large paintings and has a three dimensional appearance. The presence of this monastery has uplifted the relevance of the town as it has a considerable amount of Buddhist followers.
Over the years the prominence of this shrine has increased due to the large numbers of devotees who come here to offer their prayers and homage to this beautiful shrine. The serene and calm surroundings of the area makes it an ideal place to relish nature's beauty and to rejuvenate one's tired mind.


Zang Dhok Palri Phodang is located at a distance of 5 km away from the main town. Local taxis are easily available that go up to Durpin hills .Also, people can trek their way to the monastery which usually takes about 40 minutes.
Kalimpong is well connected by road and takes two and half hours to reach from the nearest railway station which is NJP (72 km).