Lachung is a small town in the Northern district of Sikkim, situated at the elevation of about 9000 ft. It is a delightful and serene little town ensured by the encompassing mountains, unblemished waterfalls and alluring streams. It is located at the confluence of Lachen and Lachung Rivers, which is merged to river Teesta at a place called Chungthang. Lachung is 125 Km from Gangtok and it takes about 5 hours drive. From Chungthang the road separates for Lachen and Lachung.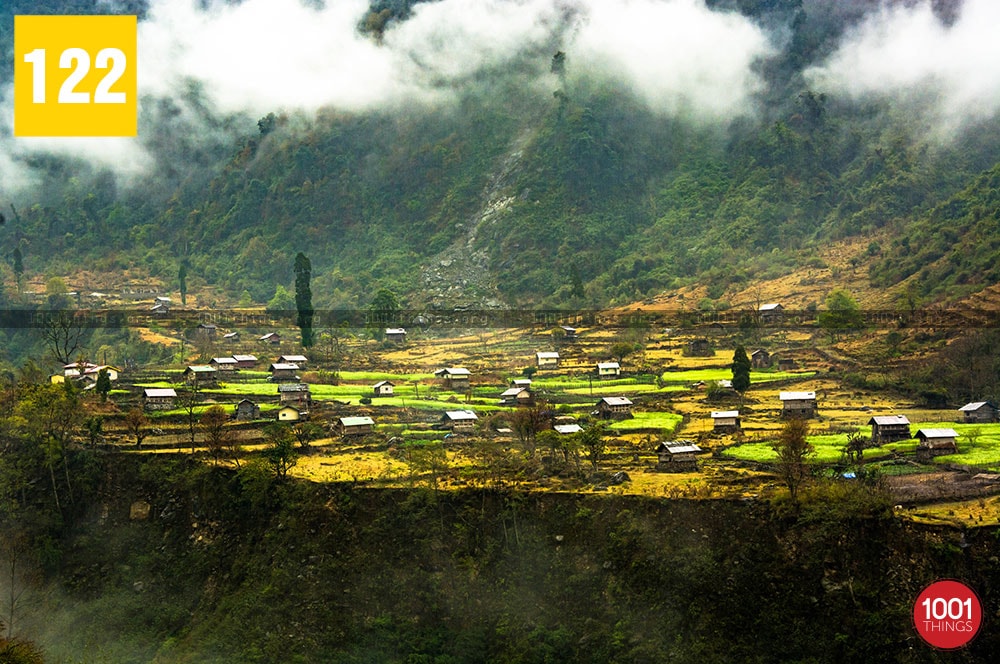 The word Lachung means "small pass", it was a centre for trade between Sikkim and Tibet in the past as it is located near the border with Tibet ( now China) , but it was closed after the Chinese annexation of Tibet. The town is mostly benefitted by the tourism industry as it is used as a base camp by the tourist visiting Yumthang valley and Yumesamdong, most of them prefer to spend few days here on exploring the place. There is an old monastery situated amidst apple orchards on the other side of Lachung river, Lachung is also famous for the cultivation of apples, apricot and peaches.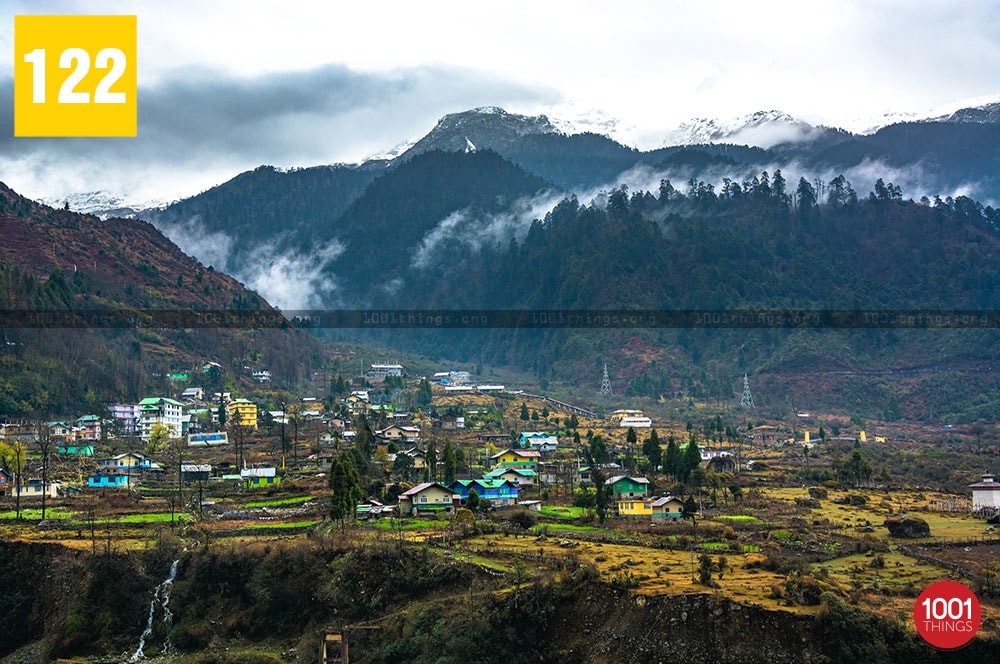 Arrangement for skiing has been made in a place called Phuni valley near this town. It is also an ideal place to visit famous Shingba Rhododendron sanctuary, which houses more than 400 species of rhododendrons. During winter the town is usually covered in snow. The inhabitants of the place are mostly of Lepcha and Tibetan descent.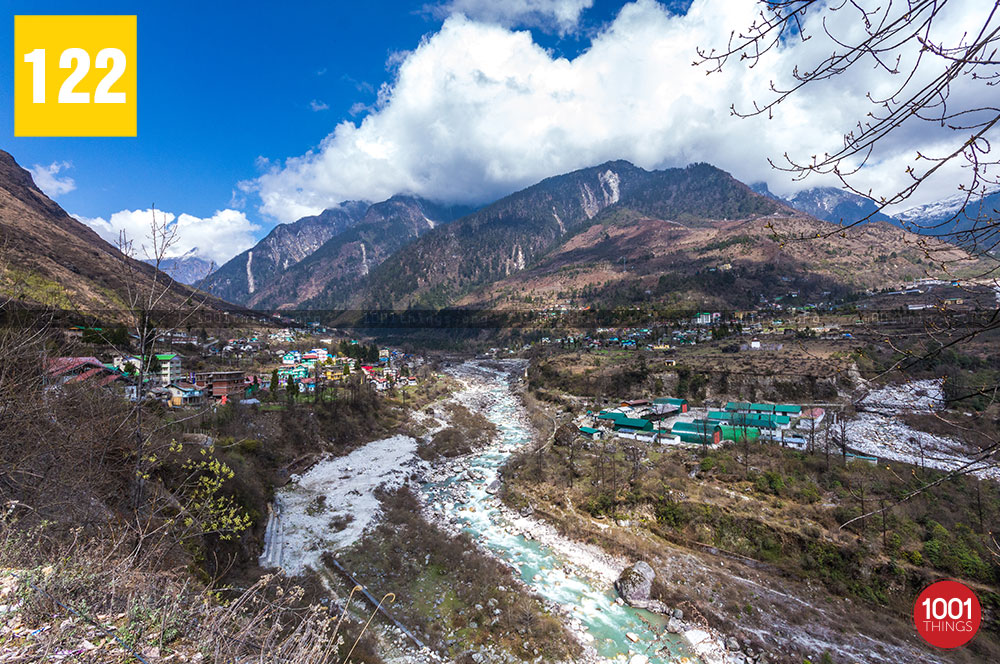 In spite of the influences of a large number of foreign and Indian tourists Lachung still retains its distinctive culture and tradition, the Dzumsa (dzom sa) system is an interesting example of a political institution inherited from the past that has managed to survive, it is the unique system of self-governance, where all local disputes are settled by a representative body of the village which is headed by an elected Pipon. Lachung has been described as the "most picturesque village of Sikkim" by British explorer Joseph Dalton Hooker in his definitive, The Himalayan Journal (1855).