The Grotto is situated in the St Mary's hill of the Kurseong subdivision in the district of Darjeeling. It has been constructed in a Replica of Lady of Lourdes, France. It is one of the famous pilgrimages sites not only for the Christians but for the people of all the religion, therefore this holy place is visited by people of all sects from different places with great respect and honour, they have a very firm belief that the statue of Virgin mother Mary has the divine power to fulfill all the wishes and capable of healing the diseases. The pilgrims light the candles so that their wishes are fulfilled.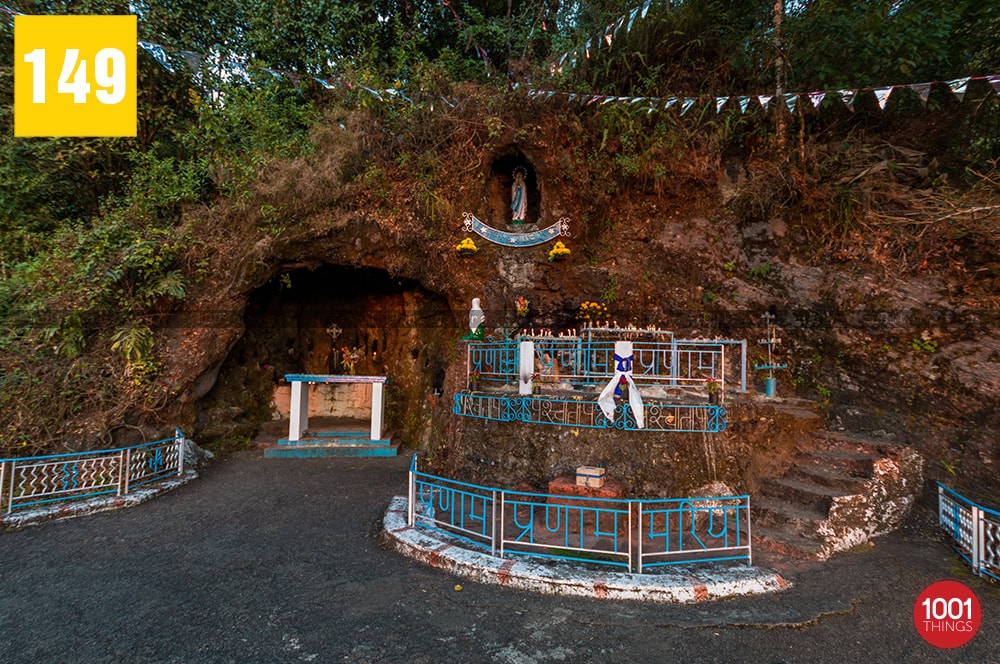 This place gained more popularity when one of the Bishop declared it as one of the 7th pilgrimage places. The history of the place is not yet clear but it is believed to have been constructed before more than 160 years ago by the Britishers. St Mary's Grotto is located in the middle of the thick forest at the distance of 6 km from Kurseong town in the district of Darjeeling. The serene location of Grotto evokes a deep sense of piousness and reverence.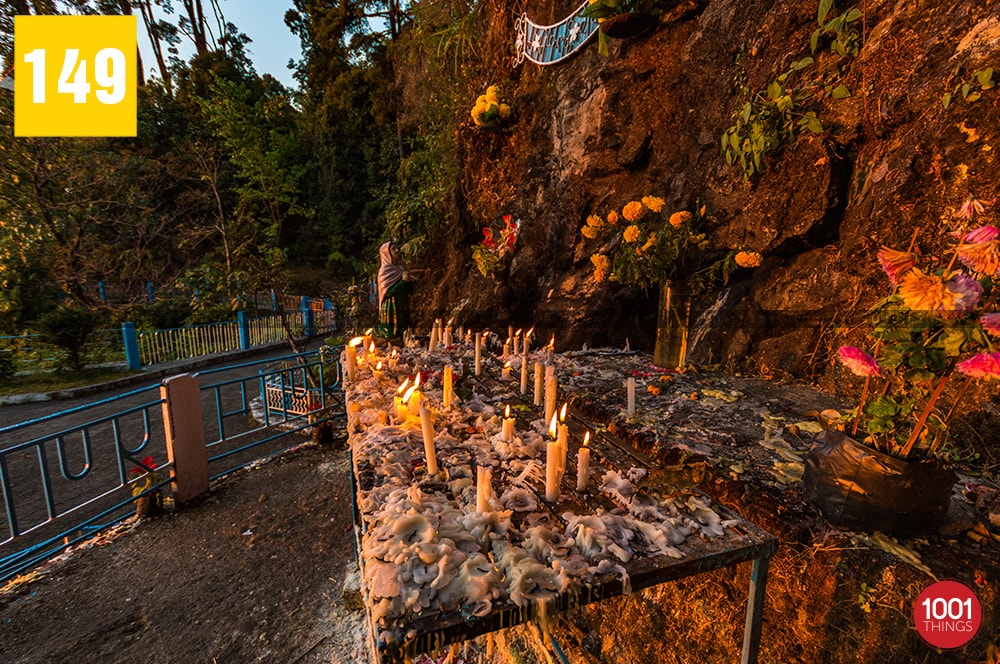 The Statue of Virgin Mary is installed beautifully inside a cave-like structure made of stones and another cave houses the divine cross of Jesus. There is a natural spring beside the caves and the water of this spring is regarded as Holy, it is believed that the water brought from the Lady of the Lourdes, France has been mixed here.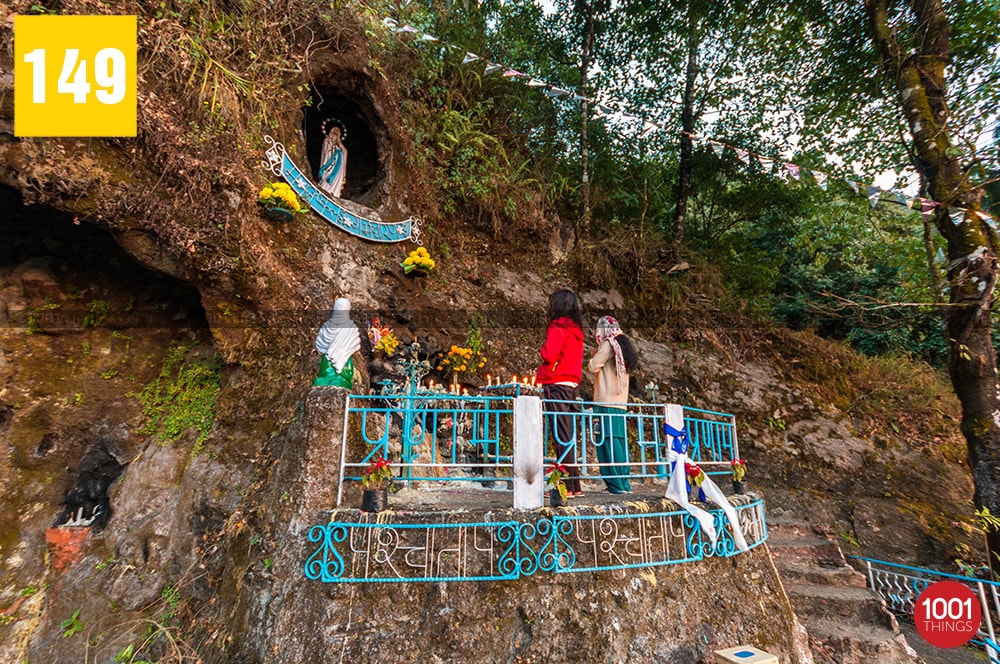 The place where Grotto is situated offers the commanding view of the surrounding hills and the mountains, the sunset from the place is breathtaking. Even some wild animals like leopards, bears, civets are said to have been spotted here. It is a very well maintained holy shrine by the local parish with the help of some local people.