Yiga Choeling Monastery of Ghoom is one of the oldest Tibetan Buddhist monasteries in Darjeeling built in the year 1850. The monastery belongs to the Gelukpa or the Yellow Hat sect and is famous for its 15 feet high special statue of the Maitreya Buddha which is known as The Maitreya Buddha or the Gyalwa Shampa which means the Buddha of the future or the Coming Buddha.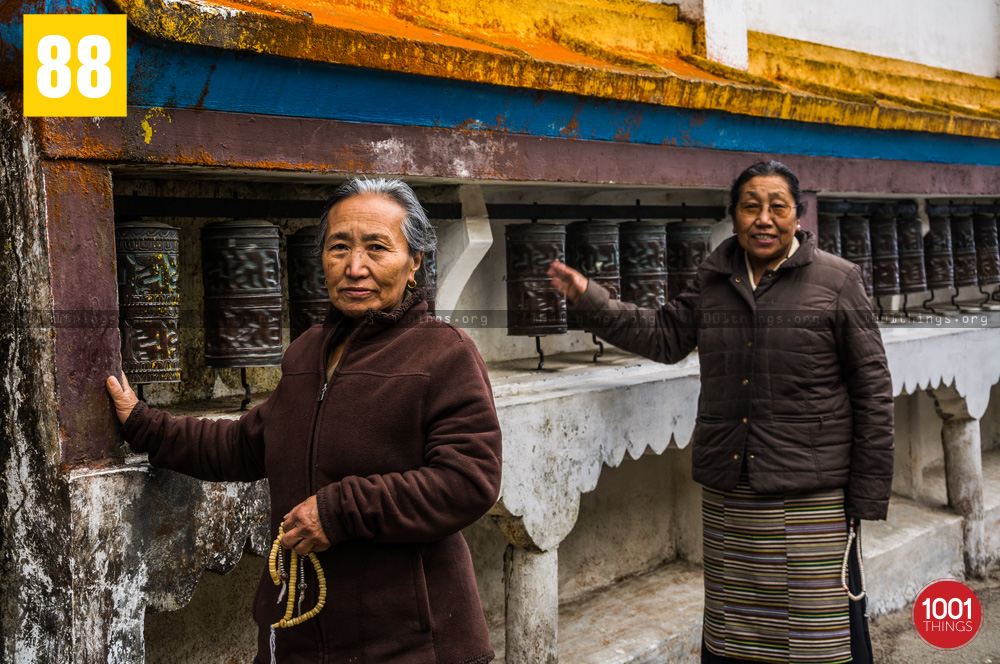 The external structure of the building was established in 1850 by the famous Mongolian astrologer and monk Sokpo Sherab Gyatso. Since 1850 to 1905 he had administered as the head of the monastery.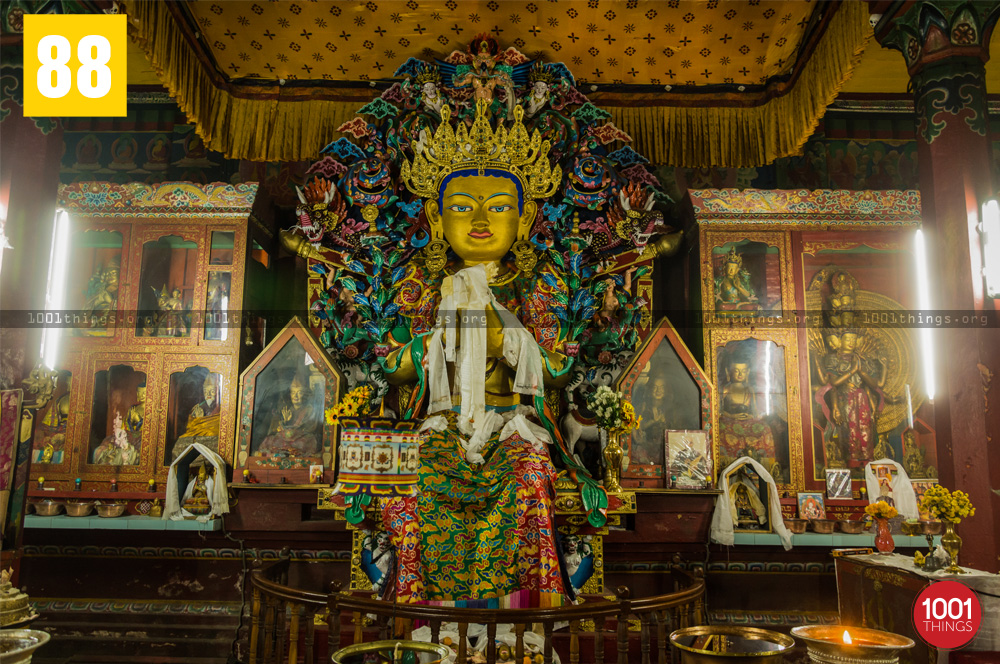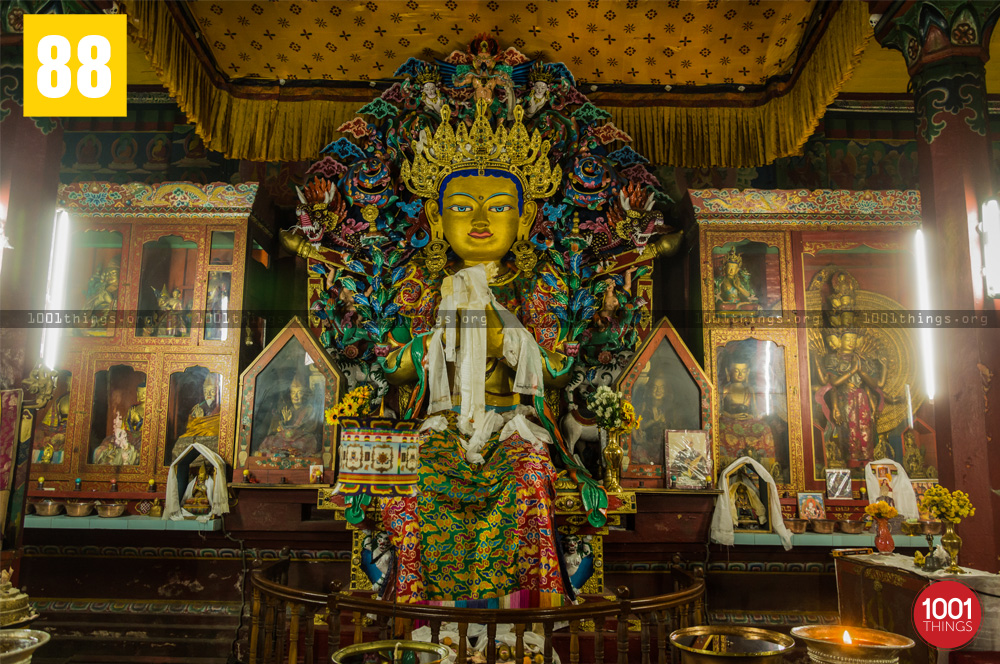 This statue is one of the biggest and oldest statues of Buddha in Darjeeling area. It was made with clay, which was brought from Tibet. In front of the Buddha's statue there are two huge oil lamps that keep burning all the time and all through the year. This 15-foot statue of the Buddha was constructed during the tenure of the second head of the monastery Lama Domo Geshe Rinpoche (1910 – 1952).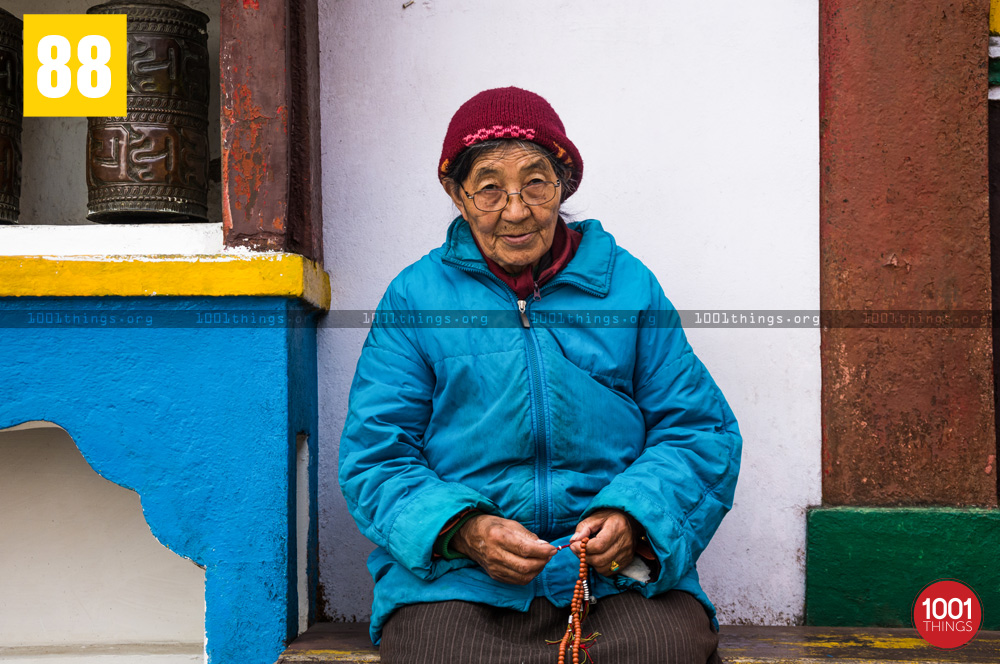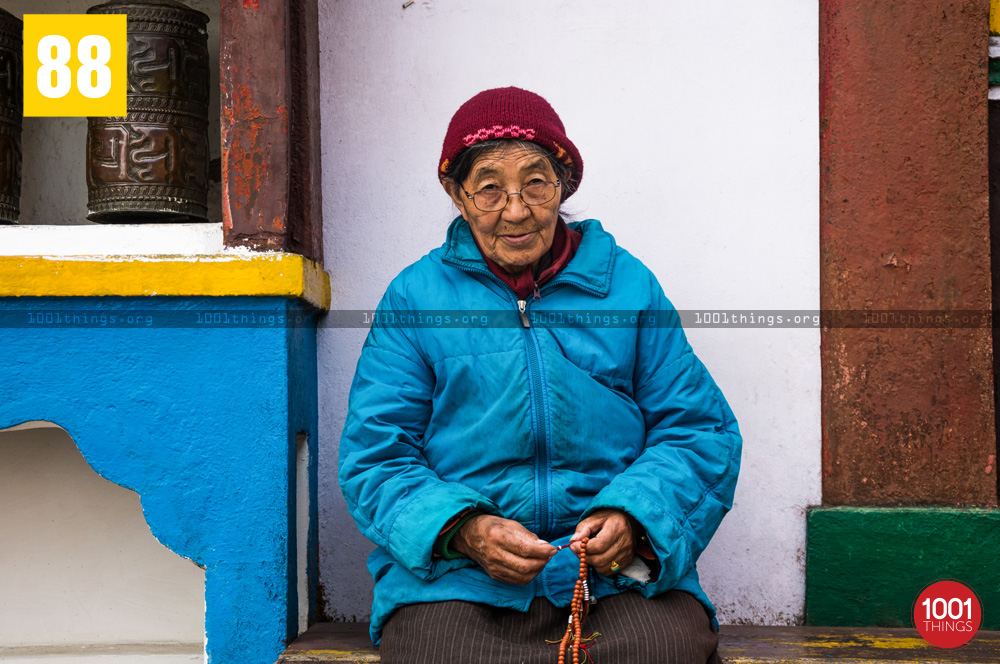 Inside the Yiga Choeling Monastery there are images of many Buddha deities and lamas such as the Chenrezig (Avalokitesvara), Buddha of compassion, and Tsongkhapa who was the founder of the Gelupka sect to which the Monastery belongs. There is a large collection of Buddha's manuscripts inside that includes a 108-volume Kangyur – The Tibetan Buddhist Gospel. There are also bells and a huge drum inside. The scenic beauty, outside the monastery is worth enjoying.