Yumthang Valley is known for its spectacular and eye-catching scenery, rejuvenating hot springs and mountain air. Further, it is the abode of snow decked peaks, valley adorned with flowers and the absolute tranquility that contradicts the urban rush. It is one of the most beautiful places to visit in the northern part of the state of Sikkim (India). Aesthetically ravishing in every bit, the place snuggles at the elevation of 3,500 meters (11,800 ft). The height of Yumthang Valley is proximity to Tibet known as the 'roof of the world' due to its lofty altitude. Abode to a wide range of wildflowers, it is located 26 Kms from a small beautiful town of Lachung and 150 Kms from the capital, Gangtok.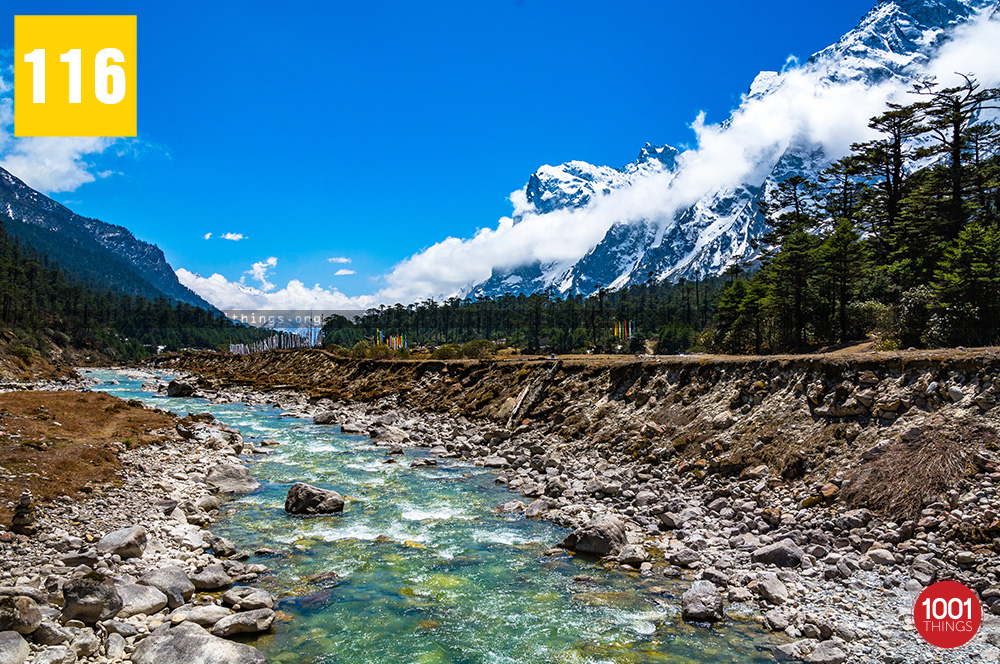 The valley comes to its full glory when different species of flowers bloom during June, thousands of colorful flowers add to the beauty of the place and thus it is also known as Yumthang Valley of Flowers as it resembles the one in Uttarakhand. The most popular flower that blooms are rhododendrons, primulas, poppies and iris, the other Himalayan flowers are Primroses, Cinquefoils, Louseworts, and Cobra-lilies. The famous Singba Rhododendron Sanctuary is located here, which is the home for more than 24 species of rhododendron.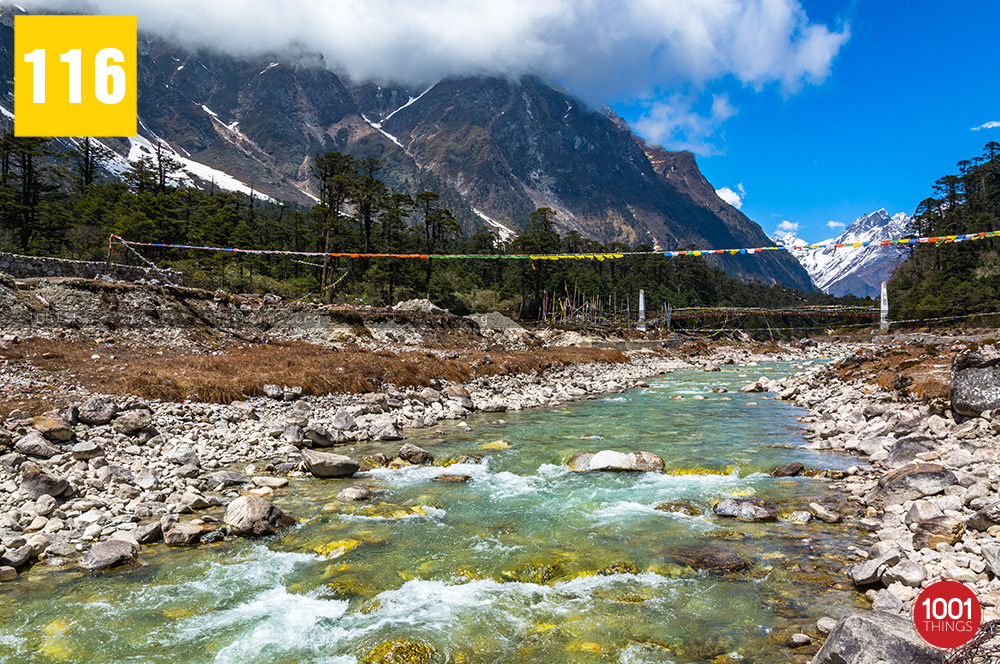 Yumthang valley is a place worth visiting, it is a paradise for nature lovers with a fascinating blend of flora and fauna and breathtaking scenic beauty, it is surrounded by the high mountains from all the sides, the little river flows through the valley, which merges to river Teesta. It offers the majestic view of several mountain peaks, most popular being Pauhunri and Shundu Tsenpa.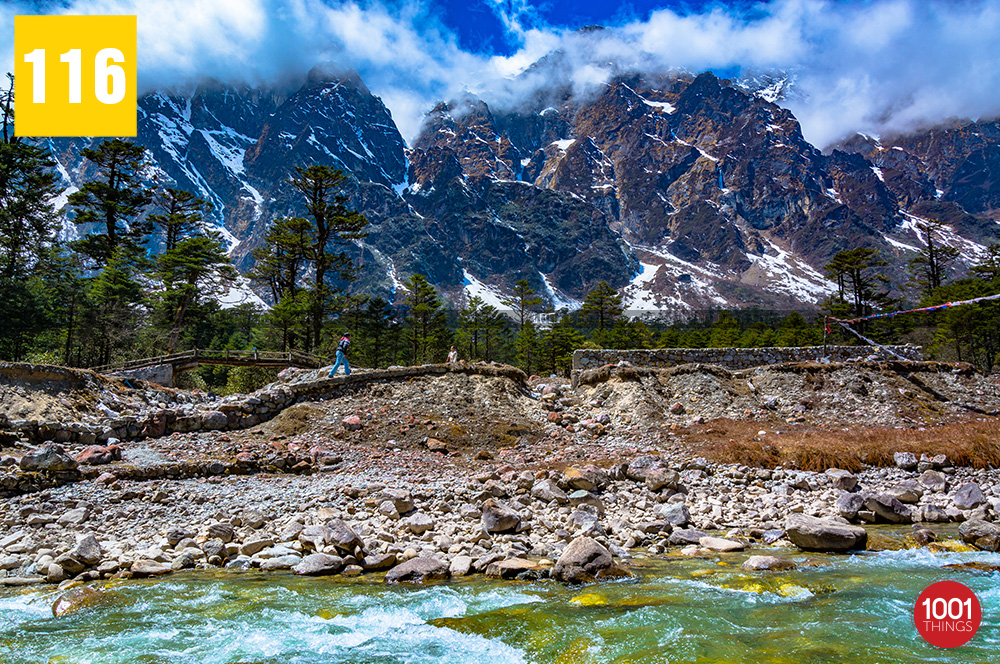 The beautiful pine and Silver fir trees all over the place make it exceptionally beautiful. It is a place where the tree line ends, no tree grows beyond this point. Just before entering the valley there is a small pathway into the left, which leads to the 'hot water spring', it is a popular tourist destination. It is believed that the hot water of the spring is capable of healing different diseases.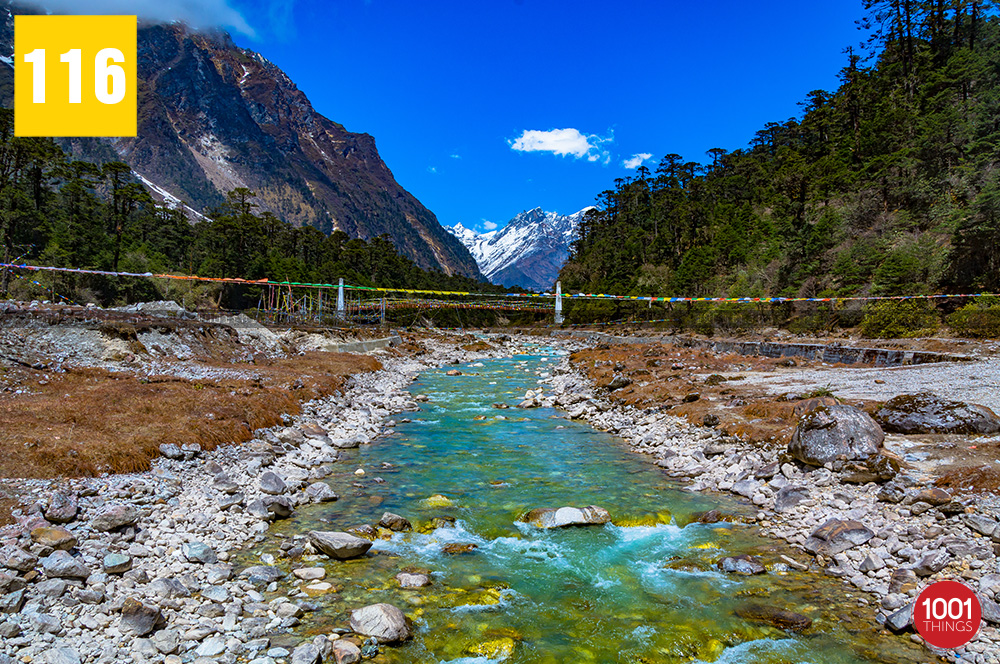 Things To Do In Yumthang Valley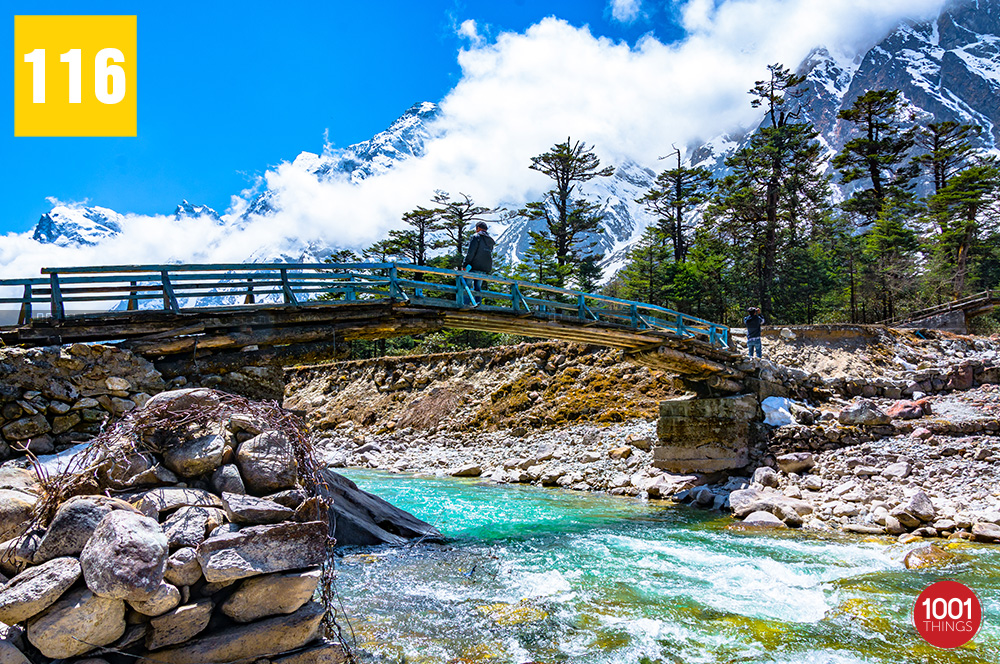 Yumthang Valley holds endless reasons to make your effort worthwhile. So, before you pack your bags, here's what you should know about the places of interest to explore at and nearby Yumthang Valley, North Sikkim.
1. Drive To Zero Point – The Extreme Stopover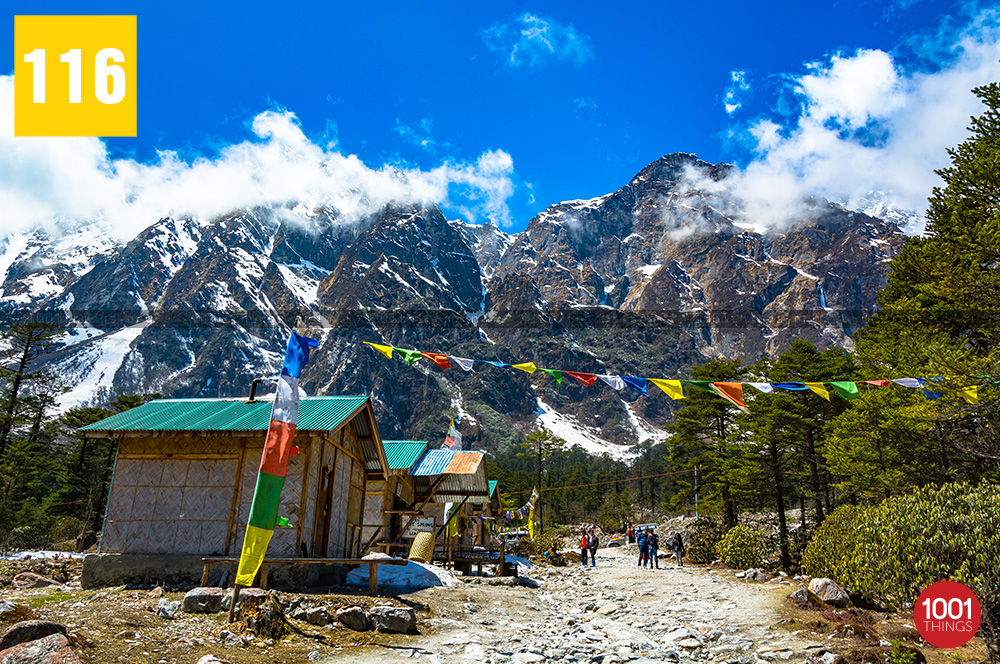 Zero Point, also known as Yumesamdong is located further up at an approximate distance of 23 km from Yumthang. Located an elevation of 16,000 feet, civilians are not allowed to go beyond or drive further from Zero Point. It's because the Indo-China border lies just a short distance away from Zero Point. Zero Point or Yumesamdong is the confluence of three rivers. Surrounded by the snow-clad peaks, the place offers a remarkable sight to behold. Despite the uneven roads, Zero Point is worth the visit. Due to the extreme climatic conditions, the vegetation in Zero Point is almost non-existent. There are some patches of pastures that becomes visible once the snow melts. During this time, you can see the yaks grazing in the grassy patches. Zero Point remains blanketed underneath the snow almost throughout the year. So if you wish to see the snow-covered region, Zero Point is the ideal place.
2. Enjoy A Rejuvenating Bath At Hot Springs, Yumthang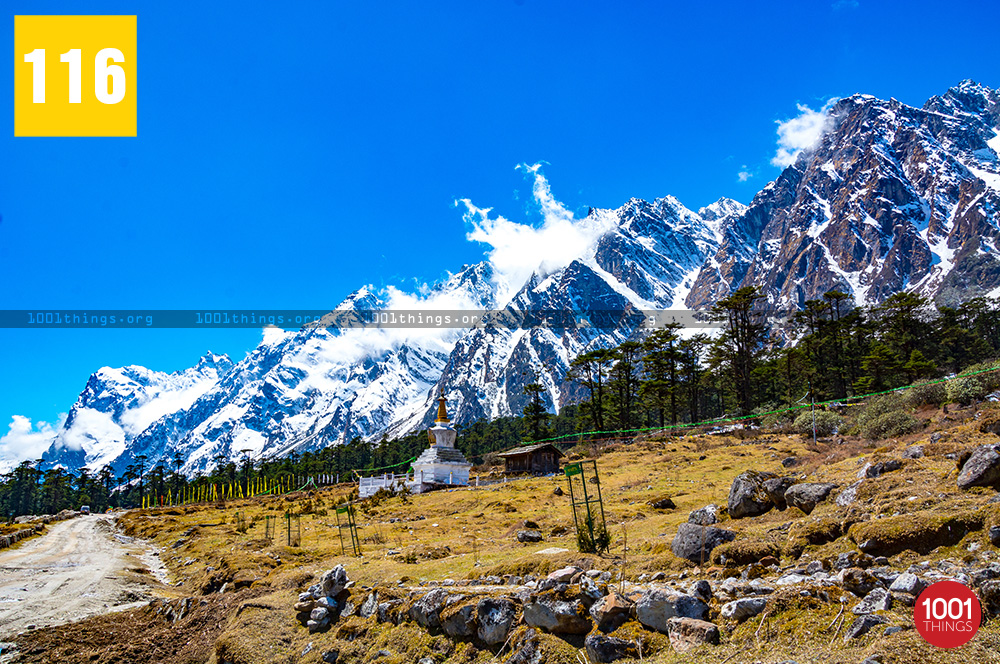 Apart from the incredible snowcapped peaks, valley of wildflowers and the eye-soothing scenic appeal, Yumthang Valley is well-known for its therapeutic hot springs. The hotspring of Yumthang Village is located at an easily accessible spot. A hut with pools overflowing with waters from hot springs is built for the convenience of the visitors.
3. Get Enchanted By The Blooming Forest (Spring Season) At Shingba Rhododendron Sanctuary, Yumthang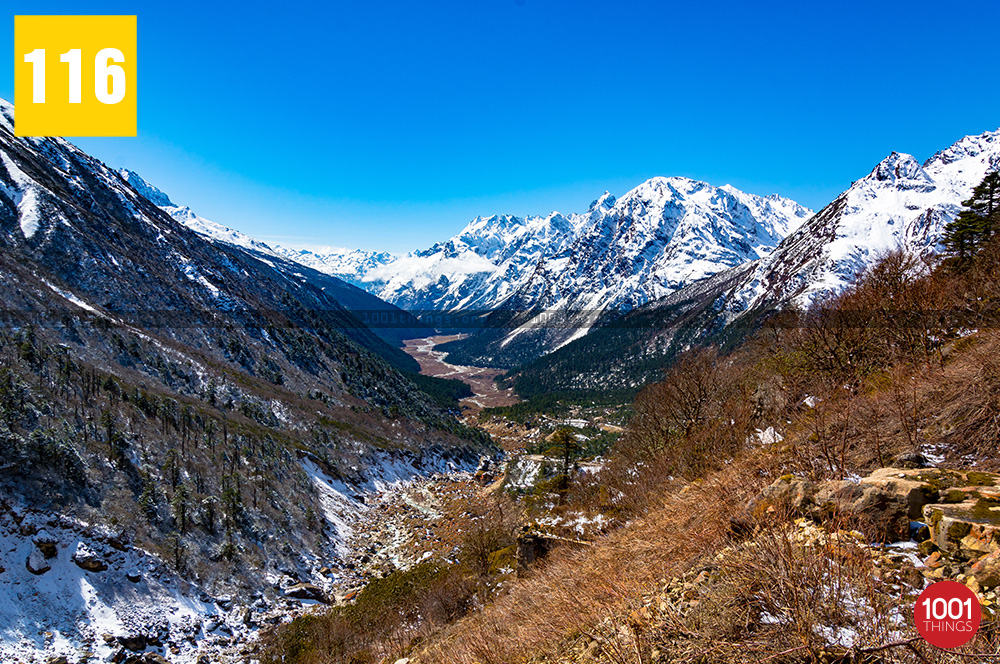 The Shingba Rhododendron Sanctuary is one of the major attractions of Yumthang Valley. The Park with over more than 49 species of Rhododendrons and a wide array of wildflowers like Poppies, Primulas, Potentiallas, Gentians, Saxifrages, and Aconites adorn the Sancturay with the host of colors during the Spring season. The Park sprawls over an area of 33-hectares. It starts from Chamzomei to the Lava Pass which is at proximity to Yumthang Hot Springs. The entire area turns paradisical during the flowering season. April and May are the ideal seasons to witness the explosion of blooming colors.
4. Experience The Spirituality At Shiv Mandir, Yumthang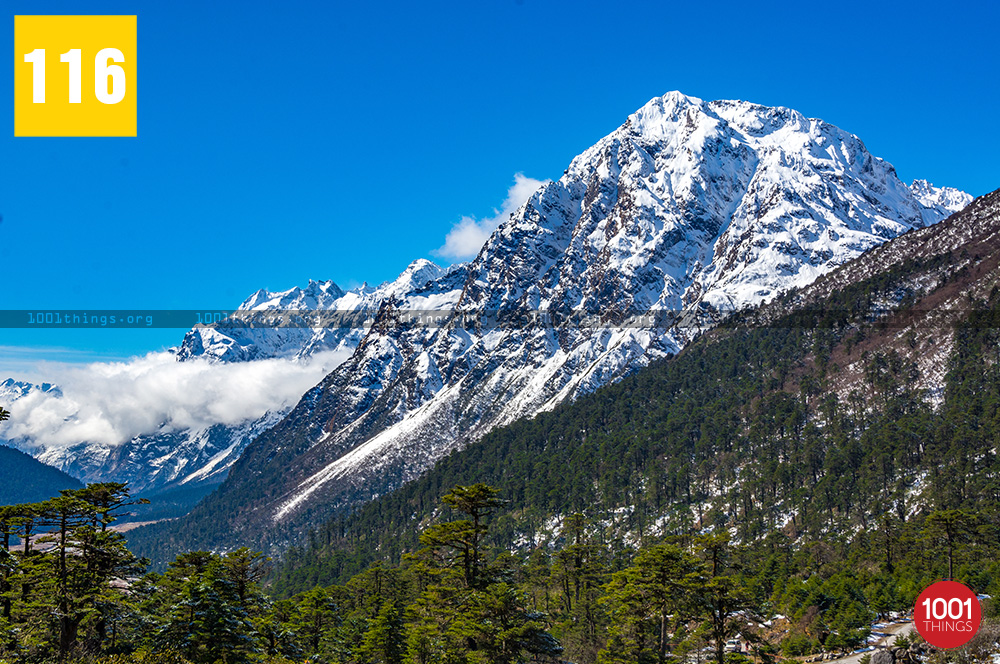 Located 6 km ahead of the main town, Shiv Mandir at Yumthang is a must-visit the place. You can either drive or trek to the shrine. You can marvel at the scenic appeal of the place throughout the journey.
How do I get to Yumthang Valley?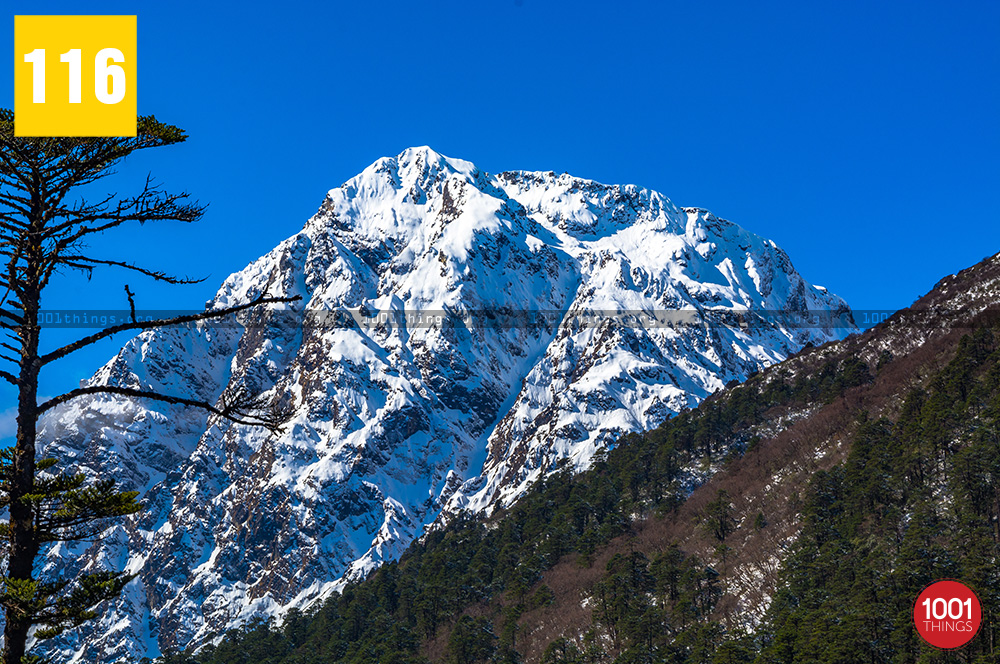 Roadways are the only medium to reach Yumthang from Gangtok. Pakyong Airport is the only airport in the state, located 35 km from the Capital City Gangtok. There are no rail-routes in Sikkim due to steep landscapes. Your actual journey starts once you reach Gangtok. Note that Gangtok lies in the Eastern part of the state and Yumthang Valley on the extreme north. So, it will not be possible to reach Yumthang Valley in a single day. You have to stay overnight at Lanchung and proceed with your journey ahead early the next morning.
Recommended Journey To Yumthang Valley From Gangtok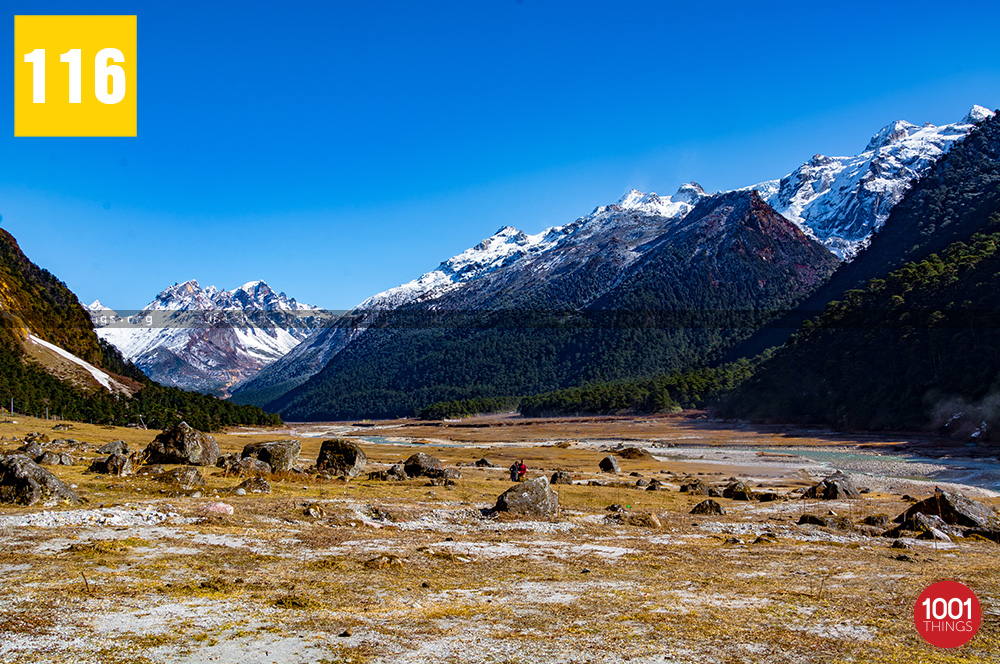 Day1: Reach Lachung from Gangtok, overnight stay at Lachung.
Day2: Start early the next day. The same day, explore in and around Yumthang Valley, Zero Point.
Tips To Explore Yumthang Valley & Nearby Places Of Attraction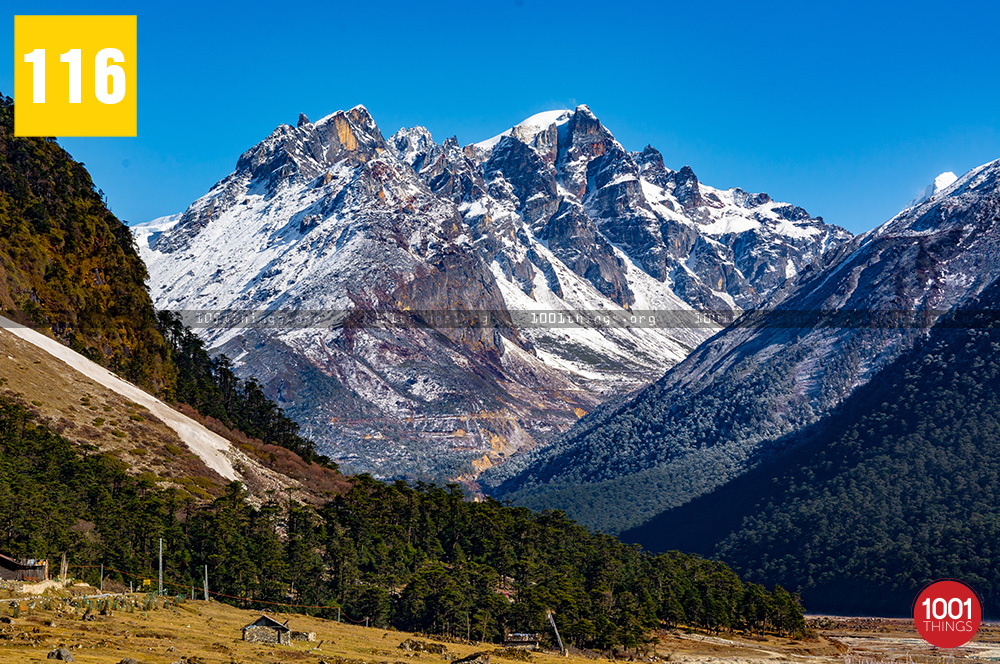 Kindly note that only the vehicles registered with Sikkim tourism are permitted in the region. If you want to book a travel package to Yumthang Valley, ensure to get it done only with an authorized tour operator in Sikkim. To visit the Zero Point, you need to obtain a mandatory permit.
Permits For Visiting Yumthang Valley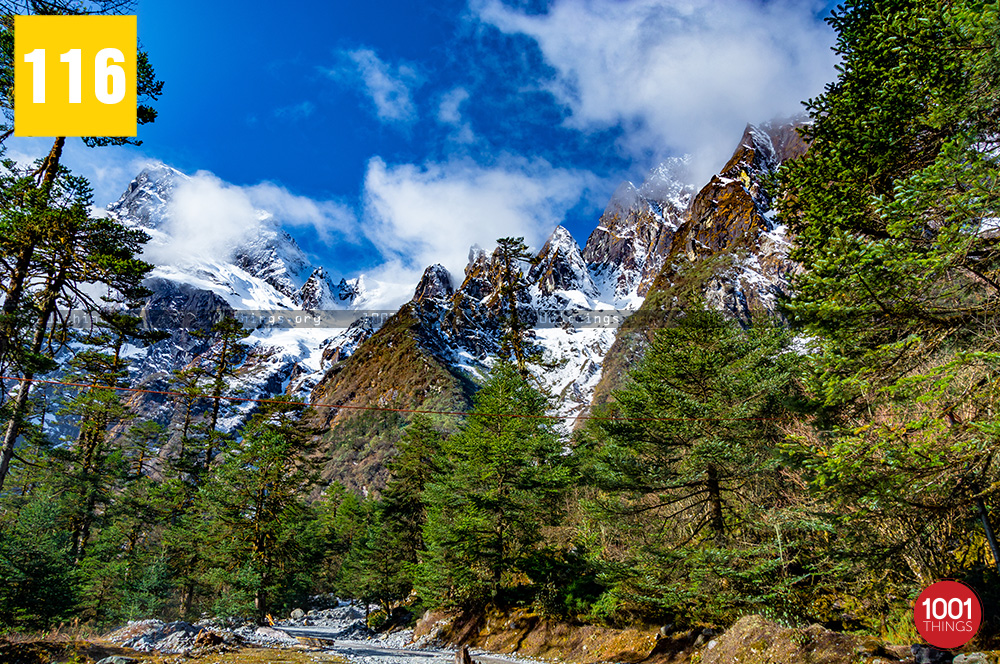 Yumthang is at proximity with China border, hence it falls under the army protected the area. To get the entry, the visitors should obtain Protected Area Permits (PAP) from Gangtok Tourism Office at Gangtok. Permits can be obtained at Chungthang Sub-Divisional Magistrate's Office or District Administrative Center at Mangan. If you have purchased a travel package to Yumthang Valley from a registered tour operator in Sikkim, they will arrange your permits as per your request. You need to fulfill an application form a day before to get the permits on time. Foreigners are not allowed to travel solo.
Where To Stay In Yumthang?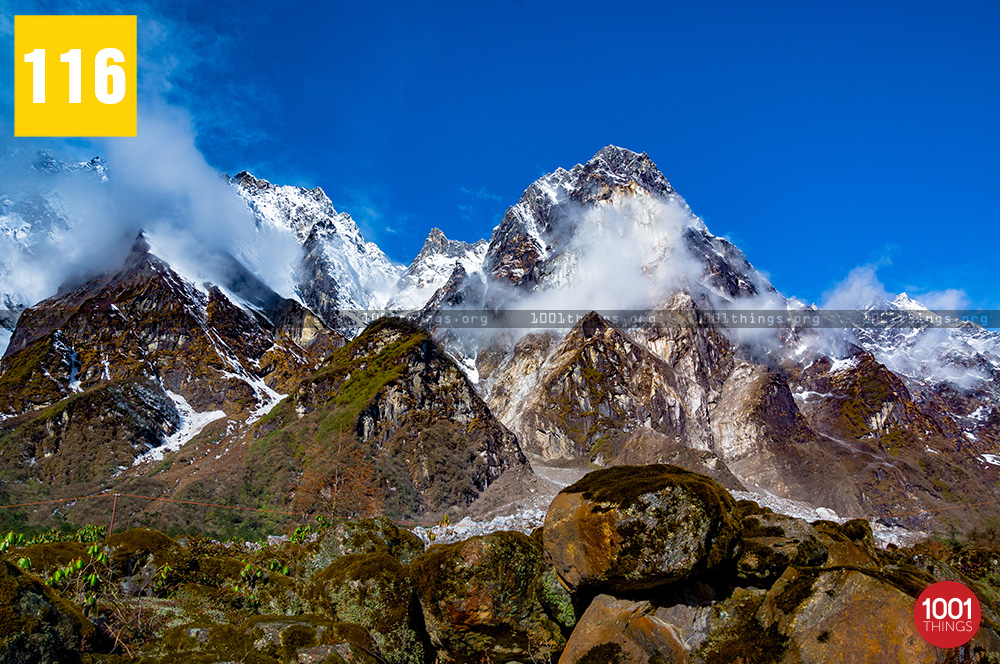 If you are looking for Yumthang Valley hotels then you won't find any. However, there are a good number of hotels in Lachung. They render all the basic amenities that ensure a comfortable stay. To get your reservations done, we recommend you to get it done at the earliest through registered tour operators in Sikkim. As it is quite hard to make the reservations done via phone calls or even make a prior online booking. Some of the best hotels that we recommend for you are listed below.
1. Yarlum Resort in Lachung
Hotel Summary:
A luxury-class hotel
38 rooms and suites
Room heaters
24 hours hot water
In-room LCD TV
Tea/coffee maker
Library & DVD lounge
Snooker/pool room
In-house multi-cuisine restaurant
In-house bakery
Internet access through VSAT, etc.
2. Snow Lion Mountain Resort
Hotel Summary:
A budget hotel
Basic & modern amenities
Each room overlooks the mountains and scenic landscapes
Balconies on each floor
24 hours running hot water
Room heaters
Wood-paneled rooms with wooden floor
Dining room with low traditional seating
Fireplace.
3. Le Coxy Hotel in Lachung
Hotel Summary:
Small hotel
A simple one with a home-like atmosphere
Modern amenities
13 rooms
An in-house restaurant.
Best Time To Visit Yumthang Valley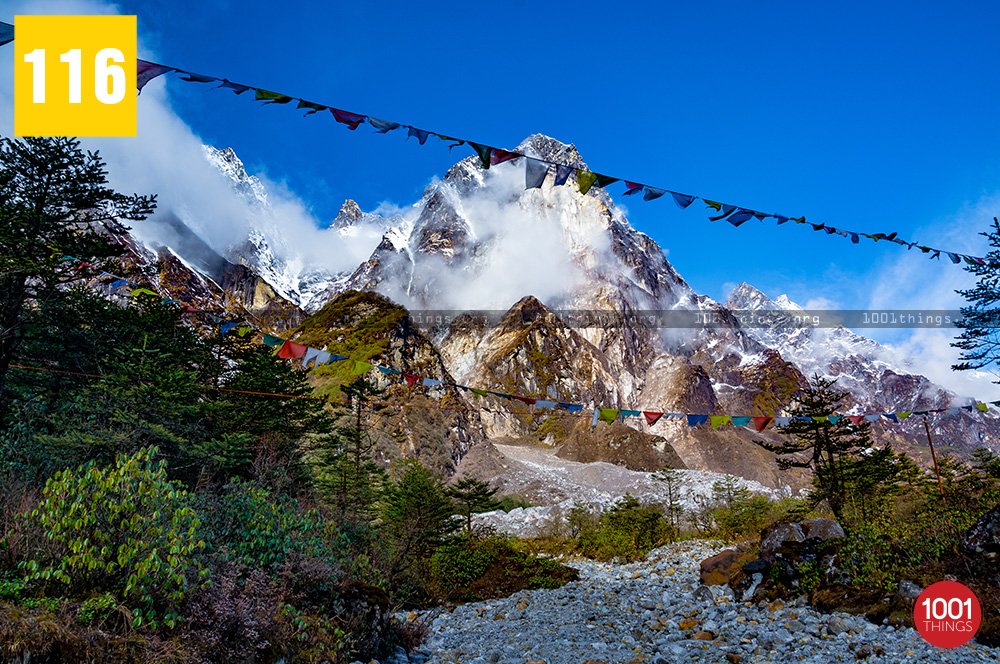 Yumthang Valley remains closed between December to March due to heavy snowfall. The best time to visit is from April to June and October to November. April and May will be the best time for those who wish to see the snow, and for those who desire for the clean blue sky with most of the peaks visibility, October and November will be most ideal.
Yumthang Valley Temperature or Yumthang Temperature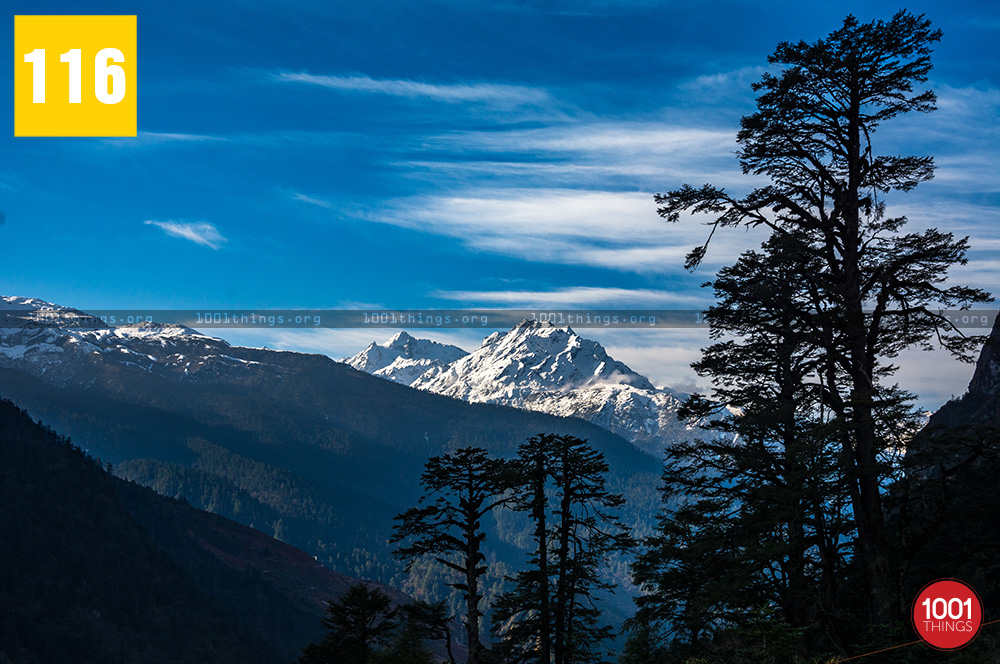 Due to it's higher elevation, Yumthang Valley experiences cool weather in Summers and extreme cold weather during winters. The temperature during summers in Yumthang valley remains 9 Degree Celsius to 16 Degree Celsius. During wintertime, the temperature drops down to 5 Degree Celsius to minus 13 Degree Celsius.
Also Read:  Tsomgo Lake, Sikkim