If history fascinates you and if you want to experience the epoch that is long forgotten! If you fancy yourself sauntering amid the oldest monuments and relics admiring the intricacy and the architectural brilliance of the bygone era, then venture on a tour to Adina Masjid in West Bengal.
The ruins of the ancient architectural glory and the largest mosque is located in the destroyed city of Pandua, the then Capital of Bengal Sultanate,(presently Malda, West Bengal). Rendering a serene ambiance, the ruins of Adina Mosque, Malda stands still since the 14th century.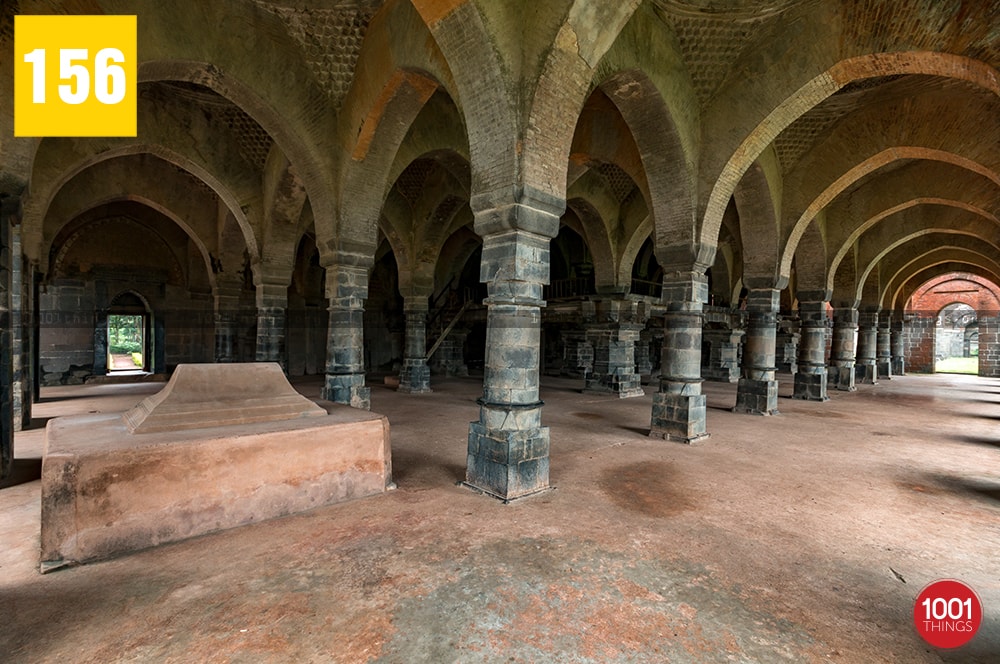 It was during the reign of Sikander Shah the then ruler and the 2nd ruler of Shahi Dynasty and the Sultanate of Bengal, Adina Mosque was constructed. Following the conquest of Delhi Sultanate in the 14th century by the Shahis, the mosque was designed and deemed to demonstrate the supremacy of the Shahi kingdom. The engravings on the mosque declare the then ruler Sikandar Shah as "the Caliph of the faithful" and "the exalted Sultan".
Constructed with stones and bricks, Adina Masjid in Malda bears the brilliant blend of Arab, Bengali, Byzantine, and Persian Architectural designs. Bearing the hypostyle rectangular structure, and having hundreds of domes, and a very massive open courtyard, it somehow resembles the Grand Mosque of Damascus. With a dimension of 172 by 97 meters, the entire western flank displays the royal bearing of pre-Islamic Sasanian Persia. The most outstanding feature of the mosque is its grand ribbed cylindrical vault above in the center. It was the first such kind of vault to be constructed in the subcontinent and another such peculiarity that matched the Sasanian style.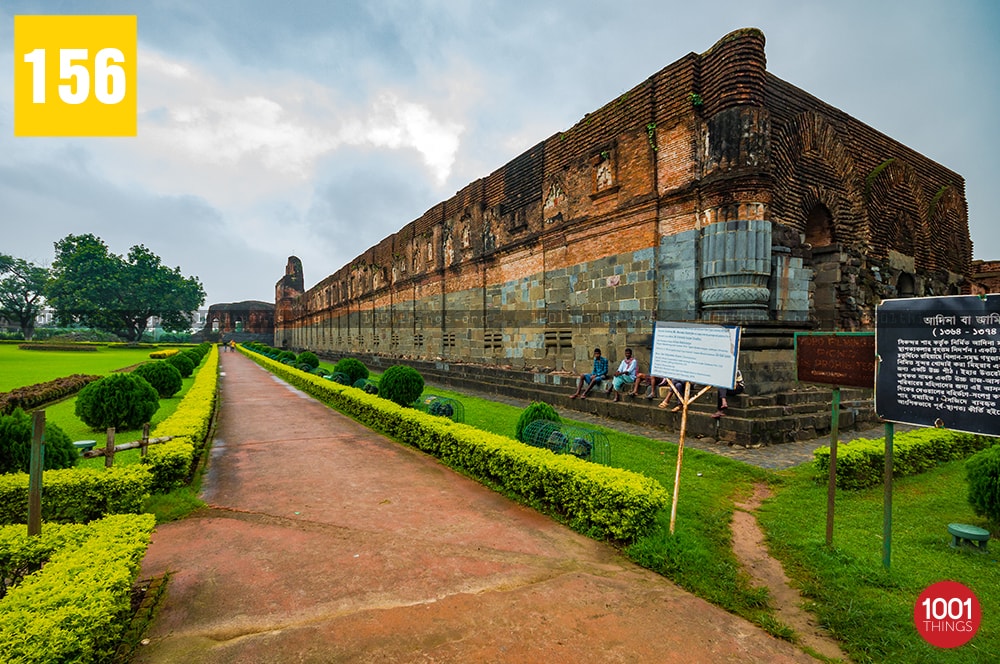 Resembling the grandeur of Persian royalty, Adina Mosque in Malda has massive prayer halls that are equivalent to 5 aisles deep. The east, north, and south galleries around the courtyard comprised of 3 pathways. In general, all the aisles composed of 387 domed compartments and 260 pillars.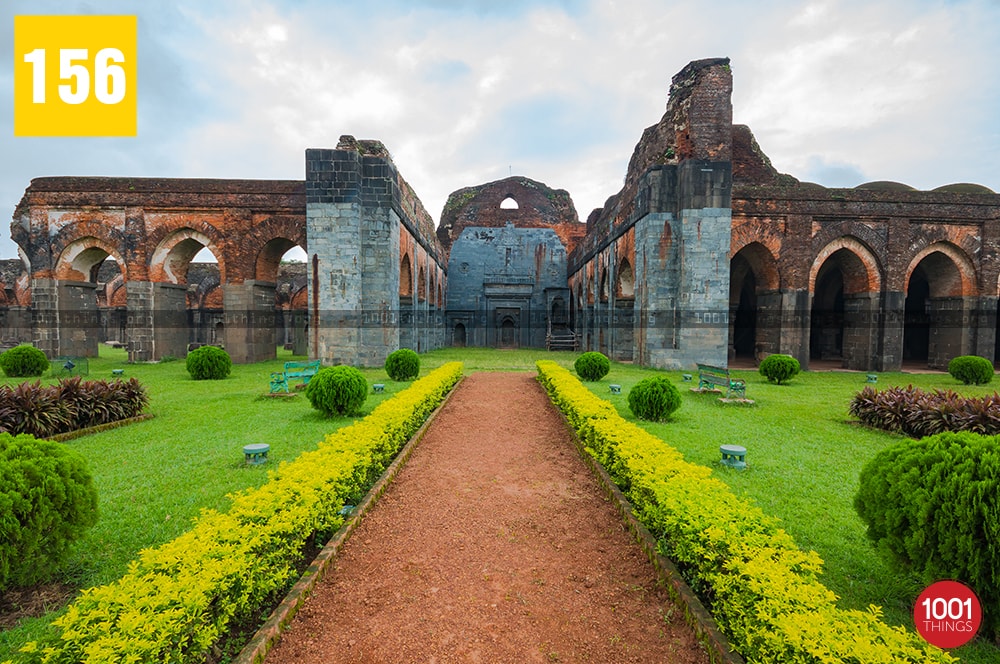 There is a consecutive facade of 92 curves subdued by a barrier in the center of the courtyard, and the domes of the compartments can be seen beyond those facades. The raised platform still exists today, which once served as a gallery to the Sultan and his associates. The graveyard of the Sultan is connected with the majestic western wall.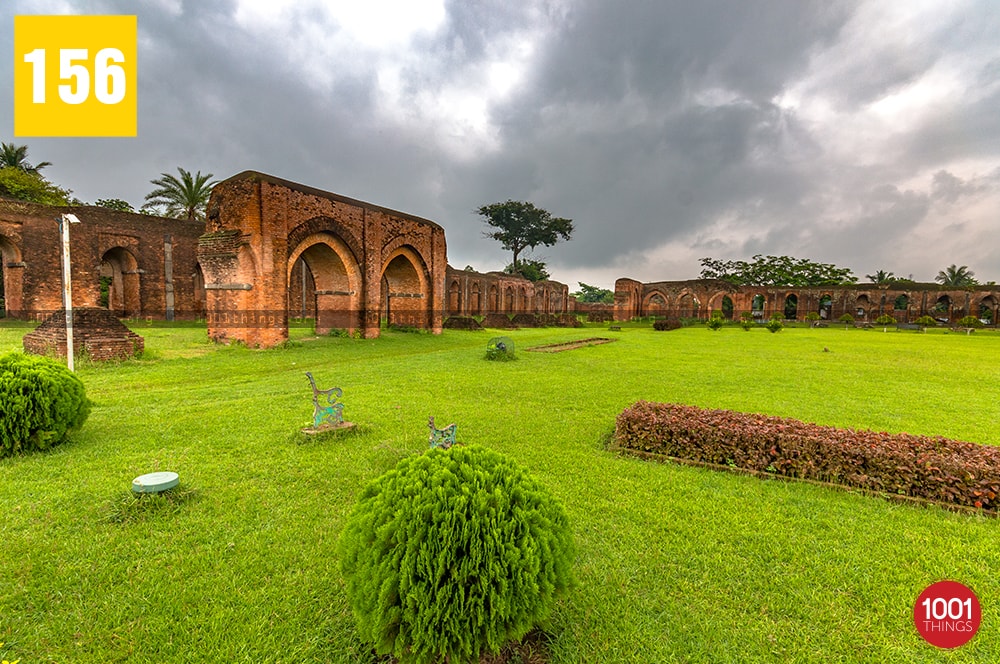 Unfortunately, the imperial brilliance and the grandeur of Adina Mosque in West Bengal was destroyed by the earthquakes in the 19th century and also with the Colonial invasion. However, the site still bears the charms of the bygone era and renders a perfect place to be for those that are on a constant quest for the inner peace.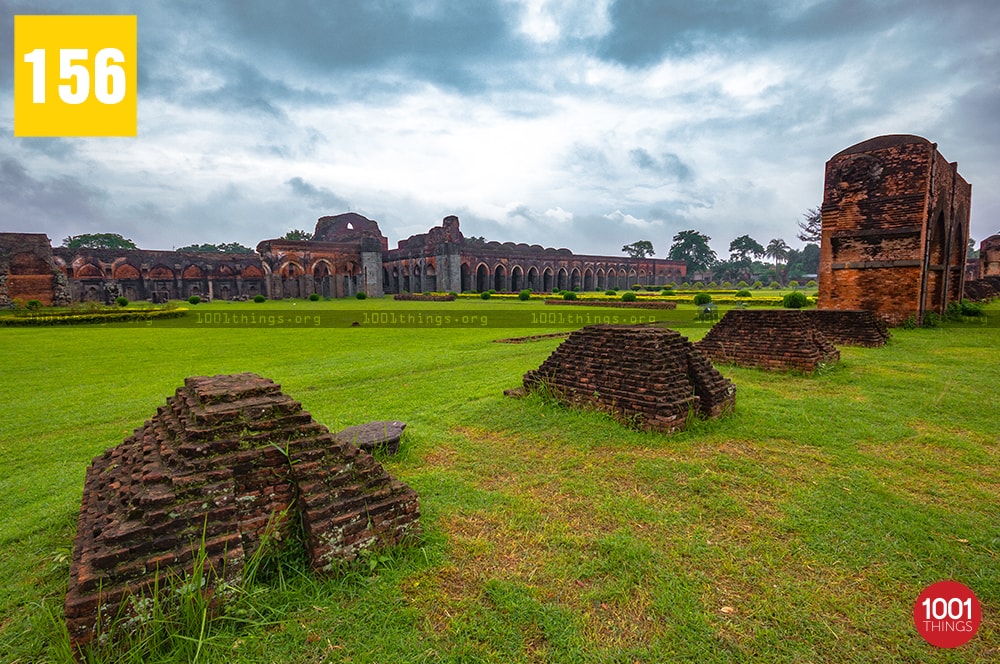 Exploring Adina Mosque Malda will endow you with the much-needed seclusion and bliss. It is one of the best alternatives to ditch the crowds and break free from the exasperation of the hectic usual life.
However, we advise you to visit Adina Mosque during winters, as summers in Malda is excruciating and intolerable.