Baisgazi wall: Abode to the relics that outlived centuries, the ancient city of Gour in Malda, West Bengal is the premium destination for historical enthusiasts. With an array of majestic historical monuments and sites, the place emanates a nostalgic aura. The battered palaces and abandoned forts provide a vivid insight into the architectural taste, splendor, and valor of the bygone era and its diverse rulers.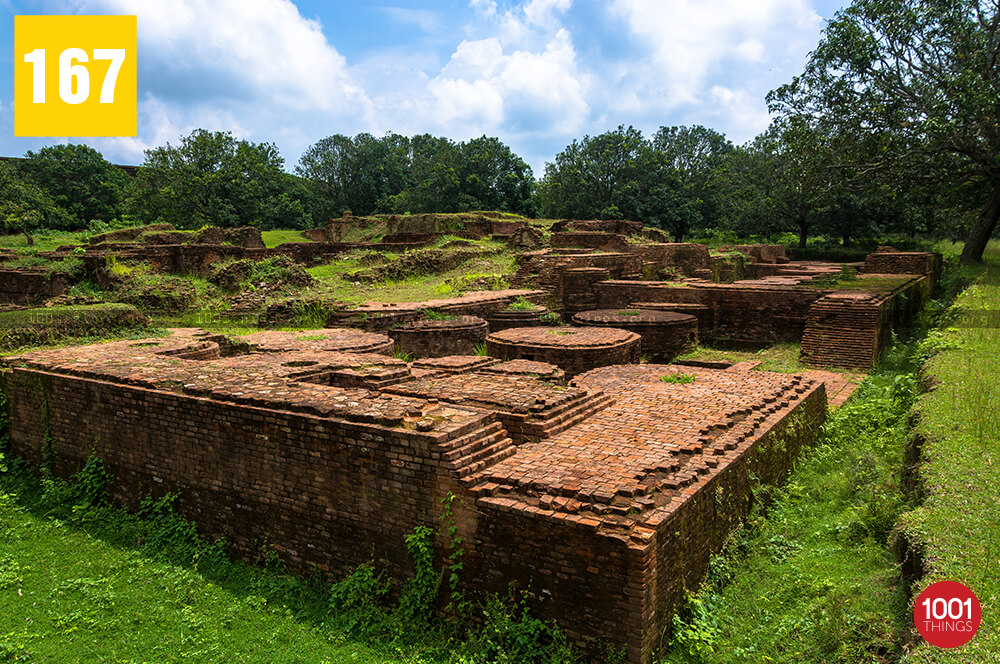 Baisgazi Wall in Malda is located about 25km from the main town. It is one of the key attractions that encircles the kingdom of Gour. The height of this massive wall is estimated to be 22 Bengali yards thus it is named as Baisgazi wall. This historical wall is believed to have defended the ancient palace region of Gour from 3 sides. The massive wall is built with exquisite cornices and crevices, which were possibly built in the era Sultan Nasiruddin Mahmud Shah whose reign was traced to be from 1442-1459 AD.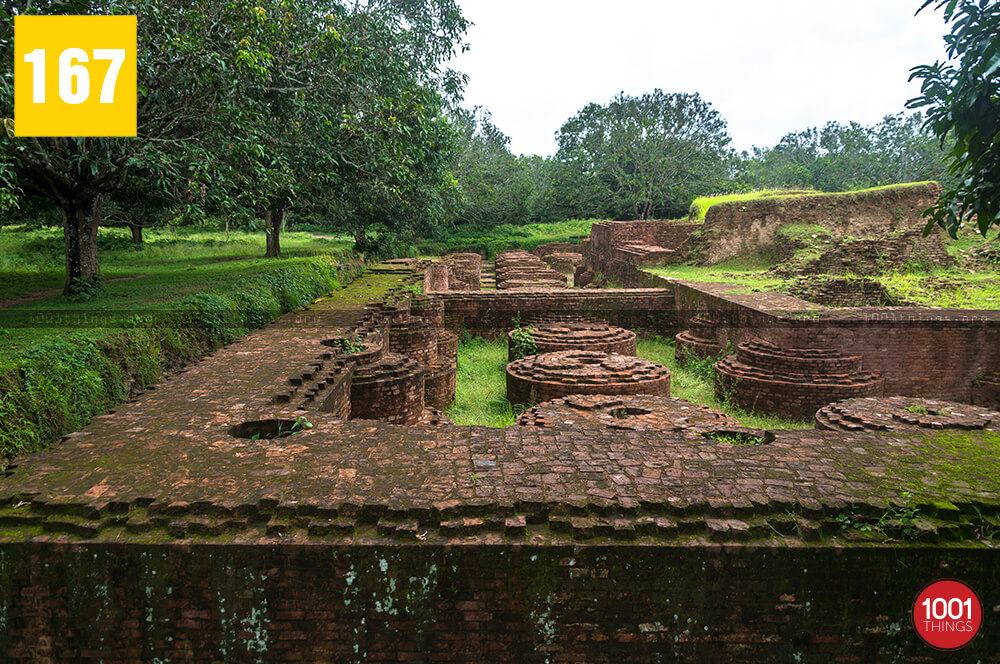 The Wall has a pyramidal shape with its width of 15 feet at the base and approximately 9feet at the peak. Outliving the time, Baisgazi Wall in Gaur Malda looks greatly impressive till this date. The brick used in the construction is assumed to have been adorned with brilliantly stained terracotta tiles.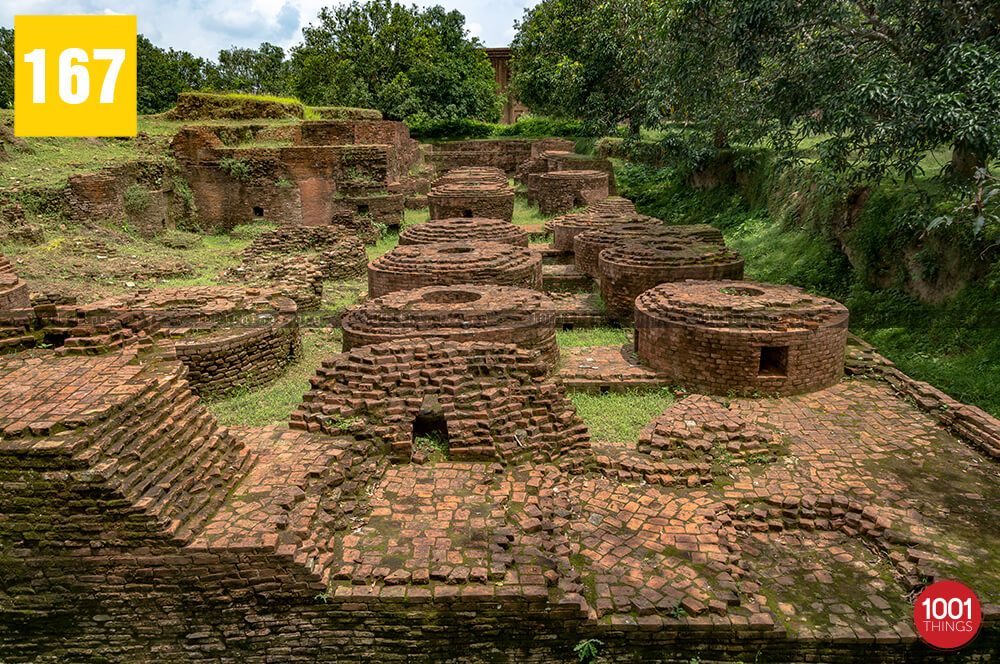 If you look explore around, you will find a mound nearby to the Baisgazi Wall which is the palace section of ancient Gaur. About a decade ago, an excavation was carried on the palace site and the structures and the remains belonging to the Sultanate reign was excavated. The discovery introduced an enormous architectural complex built with bricks and stone girdled by clay mortar. The entire structure is built with a durable crisscrossed wall, on which a chain of circular walls was built enclosing the entire area.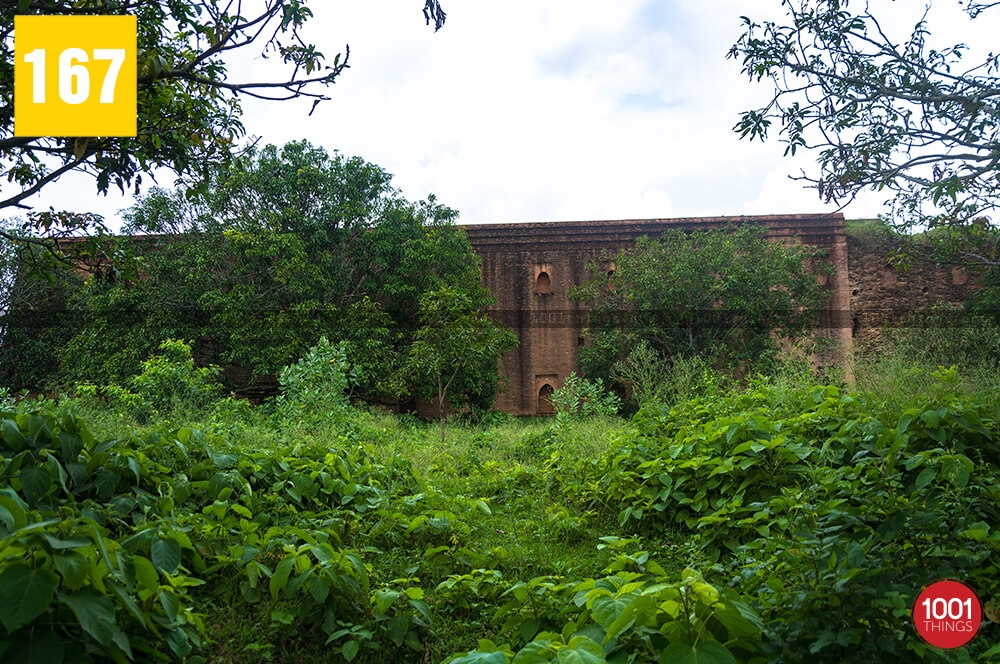 Each brick is equal in size with holes in all four sides. It is extremely fascinating to witness this so well-formed quality of the architecture from that time. Baisgazi Wall has undergone the renovation wherein the same type of mud-mortar and brick was used. Sadly, no information was obtained about the symmetrical formation at the excavation site.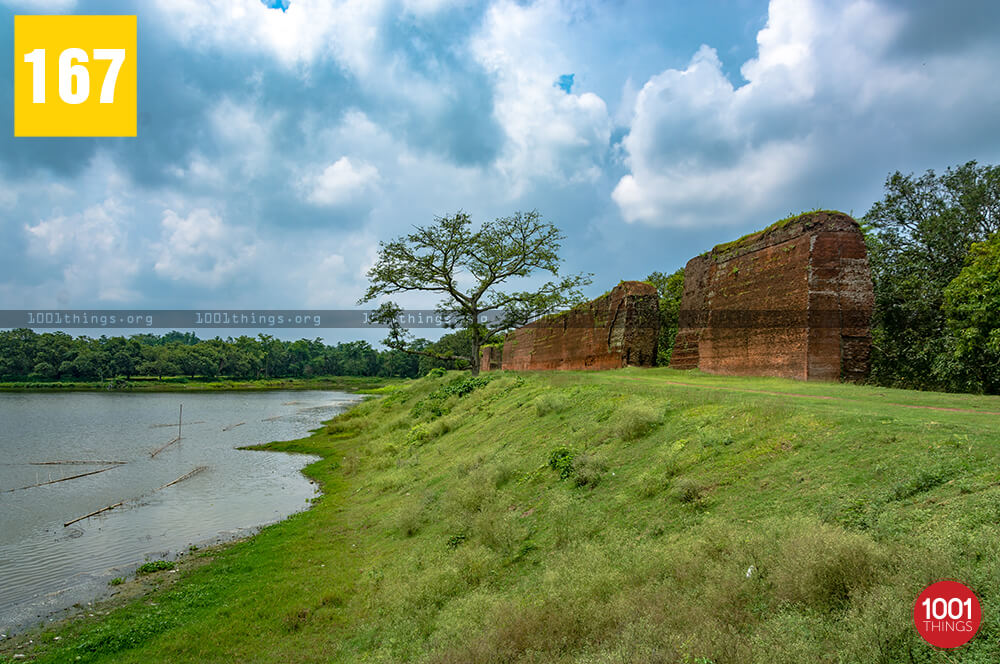 Gour owns numerous historical relics and Baisgazi Wall is one of the outstanding evidence. The wall depicts the ancient architectural traits of the Sultanate rulers. Located at a far away distance from the madness of the boisterous city, it is an unmissable destination for the historians, archeologists, explorers that seek seclusion or solitude.
Other than the historical artifacts, the place has mango trees and foxes in abundance. For the best experience, visit Baisgazi region in Gour Malda during Winters. Carry your food and water as there are no stalls nearby.
Also Read: Dakhil Darwaza, Malda