Biswa Bangla Shilpi Haat: Biswa Bangla Shilpi Haat represents the authenticity and the essence of traditional crafts and merchandise of Bengal. It is home to the ancestral art creations. It solely depicts the ancestry and further serves as an approach to conserve the skill and authenticity through handmade art and crafts. Biswa Bangla Shilpi Haat is a haven for anyone who has an inclination for ancient handiwork or, traditional goods. Renowned for the exquisite traditional handmade products, Biswa Bangla Shilpi Haat mirrors the essence of Bengal even if it's located in the far-flung northern plains of the state.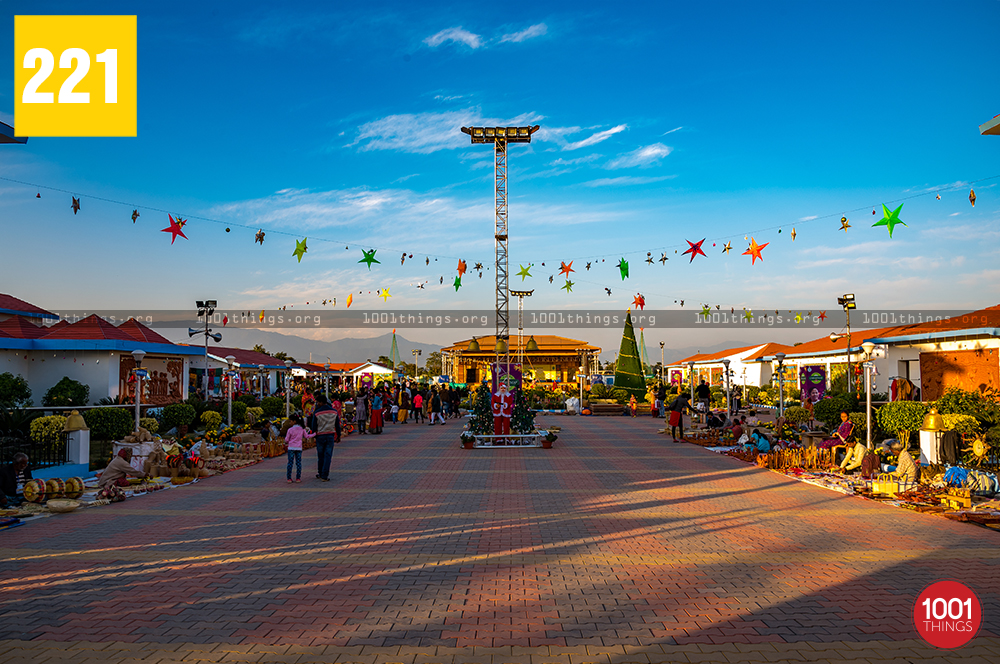 Location, Area and Infrastructure Specifications
Biswa Bangla Shilpi Haat is located in Siliguri Porajhar in Rajganj, Satellite Township, which falls under the district of Jalpaiguri. It's is the 4th Urban Haat in Siliguri to be renamed as Biswa Bangla Shilpi Haat. The designated Haat sprawls over an area of 5 Acres, which is provided by the Siliguri Jalpaiguri Development Authority (SJDA). The scheme for the project to set up this urban Haat is Rs. 6.56 Crore.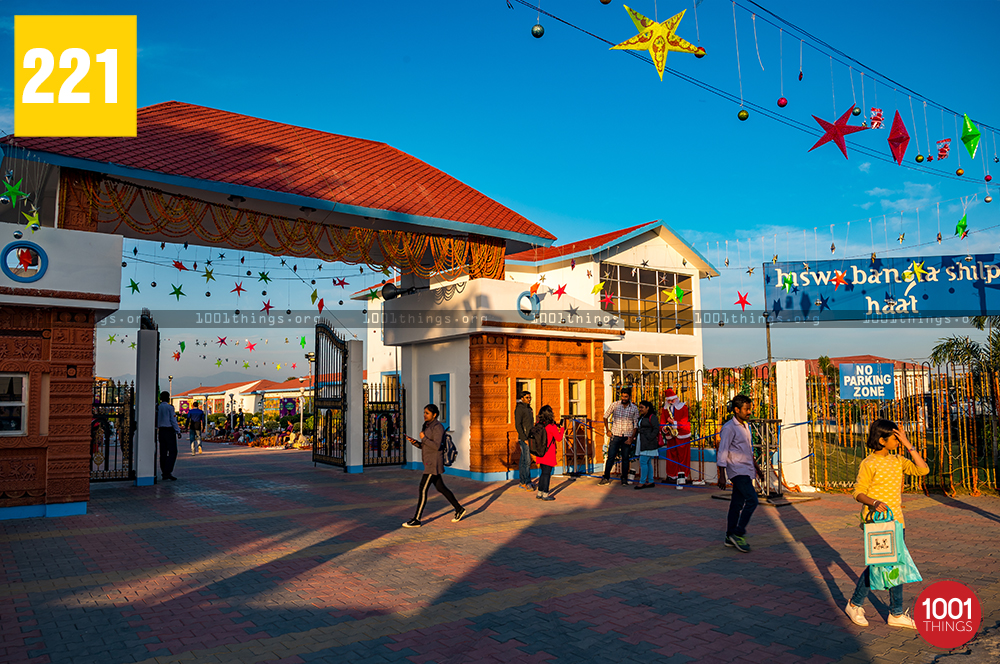 As infrastructure is concerned, there is a two-storied building for women artisans and for male artisans. The place has one administrative building consisting of an open stage with a green room. It also houses one VIP lounge with a restroom. The Haat has an open space for exhibition and sale. The place also boasts of the food court, children park, and gardens.
Why visit Biswa Bangla Shilpi Haat? How is it different from other attractions in North Bengal?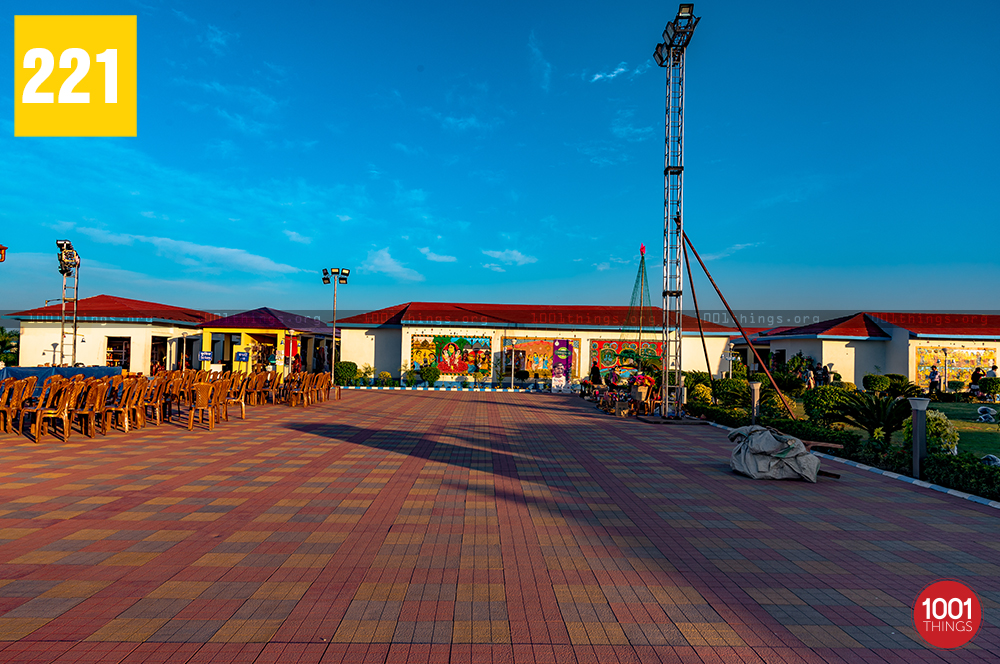 Biswa Bangla Shilpi Haat is a hotspot of Bengal's myriad of traditional creative expressions. Every piece carries the age-old traits of Bengal's legacy. Biswa Bangla Shilpi Haat generates multiple opportunities for the traditional weavers and craftsmen. It is an ideal platform that enables traditional arts and crafts to reach its modern buyers. Eventually, Biswa Bangla Shilpi Haat enables the urban weaves to make an income or livelihood for themselves. The Haat is the exhibition hotspot for thousands of weavers, craftsmen, and the urban dwellers, especially the ones dwelling in the northern plains of the state.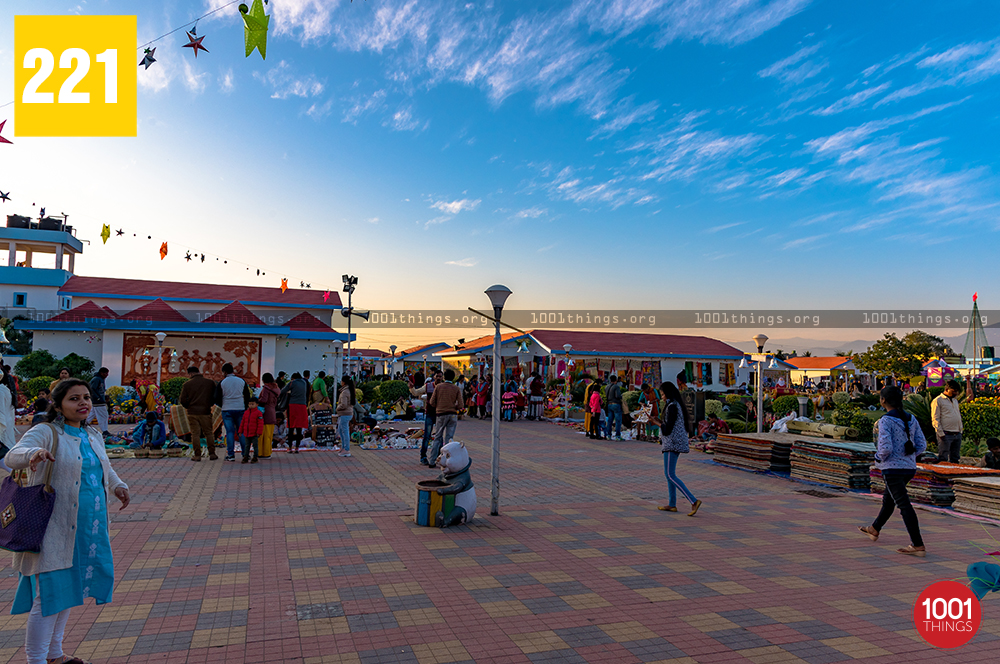 Biswa Bangla Shilpi Haat serves as a forum for the burgeoning arts and crafts that are unique and traditional. It supports the pursuit of creativity and authenticity through handmade products influenced by the age-old uniqueness and culture. Besides, the Haat sustains the dreams and skills of many artists and uncovers their mindset and visions towards entrepreneurship. The platform, therefore, enables them to prosper through their skills as financially self-reliant individuals. More importantly, Biswa Bangla Shilpi Haat serves as a forum to sustain Bengal's heritage. It also creates credible employment opportunities for the majority via traditional arts and crafts.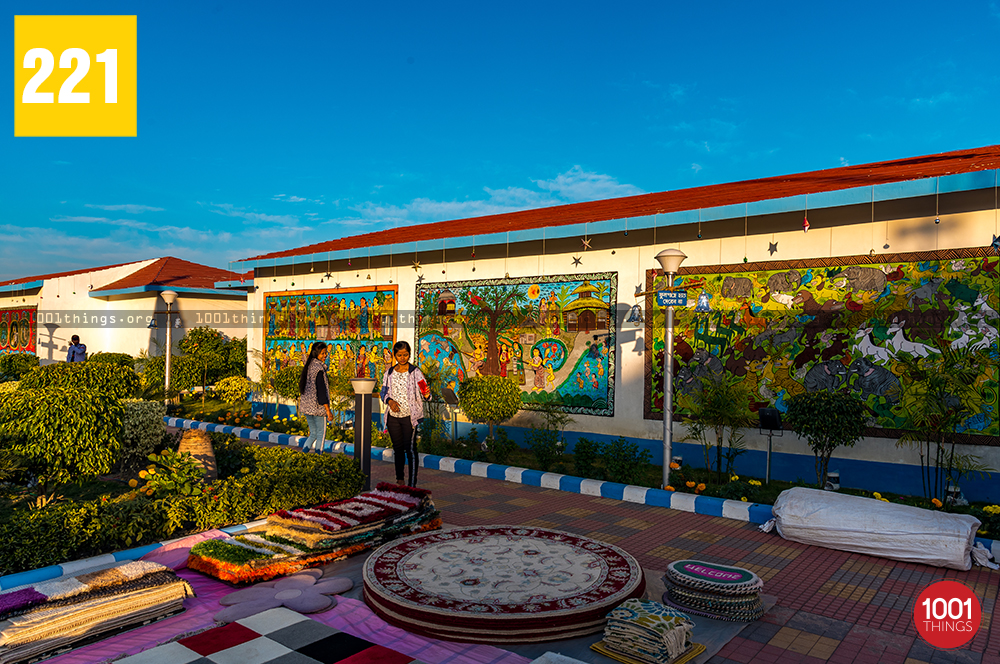 The major attraction in Biswa Bangla Shilpi Haat:
The most intriguing attribute of Biswa Bangla Shilpi Haat is that the place strives to enhance the cross-cultural perception of Bengal's art and craft at an international spotlight. The recent addition to the Haat is Cane Furniture Hub, Wooden Furniture Hub, and the Terracotta Hub. The museum is the key attraction of Biswa Bangla Shilpi Haat as it houses antique items.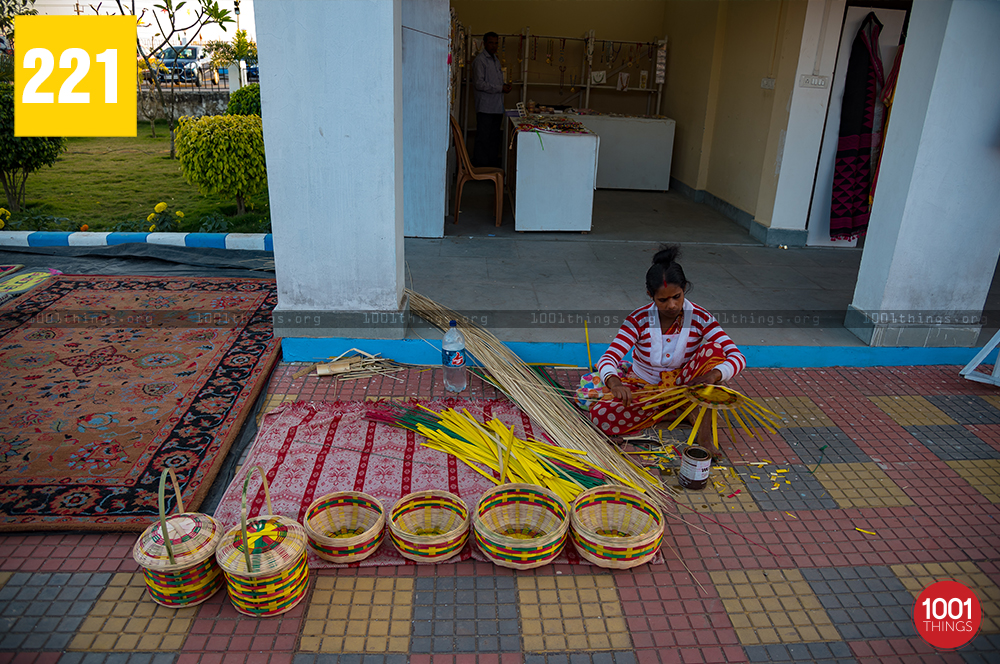 The few that are showcased include 150 Years old Baluchori Saree, Coconut Crafts, Hand-painted silk Sarees, Kantha Stich, Brass work utensils, Ceramic Work, Terracotta Work, Embroidery Work, Jewelry of Ancestor era, Old Musical Instruments, 157 years old clay pot (Jwala), Conch (Sankh), Jute work, Bamboo work, Artistic sarees, Fish Skin (Fiber).
Things to buy in Biswa Bangla Shilpi Haat: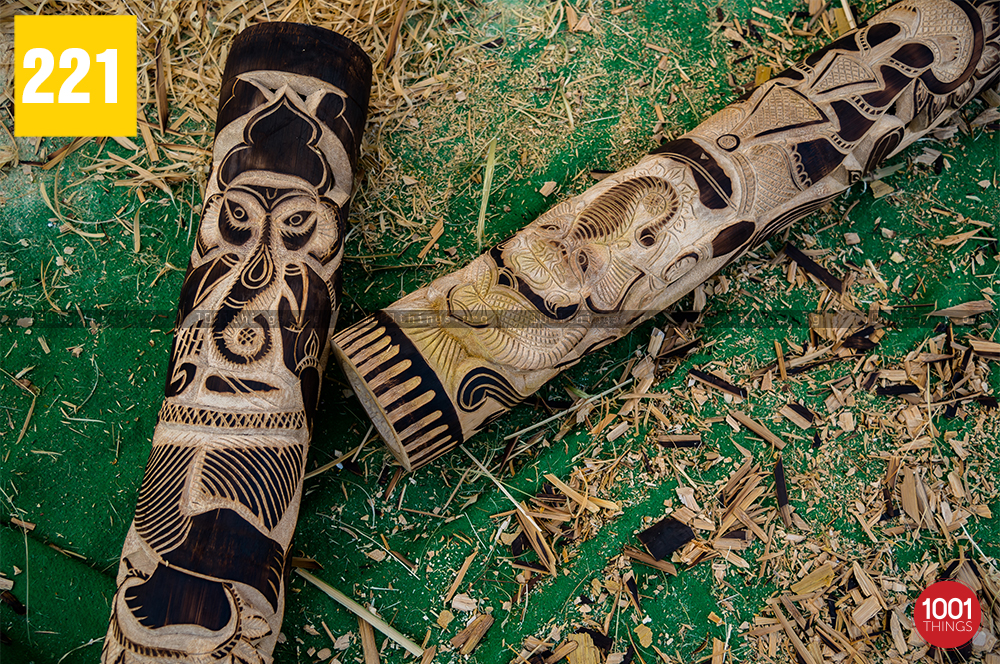 If you make a purchase at Biswa Bangla Shilpi Haat, you not only treasure a fraction of Bengal in your possessions but also contribute to enhancing and encouraging the lives of thousands of our craftsmen. There are booths to exhibit an assorted range of arts and crafts such as Rattan crafts, Sitalpati, Dhokra craft, etc. These products can be purchased in bulk amounts consisting of more than 10 items.
When to Visit & How to Get There?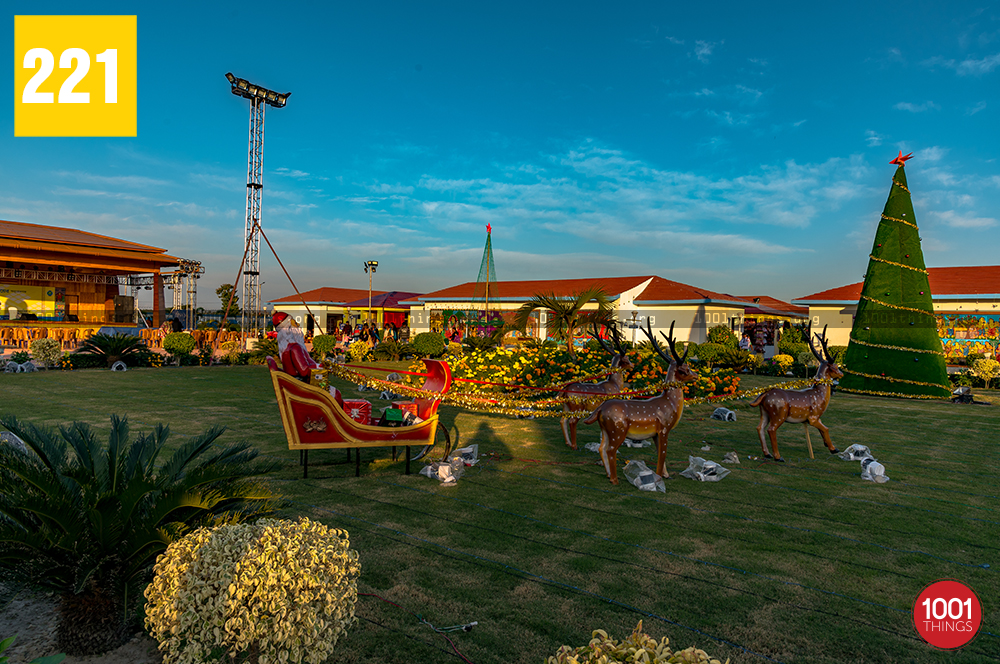 The best time to visit Biswa Bangla Shilpi haat is during Weekends and Festivals. It is during this time when the place witnesses a huge influx of visitors. Therefore, an assorted range of goods is brought to the exhibition. If you prefer pleasant weather during your visit, then Wintertime and the advent of Spring (both occurring during the months of Mid November till March) would be the ideal time.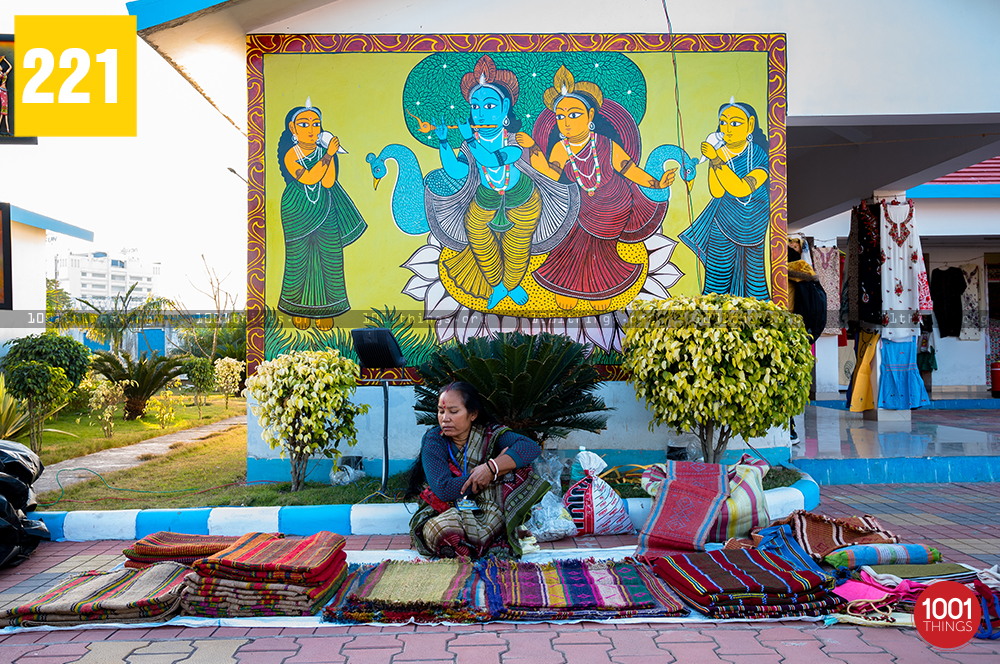 As traveling to the spot is concerned, you can drive yourself to the spot. If you wish to obtain a service, you can either hire a taxi from a car rental service in Siliguri or, board an auto to drive you to the spot. The fare for the transport service can always be negotiable.
Also See Places To Visit In Siliguri
---
Also Read – Savin Kingdom – Prompt Summertime Getaway In Siliguri
Also Read – Siliguri Gate – The Splendor Of The Northern Plains
Also Read –Ewam India Buddhist Monastery, Siliguri – Ancient Buddhism For The Modern Times
Also Read – Cosmos Mall, Siliguri
Also Read – Vega Circle Mall, Siliguri