https://www.wb.gov.in/Chika Masjid: Gaur, also known as Gauda and Gour is the erstwhile administrative center of Bengal. The city that served as the capital of Bengal between the 12th and 16th centuries is established in the Malda district in the Northern zone of the Indian state in West Bengal.
Today, Gaur prevails as a wrecked city and the actual proof regarding the era that existed centuries back.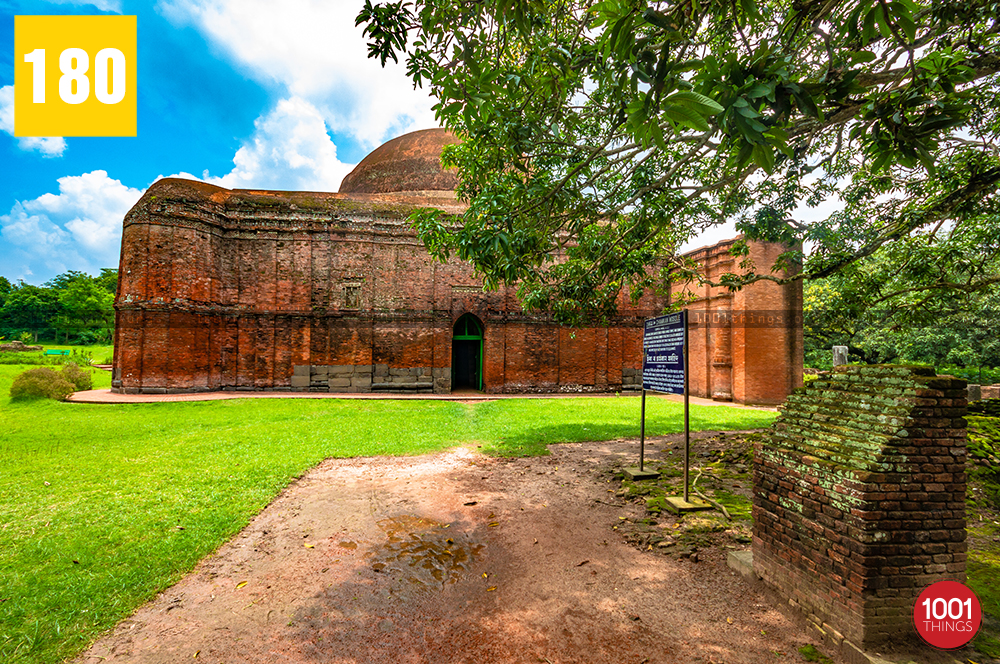 Chika Mosque also called as Chamkan Mosque is another reason to fall in love with Gaur. Constructed in the 14th Century, Chika Mosque is located in Gaur, nearby to the fringe of the neighboring country- Bangladesh and in close proximity to the southwest to Qadam Rasul- which is another historical presentation.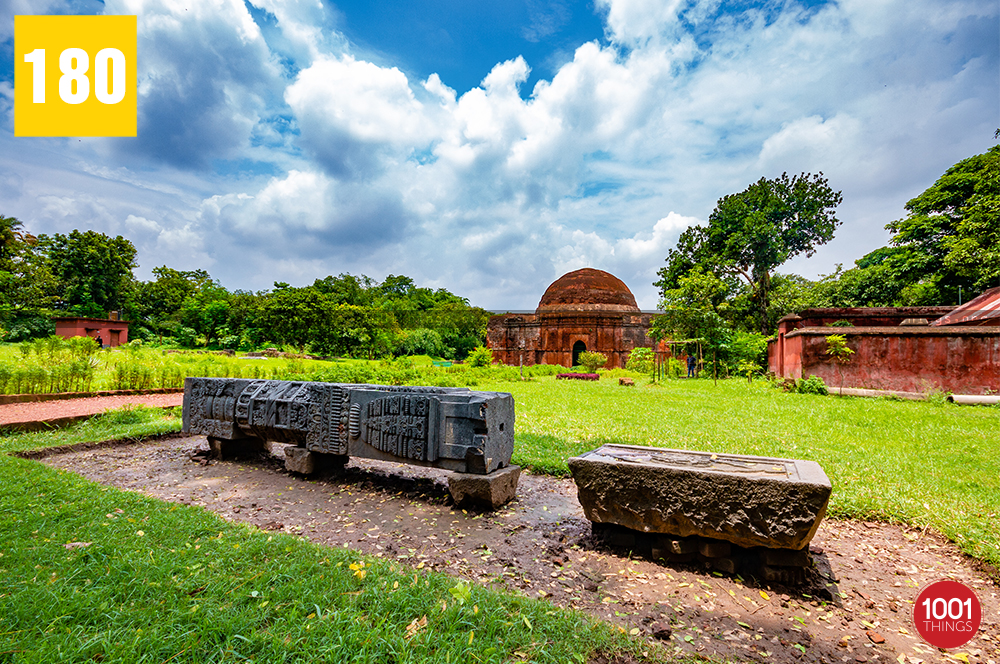 Over a span of four centuries, the city of Gaur witnessed more than a dozen governing dynasties rise and pass. Today, this isolated city serves as a seat to some striking remains of the bygone time, particularly from the Islamic period of Bengal.
The old city of Gaur stands as an undeniable place of interest, historically and architecturally. The city possesses many reasons to attract travelers, amongst which, its striking and impressive mosques are a legitimate reason that intensifies the charm of Gaur.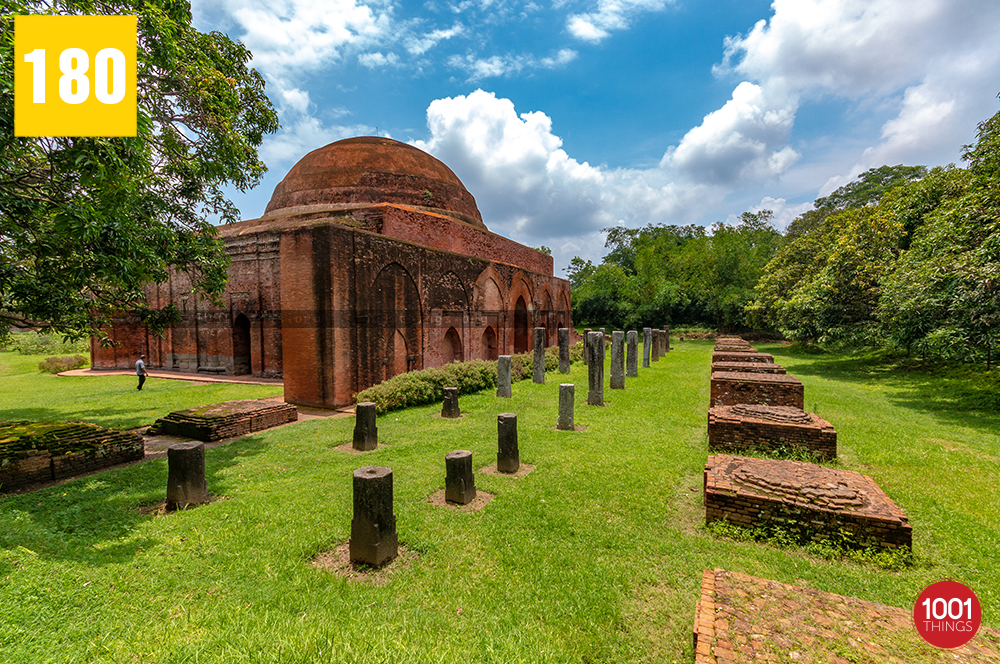 Externally, Chika Mosque or Chamkan Mosque resembles a Mosque or a Masjid. However, once you enter the Mosque, the absence of Mihrabs inside the building, the rows of huge pillars, and the use of elements from the Hindu Temple make. it evident that the building could not have been a mosque. Chamkan or Chika Masjid was constructed by Nasiruddin Mahmud Shah between 1435 and 1459 C.E.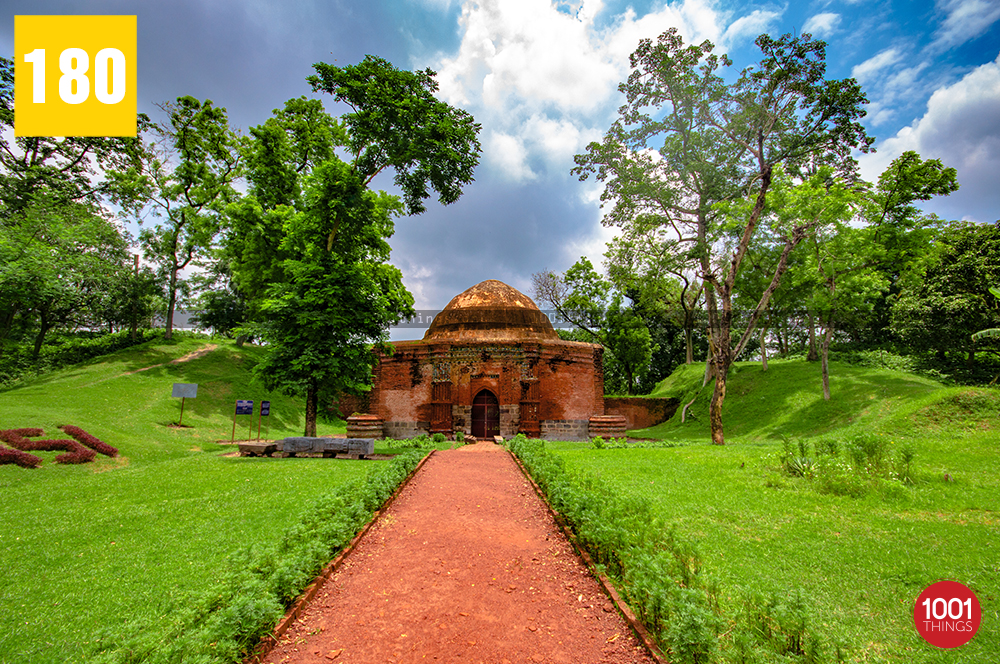 The Mosque constructed with the red terracotta bricks has an enormous single dome. Locally, the word "Chika" for the Mosque is derived from the local name for 'bats'. Owing to the fact that long after the desertion and wrecking of Gaur, the Chamkan Mosque was filled by 'chikas' or 'bats'.
In the book written between 1879-1880, Major General Alexander Cunningham of the Royal Engineers asserts in his book about Gaur that Chamkan or Chika Mosque was certainly utilized as a prison or "chor-khana" by Sultan Hussain Shah(1493-1519 A.D). Despite being in ruins, the bats, however, are still very much there.

Also Read: Qutb Shahi Mosque Malda