One of the natural wonders in the Indian state of Sikkim is Gurudongmar lake, Situated at the elevation of 17,800 ft (5,430 m). It is 190 Kms away from Gangtok and the nearest place to stay in Lachen. This is one of the highest lakes in the world.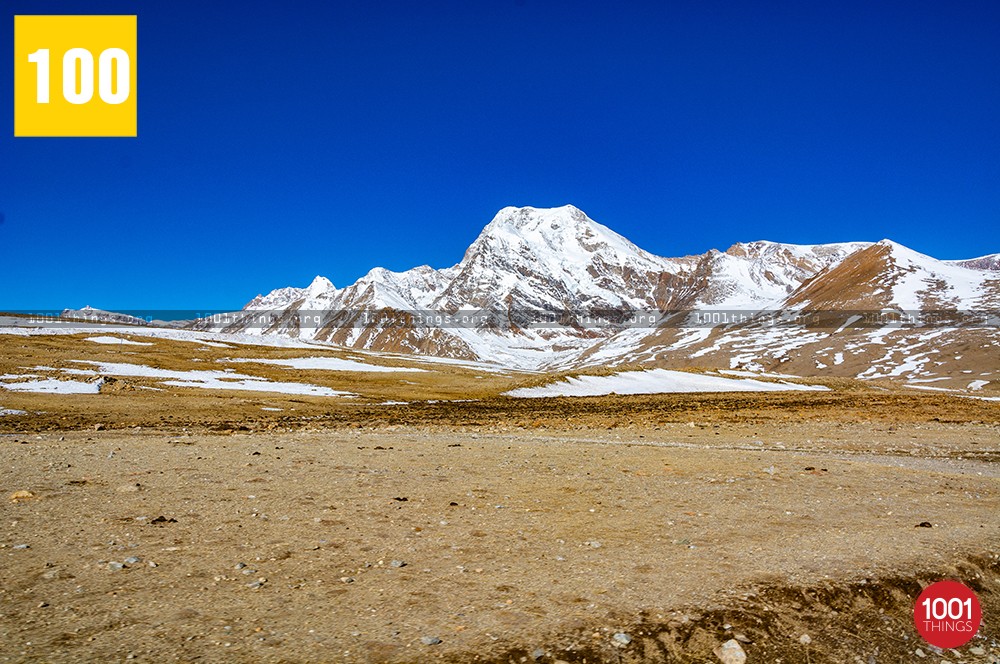 Gurudongmar lake is named after Guru Padmasambhava or Guru Rinpoche, who was the founder of Tibetan Buddhism. It is said that he visited the lake in the 8th century. The lake is considered to be very sacred for the Buddhists and the Sikhs, as it was also visited by Guru Nanak, the spiritual head of Sikhism. The lake is believed to be blessed by both, Guru Padmasambhava and Guru Nanak.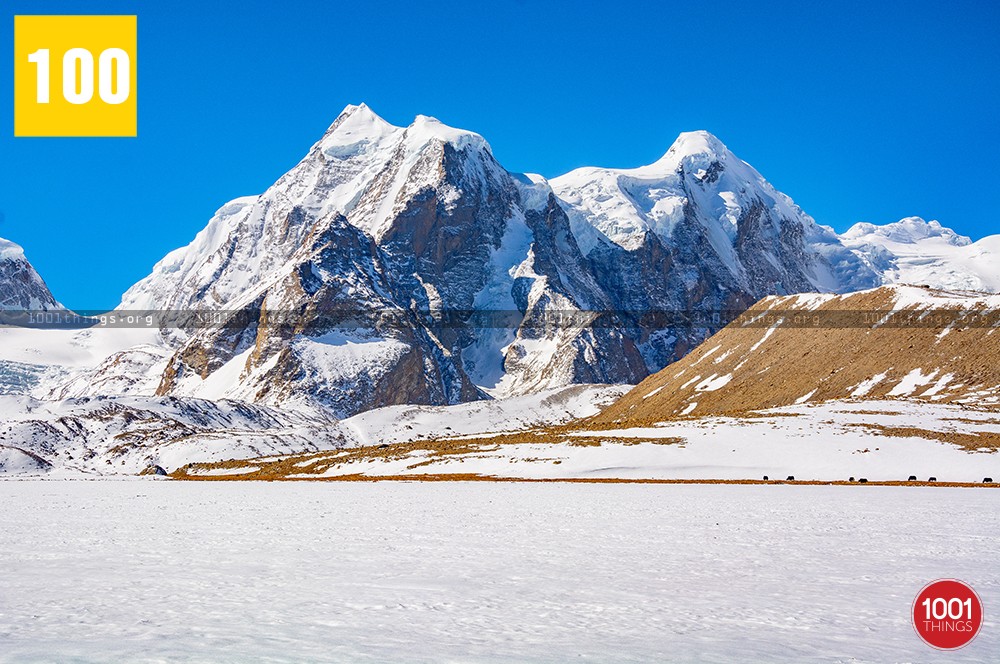 The Gurudongmar Lake remains frozen during half of the year. Legend has it that the small portion of the lake does not freeze at all even during the very cold winters as it is believed to be blessed by Guru Padmasambhava to meet the requirement of the drinking water for the local people, it was considered veneration worthy by the Guru himself after he saw an auspicious phenomenon In the lake.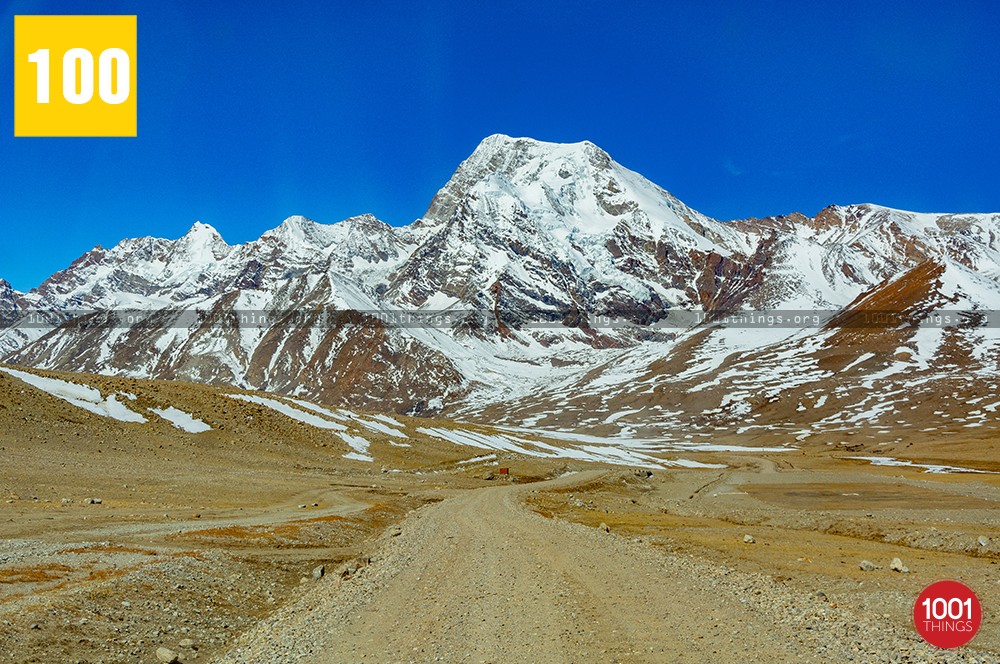 Another fable goes like, When Guru Nanak was passing by the lake some local people requested his help to make the lake a source of drinking water as it remained frozen most time of the year, Guru Nanak after hearing the plea touched the part of the lake with his stick so that it does not freeze at all.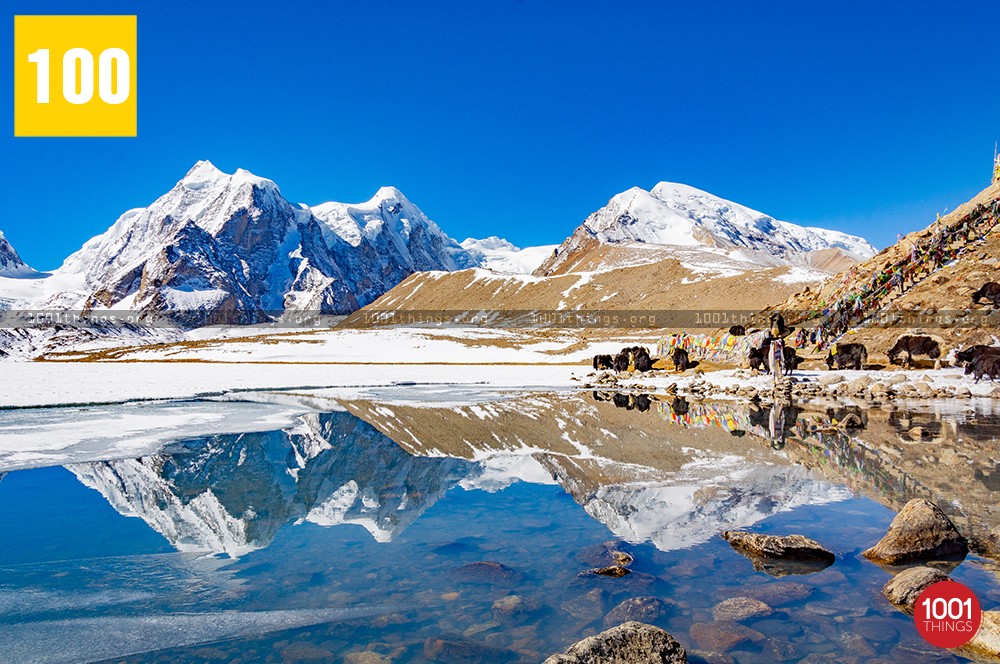 There was even a dispute between the two religions when the Sikhs after considering the place to have been visited by their religious leader constructed a Gurudwara, which created anger among the Sikkimese people as they considered the construction to be illegal and it could disturb the sanctity of the place.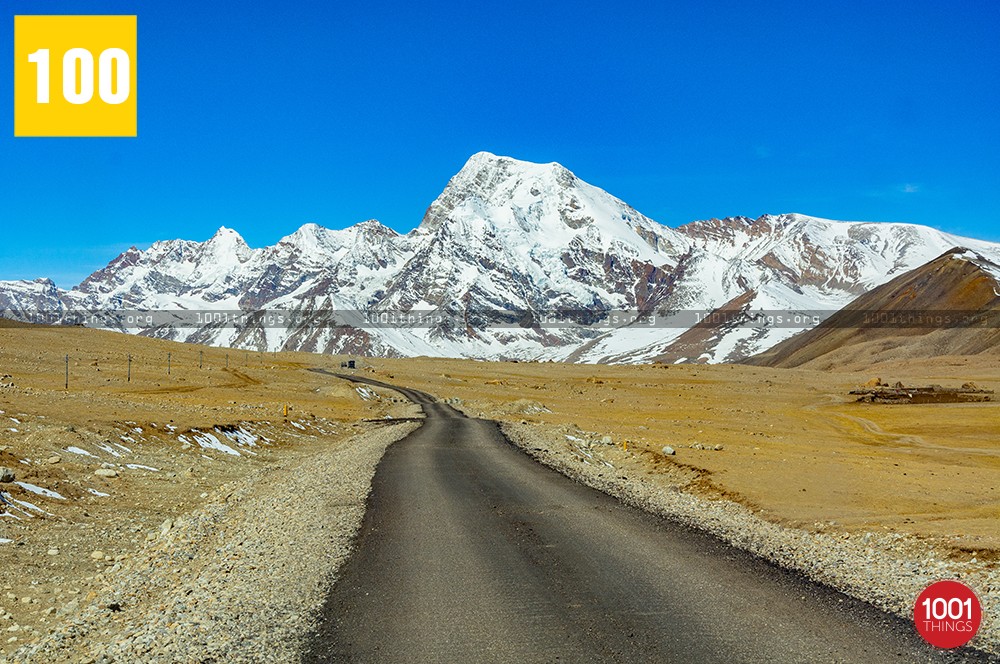 The lake is mostly fed by the glaciers from the surrounding Himalayan range of Mt Kanchenjunga. It is located near the international Indo-China border just 5 km away on the east. The lake covers the area of about 118 hectares and its length measuring more than 5 Kms. The lake is also regarded as one of the main sources of river Teesta. The area has been inhabited by yaks, blue sheep, and some high altitude birds and animals, the most uncommon being the Tibetan Gazelle.