The Jayanti River is a sinuous river flowing through the Buxa Tiger Reserve. The river has its origin in Bhutan and flow all the way down to India. The River usually remain dry throughout the year but during monsoons it gushes with cool sparkling water. The sound of the river simply refreshes and soothes your mind. During the night, the river bed shimmers under the glistening moonlight. Even the distant areas overlooking the river are plainly visible.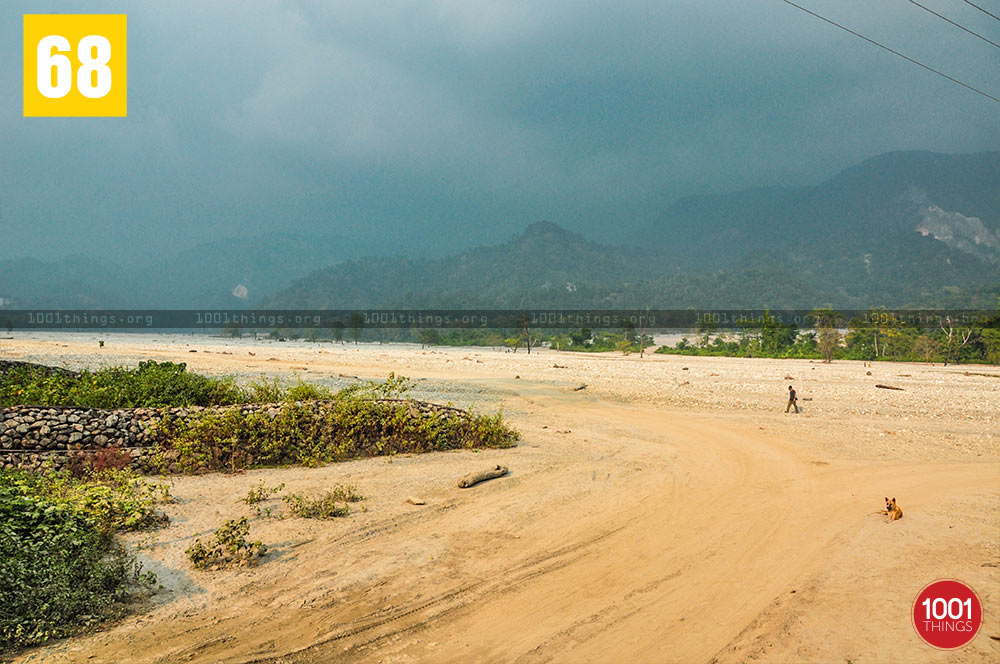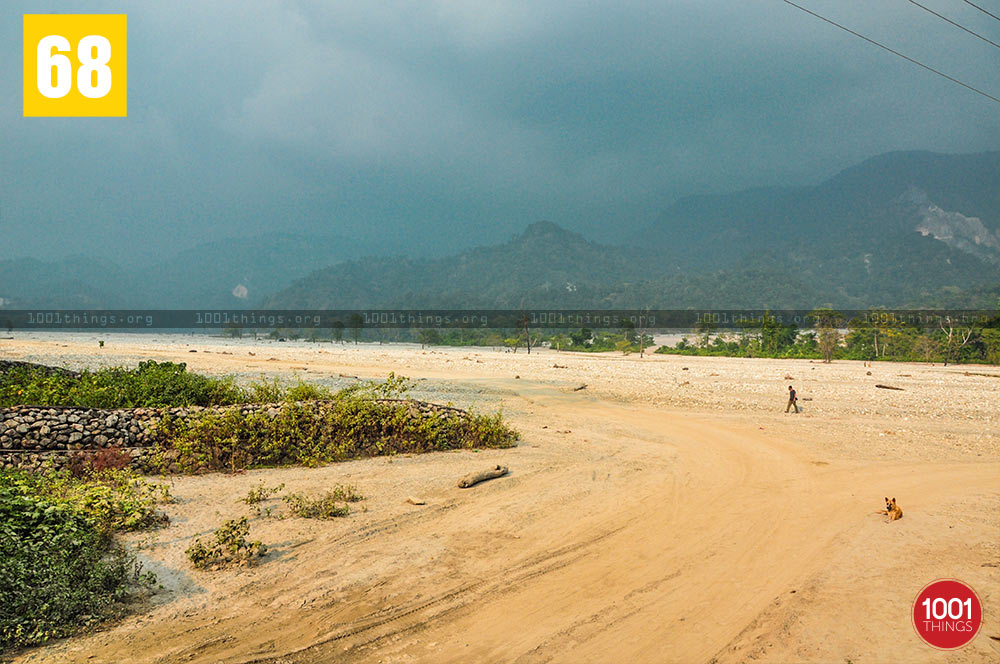 Just along the river, a small village called Jayanti is located which form a border between India and Bhutan. The village is secluded and does not have much establishments in order to maintain tranquility and calmness of the area.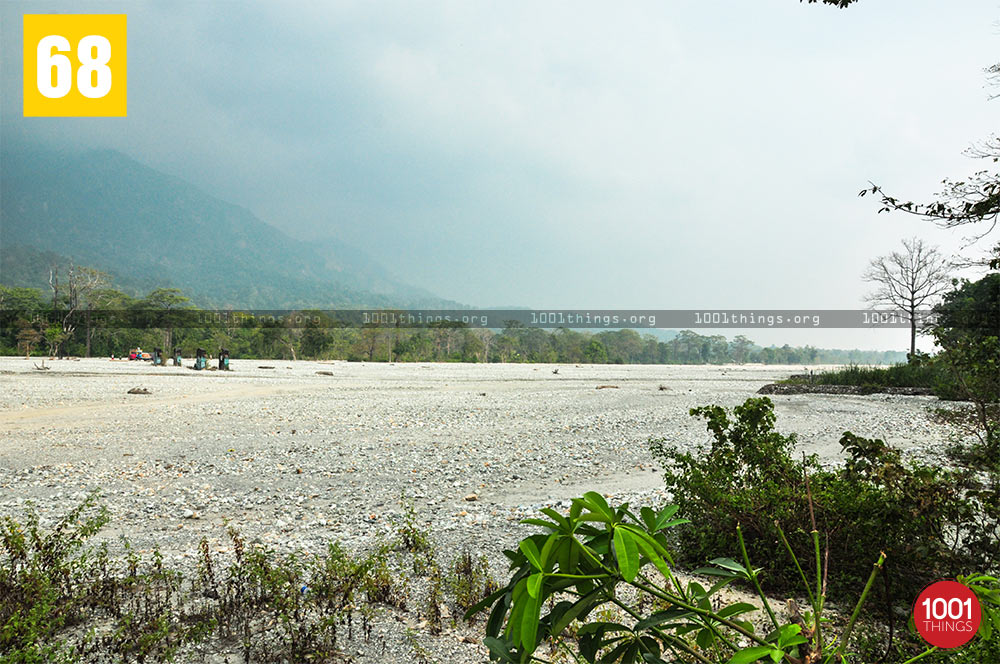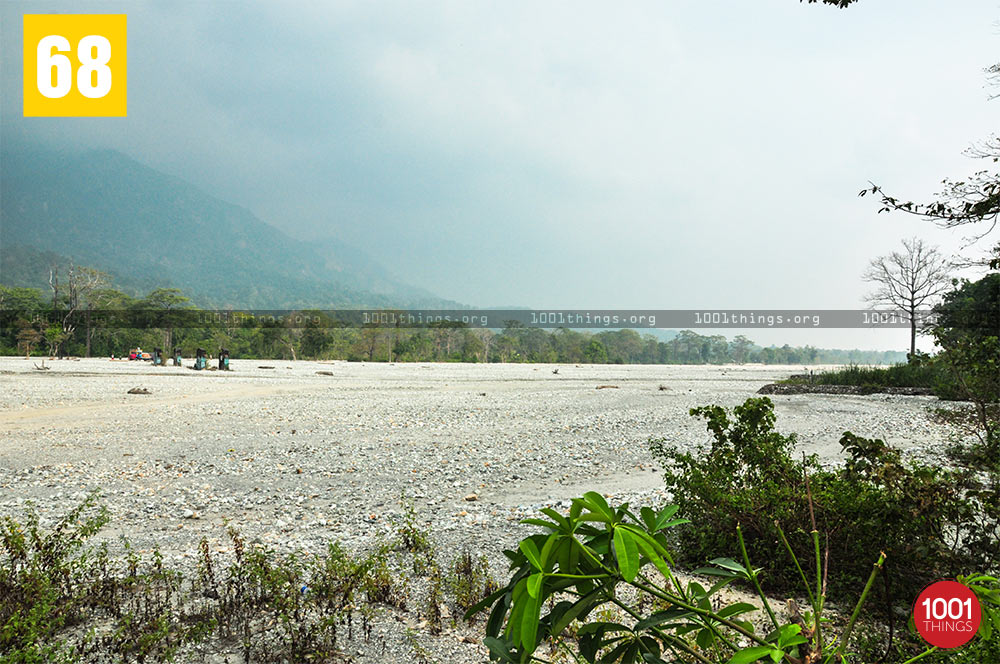 The surrounding areas is covered with lush forest and hills which serves as a home to a wide diversity of wildlife such as elephants, rhinos, bison, barking deer. While traveling through the river bed, one can see herds of elephant who come there in search of water.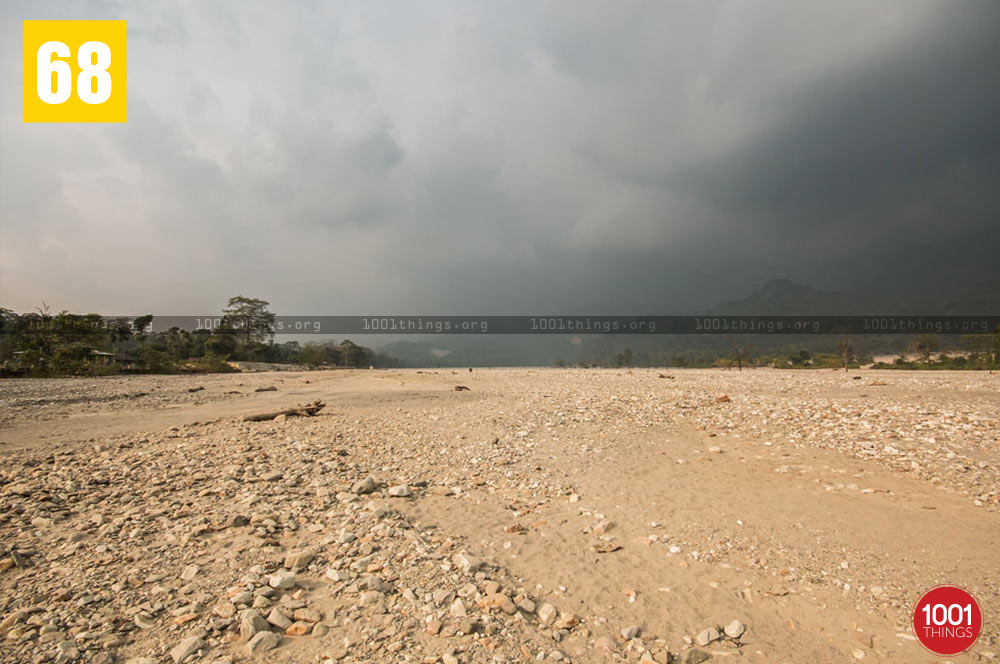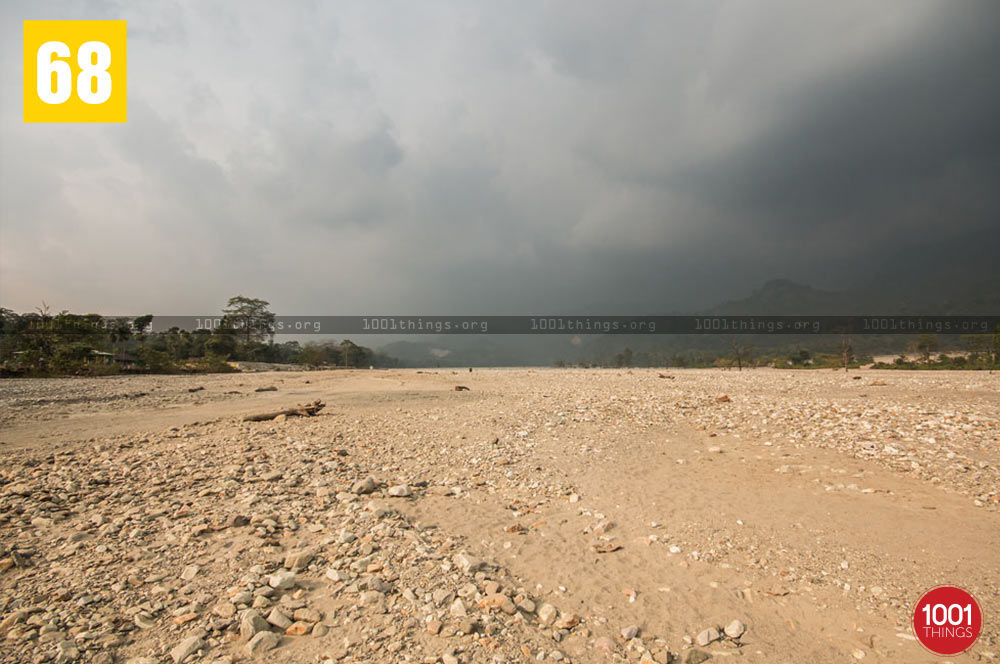 Besides this, the place is a haven for bird watchers as varied types of birds such as crested goshawk, red jungle fowl, and Asian fairy blue bird can be found here. One can also see innumerable butterflies which adds to the beauty of the place.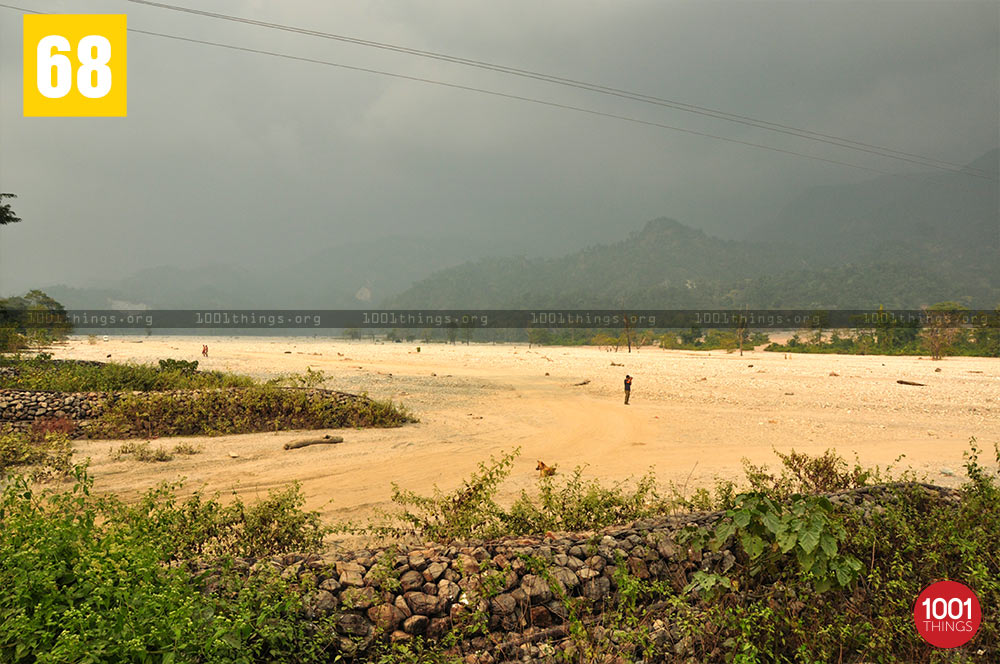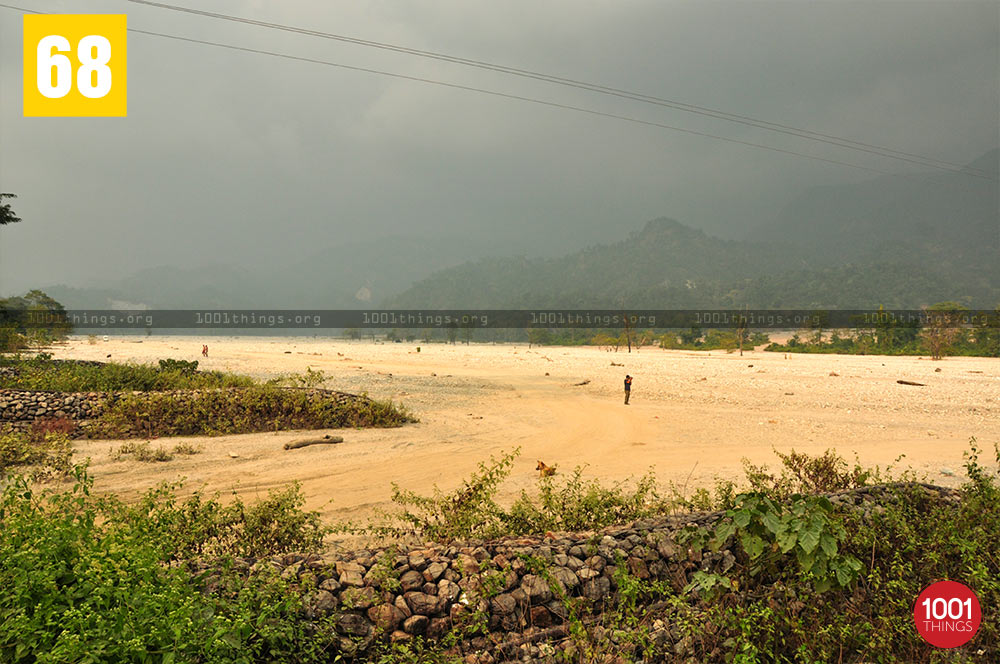 There are numerous places one can visit during their stay at Jayanti such as the Buxa tiger reserve, Hatipota, a thick part of the forest which is resident to a large population of elephant. Wildlife safari and trekking are the two predominant things that can be done at Jayanti. It provides the peacefulness and composure that is missing in the bustling city life. The gentle rippling sound of the pristine Jayanti River along with its natural scenic environment sure to leave anyone spell bound.