The base region to the land of white orchids, Sittong offers you a soul-soothing experience in its purest form. Located in the Riyang River Valley, it lies in proximity to Mangpu (20km) the former residence of poet Rabindranath Tagore. The famous Mahananda Wildlife Sanctuary is just 13kms away. Serene trails lead to this unspoiled natural beauty. The lush green forests guard its tranquil territory. The perennial rivulets adorn its picturesque valley with silver gleam. Known as the orange growing region of the Hill Queen Darjeeling, Sittong has everything to replenish the quest of a wanderlust explorer.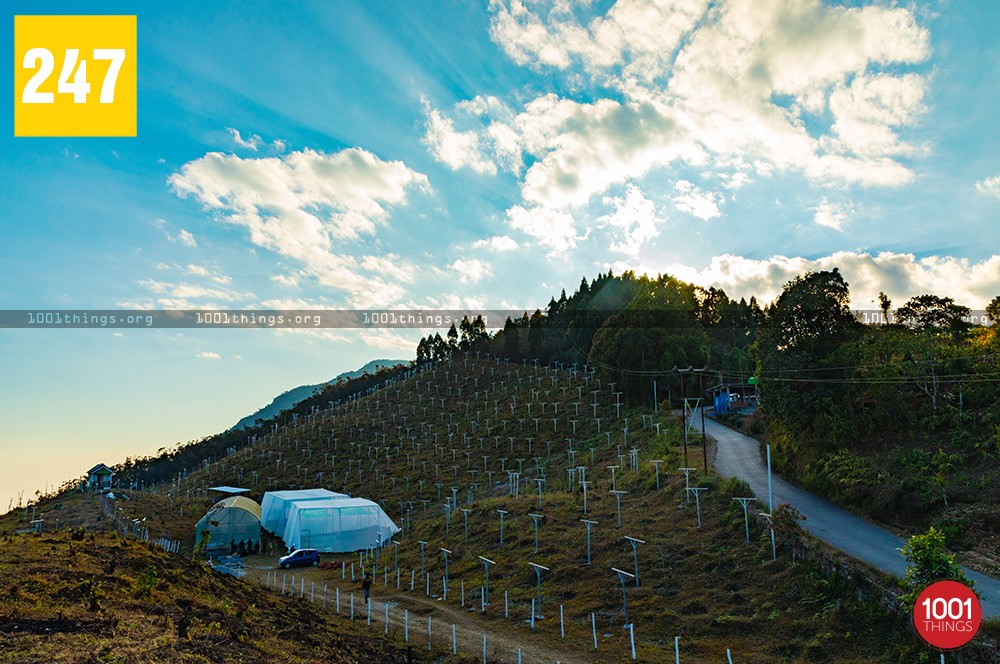 Inhabited by one of the oldest tribes "the Lepchas", it is a go-to destination for nature lovers, You can bask in nature. Get an adrenaline rush while traversing the remote trails. Climb a hilltop and get rewarded with jaw-dropping backdrops. Witness the unobstructed view of mighty mountain ranges. Hike alongside the banks of River Riyang. Or, take the easier stroll on empty mountain roads meandering through the far-flung hamlets.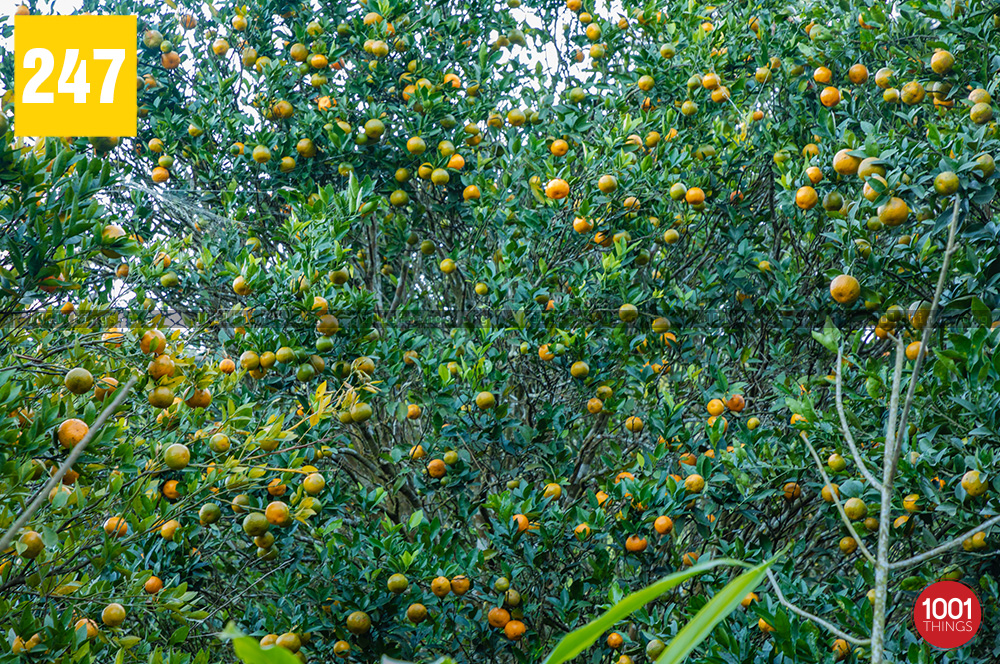 Despite all, the orange orchards of Sittong are something that makes it more enticing. Every alternate house you come across in Sittong has an orange orchard. During the orange ripening season, Sittong turns into an orange alcove! The snow-capped mountain backdrop adds more charm to it. You can even meet and interact with cheerful and hard-working farmers. If gardening delights your soul, you can gain some valuable insights on orange cultivation for free. Besides, this quaint domain is preparing for mass kiwi cultivation on its slopes.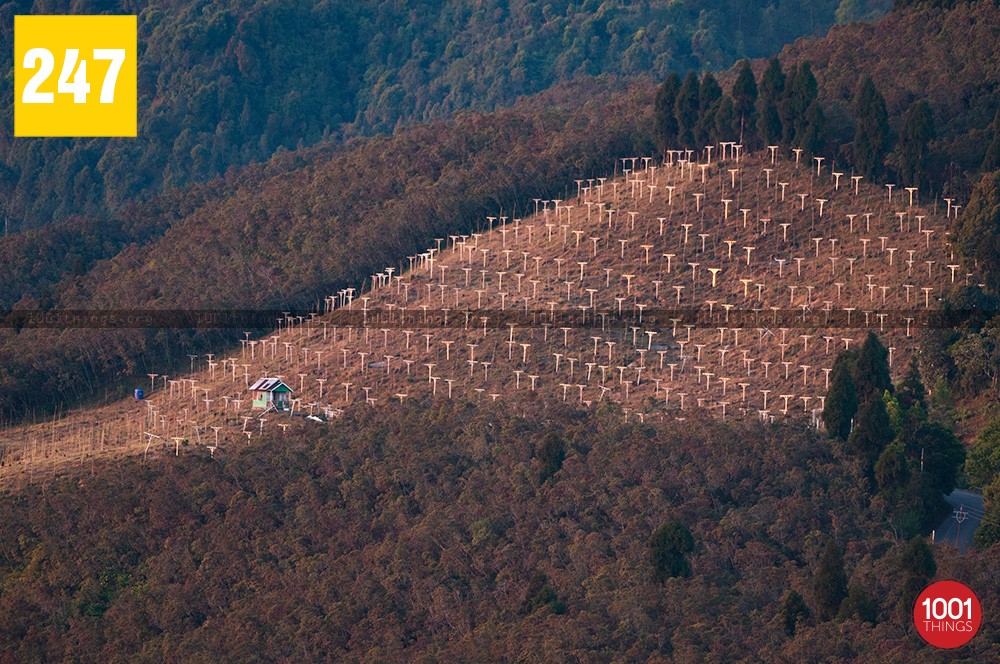 Location
Sittong falls under the district of Darjeeling. It is a cluster of mountain hamlets known as Sittong Khasmahal. The entire khasmahal is divided into three sections – upper, middle, and lower Sittong. This offbeat mountain destination stands at an elevation of 4000 feet above sea level. Known as the orange-growing hub of Darjeeling, it is just 30 km away from Kurseong. Riyang River separates Sittong from Mangpu, the Cinchona plantation hub of Darjeeling. A lofty steel bridge at Jogighat (the transit base) interlinks the entire region with Mangpu.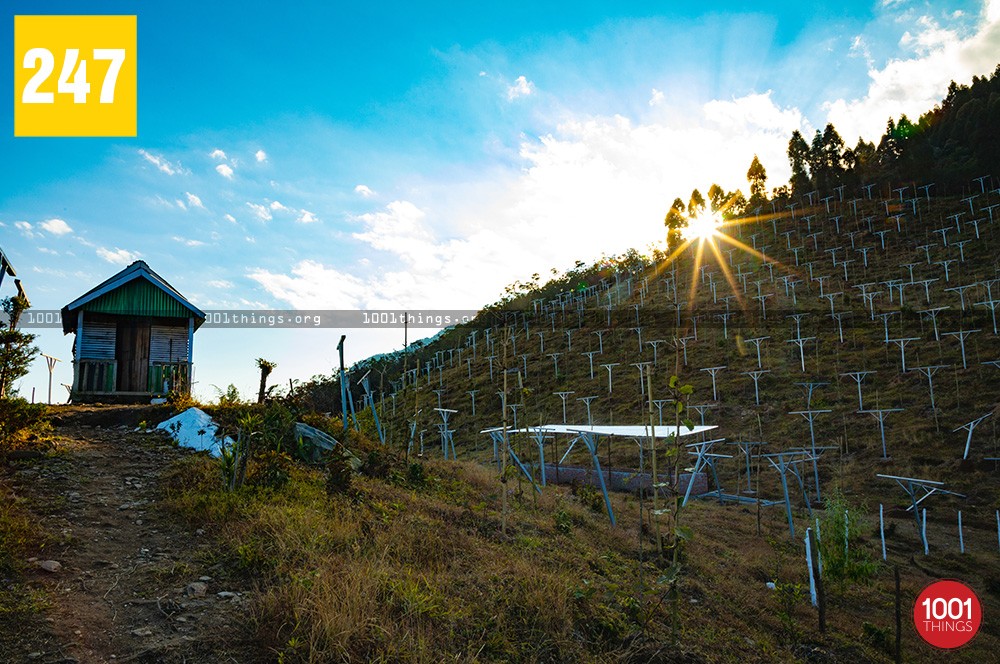 Major attractions & things to do in Sittong
Sittong wraps every natural splendor in its serene domain. It offers more than any crafted itinerary. Explore and Unwind. Rejuvenate. While you can, immerse yourself in a rustic experince amidst the hills. Check out the list of attractions in and around Sittong.
Namthing Pokhari
Home to the world's rarest species of Himalayan Salamander, Namthing Pokhari is a seasonal lake that dries up in winter. You can enjoy the vibrant greenery that adorns the surrounding region of Namthing Lake. During the monsoon, the lake turns into a vibrant aquatic ecosystem and becomes a hibernating ground for the salamanders during winters. You can plan a day's trip to enjoy nature or to witness the breeding ground of the rarest species of Himalayan Salamanders.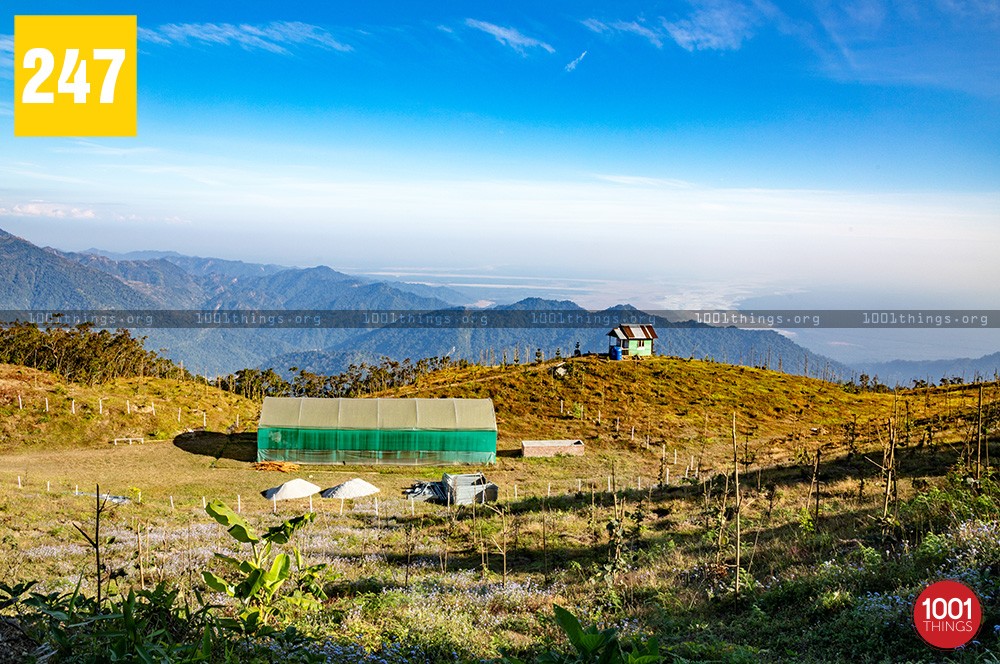 Ahal Dara
A hilltop that's worth the climb. It gives your eyes a visual treat with a 360-degree view of mountains, hills, and green valleys. Breathe in the tranquil air while admiring the spell-bounding sights of snow-capped Kanchenjunga peak and range of Himalayan grandeur. You can even plan a picnic at this soul-soothing locale with picture-perfect backdrops that are insta worthy! Likewise, Ahal Dara is well known for its sunrise and sunset views. Watch the sun rise gleaming its golden hues on the Kanchenjunga Peaks. Capture the golden hour through your lenses during the sunset.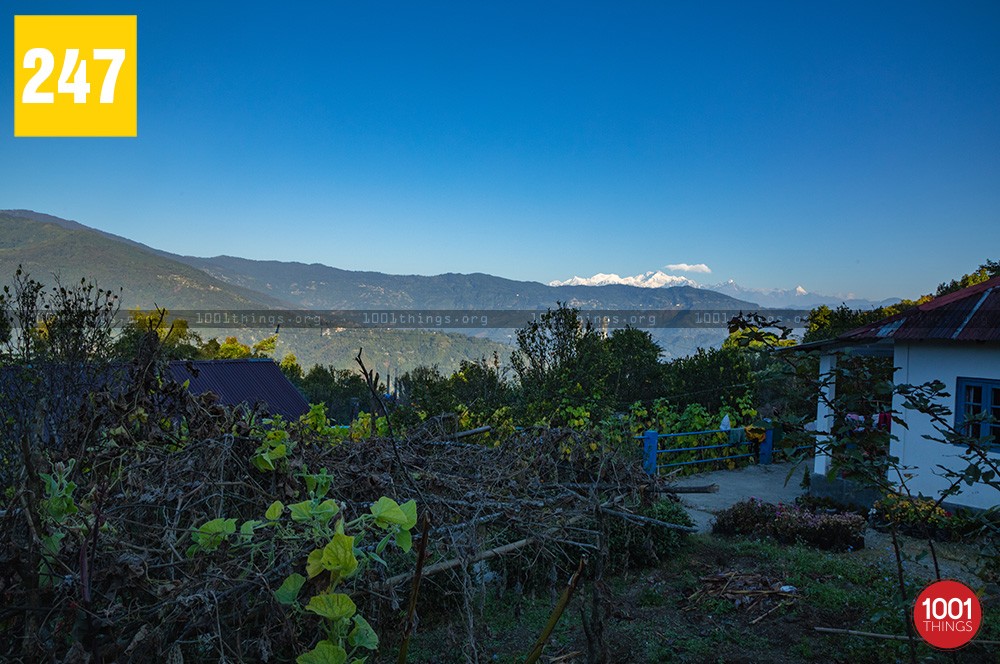 Latpanchar
If you love nature and wildlife, Latpanchar offers you an ideal reason to ditch the urban rush. Abode to the rufous-necked hornbill, Latpanchar is located 5000 feet above sea level. It is renowned as a bird watcher's paradise and a haven for nature lovers. Go birding. Meet with the adept local guides to assist you throughout. Connect and learn more about the regional and migratory bird species from locals. Spot the rarest bird species birds, butterflies, and the Himalayan faunas.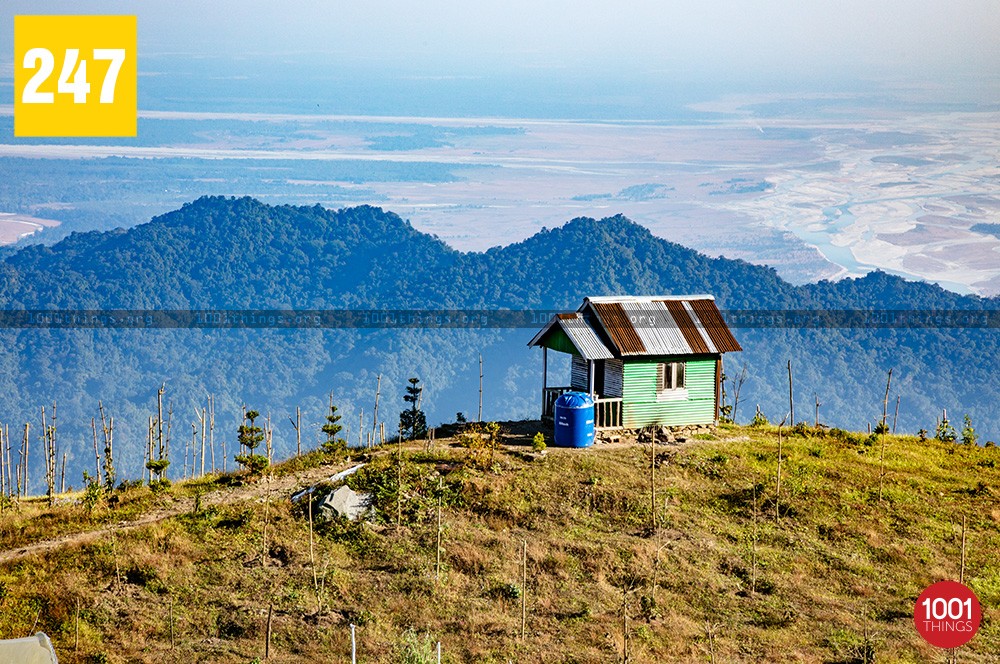 Jogighat Steel Bridge
This bridge connects Sittong with the cinchona plantation hub, Mungpu. Jogighat has its own scenic appeal. The rustling sound of the Riyang River can soothe your peace craving soul. The hilly backdrop offers a great setting for your insta pictures. The lush green forest and the valley have serene and secluded trails for easy hiking. So, don't forget to take your camera with you.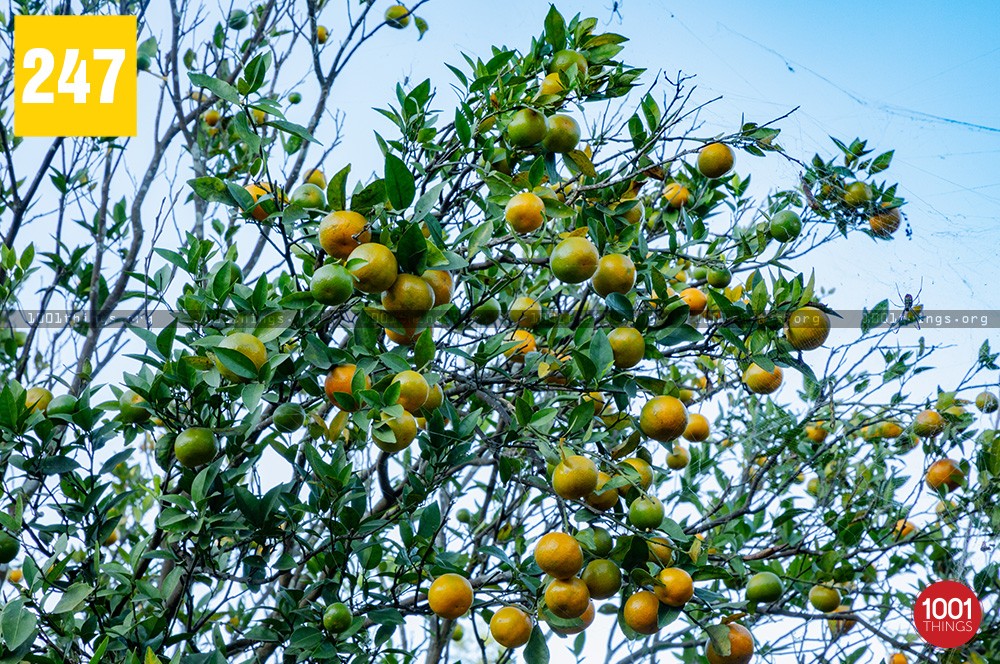 Sittong Orange Orchards
This is unmissable! Wintertime, starting from October to January is when the orange ripens and the cultivation begins in mid-December. Enjoy the surreal beauty of the quaint orange orchards. The fruit-laden trees turn appealing in eye-soothing yellow color. Make sure to relish the sweet citrusy oranges! Likewise, you can learn about orange cultivation from the cheerful farmers.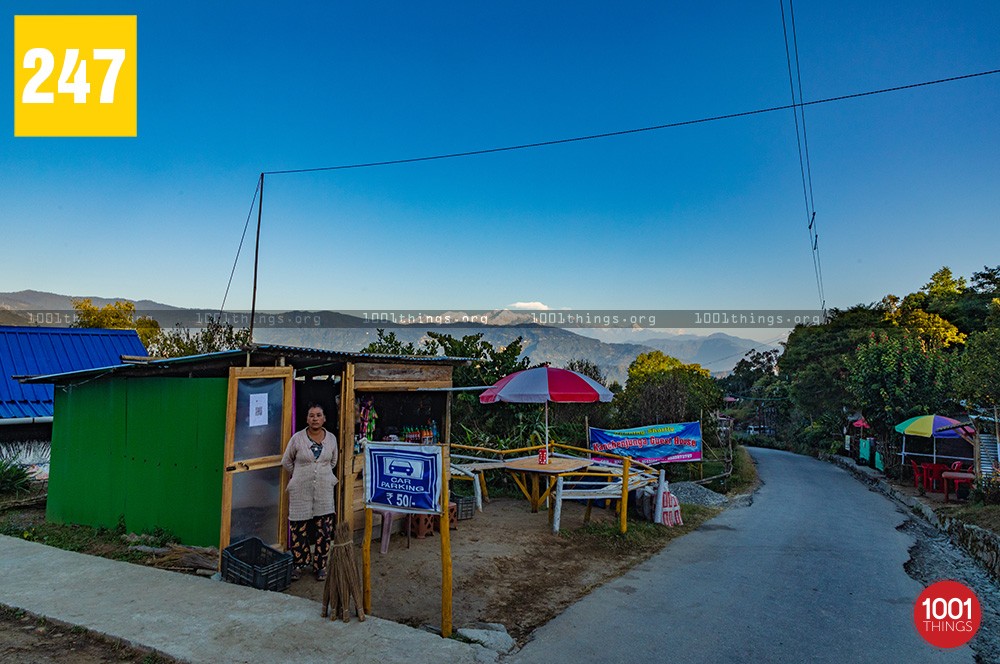 Nature Trails
If you love adventure, Sittong has everything in store to feed your wanderlust soul. You can explore the remote and serene trails amidst unexploited nature. During the trek, chances are you can catch a glimpse of rare species of birds, butterflies, and the exotic Himalayan fauna. Keep your camera handy! But, make sure to enjoy every bit of the trip.
Best time to visit Sittong
Sittong is a year-round destination. Each season brings with it its own unique charm. From the cloud-kissed green mountains during monsoons to the aromatic citrusy orange blossoms during spring, Sittong has it all. Despite the rarity of seasons, the best time to visit Sittong is during winters when the orange orchards of Sittong turn surreal in their yellowish golden glory. The orange ripening and harvesting season falls between October – January.
Make sure to carry warm clothes as during these months the weather remains cold and chilly. Besides the orange orchards, you can witness a clear view of Mount Kanchenjunga and the adjoining peaks. You can even plan a picnic at Ahal Dara or enjoy the calmness of nature by going on a hike. During the nighttime, you can enjoy a bonfire outside your homestay and indulge in stargazing.
Where to stay
There are a good number of homestays in Sittong. The cost of the stay starts from 1500 rupees per head per day including meals. Atithi Retreat, Orange Cottage, Pine Tree Retreat, Sonam Homestay are some of the popular homestays in Sittong. Homestays in Sittong offer the basic amenities for a comfortable stay. The intriguing fact is, you can relish authentic Nepali cuisine prepared from fresh organic produce from the local farms.
How to get there
Nearest Airport
Bagdogra International Airport (IXB) is located 56 km away. From there you can get a taxi to Sittong. Once you land, you can get into a taxi. The journey onward will take 2.5 hours.
Nearest Railway Station
NJP Railway Station is located 56 km away from Sittong. Siliguri Junction (main city) is 48 km away. The actual journey starts once you arrive in Siliguri, which is the transit base to hilly regions.
By Roadways
The only option to get to Sittong is via roadways via Siliguri. You can either book a taxi or get into a shared vehicle from Siliguri Junction. It will take 2 hours by vehicle to reach there.