The Padmaja Naidu Himalayan Zoological park in Darjeeling is one of the most popular spot for the local as well as the foreign tourists, it is not only a place of attraction for the children but even amuses the adults. Not very large in area, covers only 67.56-acre (27.3 ha) but "best things comes in small packages" it is the largest high altitude zoo in India, situated at the elevation of 7000 ft (2,134 mtrs) It has been internationally recognised for its conservation breeding programmes which makes it a only specialized zoo in India. It specializes in breeding animals adapted to alpine conditions, and has successfully carried out captive breeding programs for the snow leopard, the critically endangered Himalayan wolf and Red Panda.It attracts more then 300,000 visitors annually.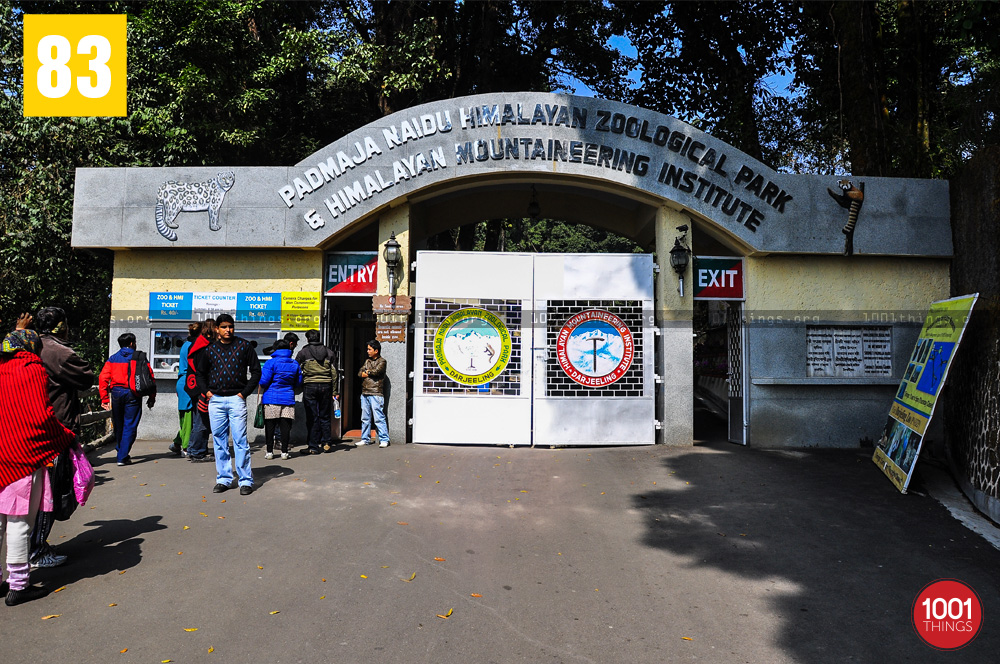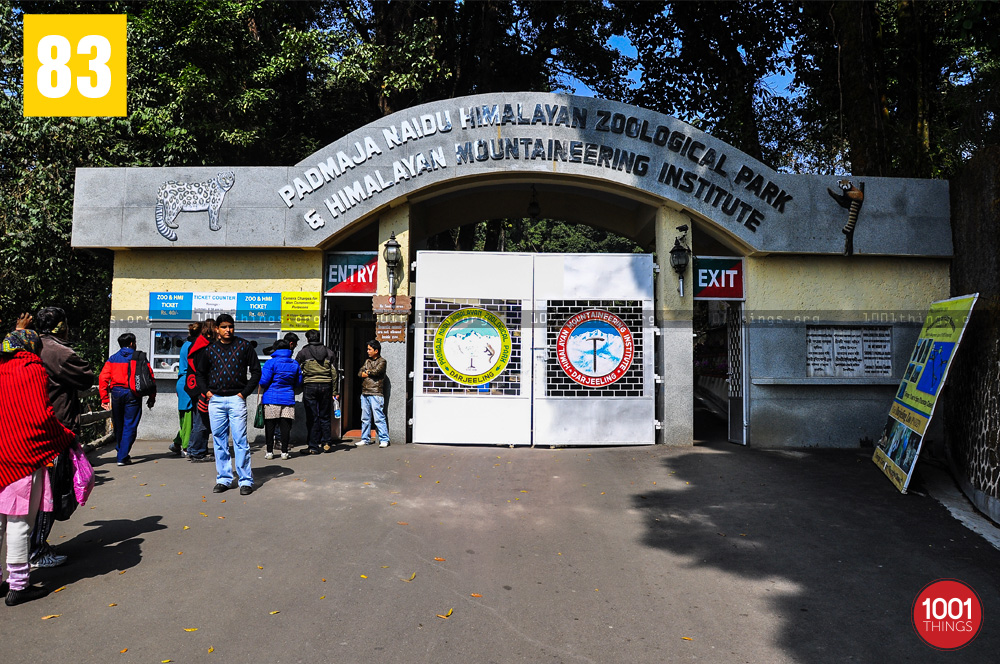 It was a sole idea of Mr Dilip Kumar Dey from Indian Forest Service, for establishing a high altitude zoological park which would specialized in Himalayan flora and fauna. The zoo was established in 14th august 1958 and was named  Padmaja Naidu Himalayan Zoological Park in a place called Birch Hill. It was at first under the department of education, Government of West Bengal used for the purpose to study and conserve the Himalayan fauna.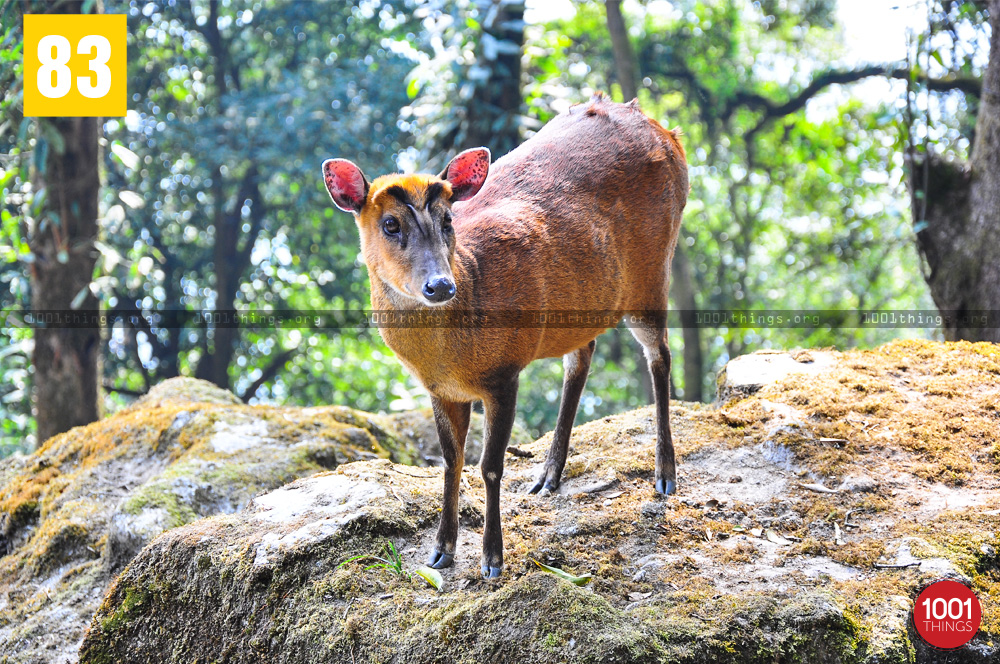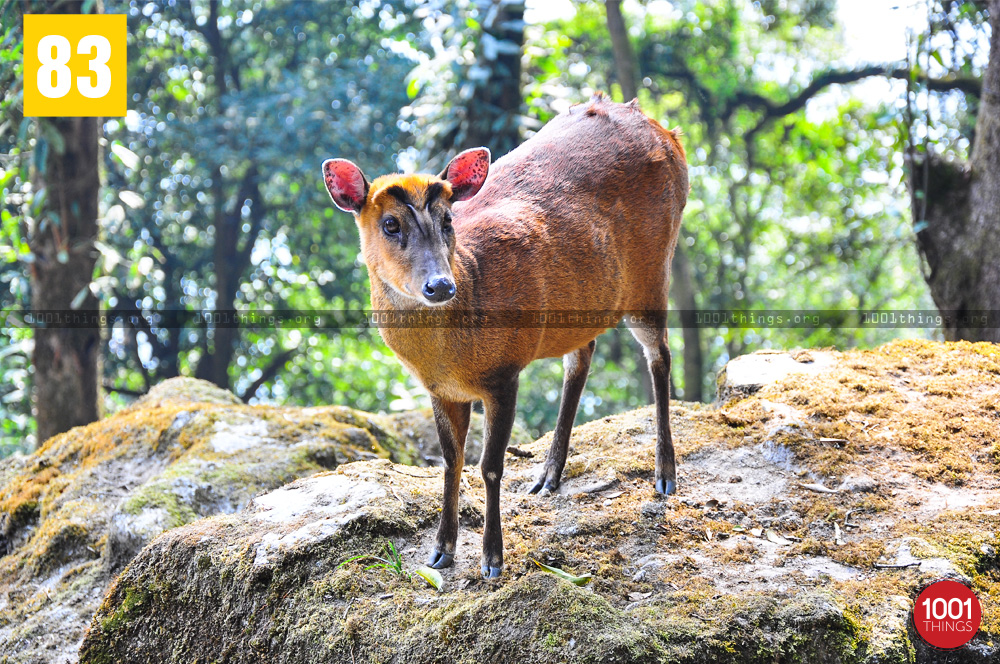 In the year 1960 the zoo became a centre of attraction when a pair of Siberian (Ussuri) tigers were presented to the Government of India by Soviet Premier Nikita Khruschev. Over the years the world's famous conservationists have been attracted by the zoo.The Darjeeling Zoo serves as the central hub for Central Zoo Authority of India's red panda program and is a member of the World Association of Zoos and Aquariums.
The zoo became a registered society in the year 1972 with an agreement that maintenance costs would be _shared by the central and state governments.In the year 1975 the then Prime minister of India Late Smt. Indira Gandhi visited and dedicated the zoo in the name of Lt Smt Padmaja Naidu, once a Governor of West Bengal.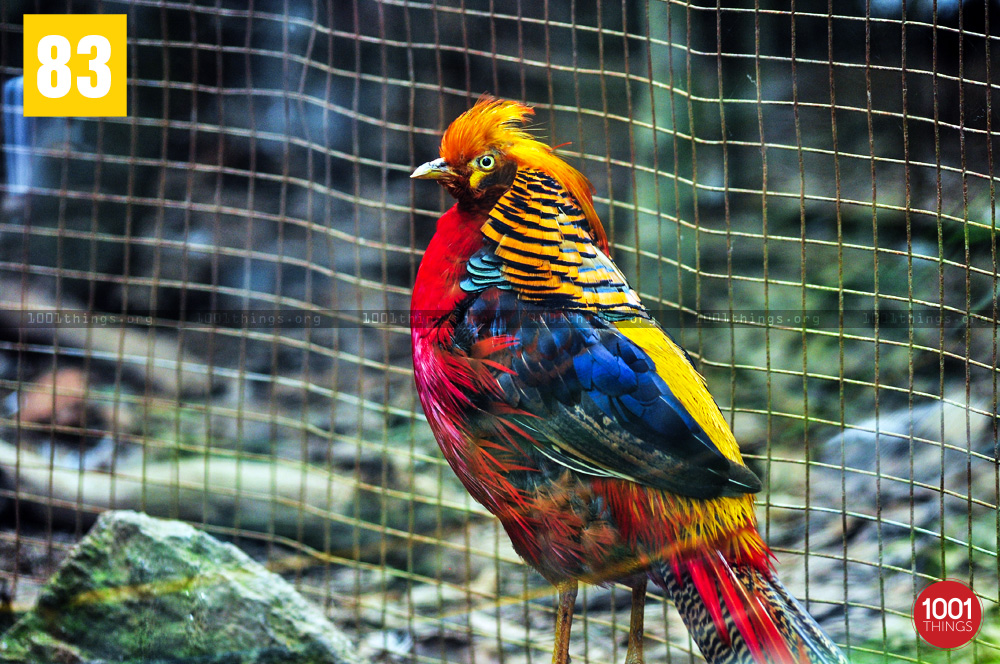 Darjeeling Zoo is now amongst the best zoos in the world. It has become the first zoo in India to receive the prestigious international award "The Earth Heroes" 2014 out of over 300 zoos worldwide. This annual award is given by Royal Bank of Scotland in collaboration with the British Government, for amazing job it has done to conserve Himalayan animals and plantations while specializing in breeding animals that are used to Alpine conditions.