Sabargram is situated between the route between Sandakphu and Phalut. It is 14 Kms from Sandakphu, and Phalut is 7 km from here.
There is only one hut which belongs to the forest department and the trekkers may plan to stay here overnight depending on the availability of the accommodation.
Sabargram itself is a very beautiful place with wide-open grassland and different species of beautiful fir and rhododendron trees, the small colourful thorny bushes add the colour to the landscape.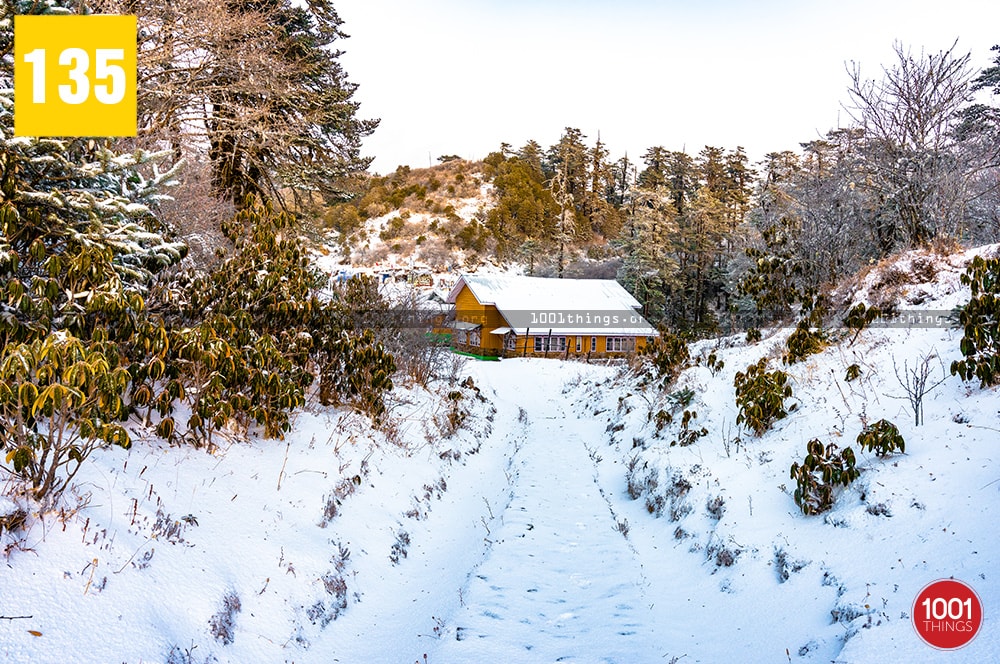 The Panoramic view of the Himalayan range makes this place very special. The visitors are welcomed by the magnificent view of Mount Everest range on the left and the Kanchenjunga on the right.
It is a favourite place for some of the trekkers to set up a tent here. The food has to be carried along, but sometimes it could be arranged by the caretaker of the hut.
There is another hut, 3 Kms downhill in a place called Molley, it is situated in the middle of the forest, perfect for the nature lover to spend a day.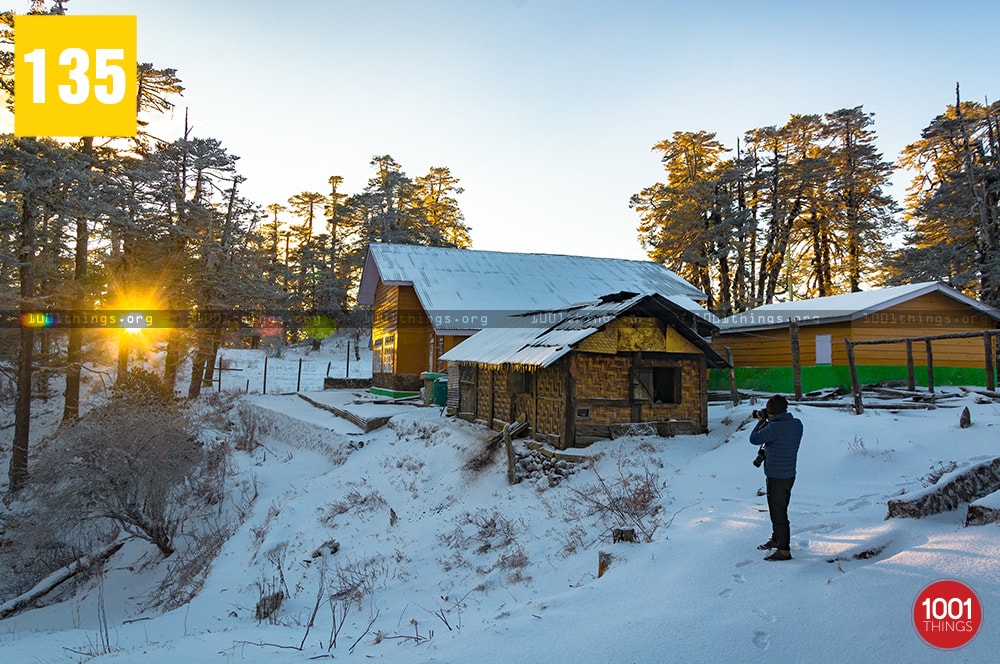 Molley is one of the least visited places in Darjeeling it falls under Singalila National Park, which is located on the Singalila ridge in the Darjeeling district of West Bengal state, India.
There is also a camp of SSB, a paramilitary force, due to its proximity to its border with Nepal. The hut here is very beautiful with several rooms to accommodate the larger number of tourists.
The visitors can, however, try their hands-on cooking to help the caretaker, who is the only person available in the hut.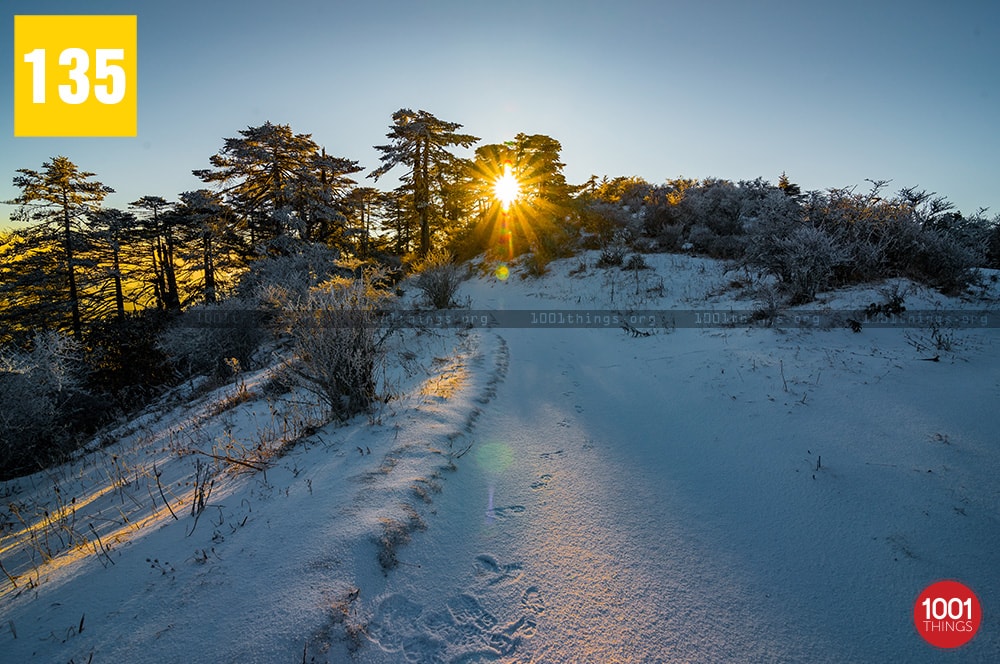 Due to the very favourable location, this area is a home for different species of flora and fauna. It is a paradise for wildlife photographers and nature enthusiasts.
It is inhabited by different species of birds and animals. The park has a number of small mammals including the red panda, leopard cat, barking deer, yellow-throated marten, wild boar, pangolin and pika. Larger mammals include the Himalayan black bear, leopard, clouded leopard, serow and takin.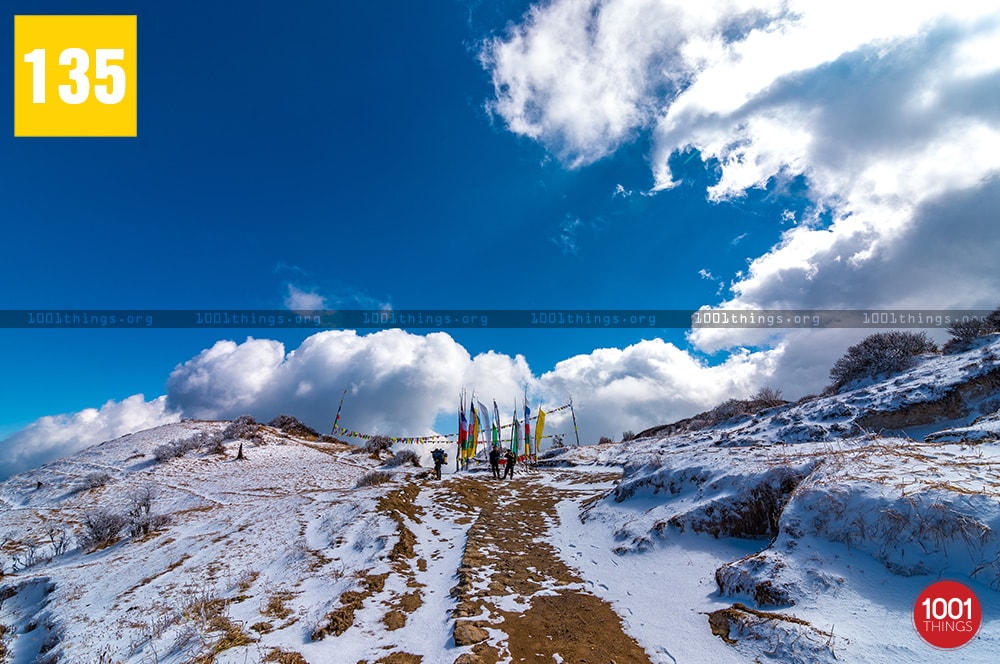 The list of birds includes some rare and exotic species like the scarlet minivet, kalij pheasant, blood pheasant, satyr tragopan, brown and fulvous parrotbills, rufous-vented tit, and Old World babblers like the fire-tailed myzornis and the golden-breasted fulvetta.
The park is also on the flyway of many migratory birds. From Molley one can carry on with his trip to Phalut via Sabargram or can trek down to Gorkhey or Rammam.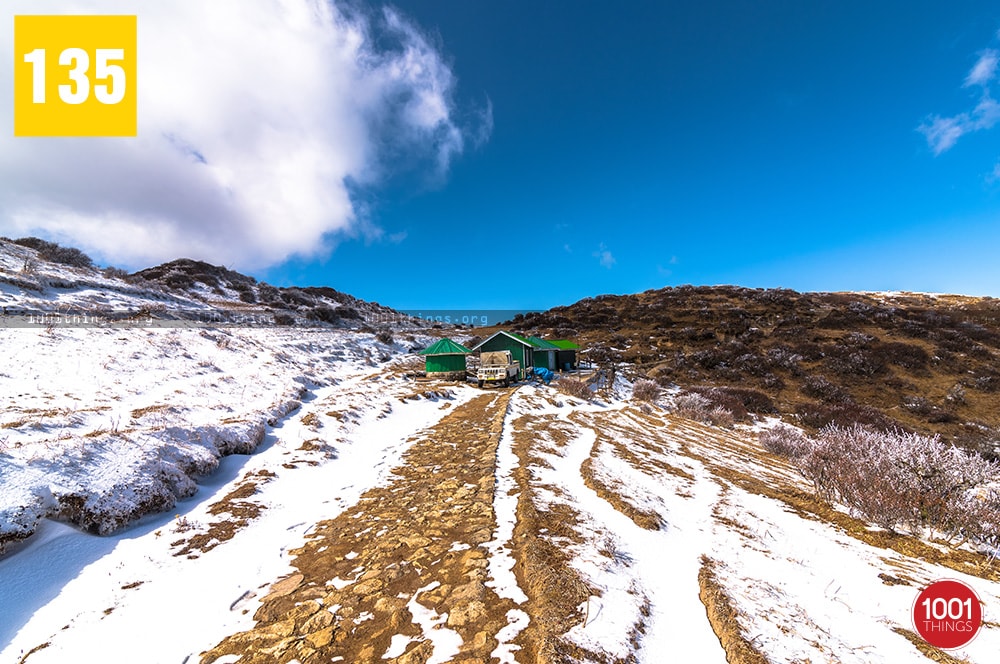 Also read: Sandakphu Trek – The highest point in Darjeeling & West Bengal