Namgyal Institute of Tibetology is a Tibetan culture study institute and museum. The institute is dedicated to the preservation and promotion of Tibetan culture. This is mostly accomplished through research and the promotion of research programmes. Some of the major study projects undertaken here focus on religion, history, language, and art, among other aspects of Tibetan culture. Sikkim is one of the states with a considerable Tibetan population, hence the research centre focuses on Tibetan culture in the state.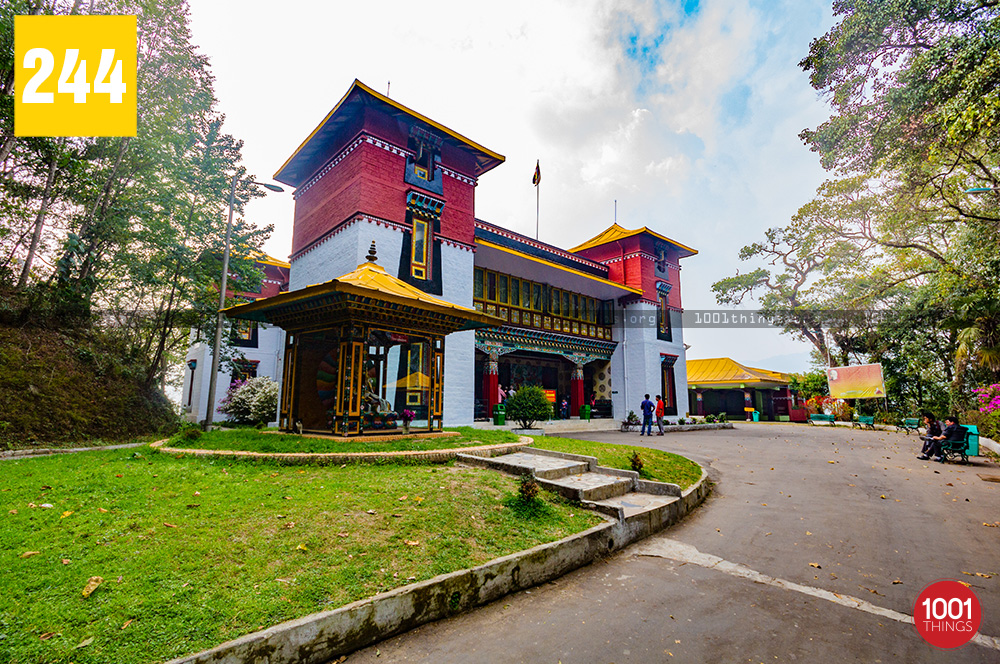 The Namgyal Institute of Tibetology was founded in 1958, one year after His Holiness the 14th Dalai Lama placed the foundation stone in 1957. The institute was originally known as the Sikkim Research Institute of Tibetology, but the King of Sikkim, Sir Tashi Namgyal, later altered it to the Namgyal Research Institute of Tibetology. The current location of the institute was also donated by the then-King of Sikkim, Sir Tashi Namgyal.
The Namgyal Institute of Tibetology is also a fine example of Sikkimese architecture. While the façade of the main building is predominantly white and a shade of red, the interior incorporates all of the hues associated with Buddhism, including blue, red, yellow, green, and white. The building also exhibits exceptional craftsmanship, whether on the façade or the inside. It is a work of art in and of itself, and a wonderful example of Tibetan art. NIT's general infrastructure has undergone significant alteration and extension over the years. A hall, a library, study rooms, studios, and an administrative wing are housed in a freshly constructed building.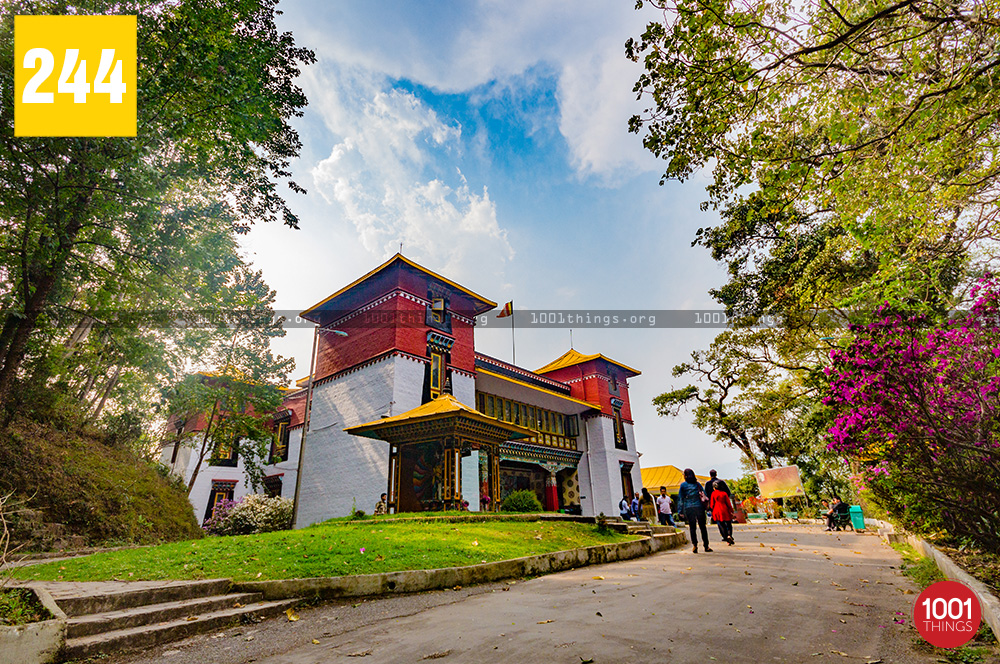 The institute houses a museum of Tibetan iconography and religious art, as well as one of the world's largest collections of Tibetan works outside of Tibet. Since 1964, the institute has also published a number of books and bulletins, one of which being the Bulletin of Tibetology. Mr Tashi Densapa, the NIT's new director, took on the task of expanding the Institute, restructuring its research wing, and opening its doors to international collaboration in the summer of 2002.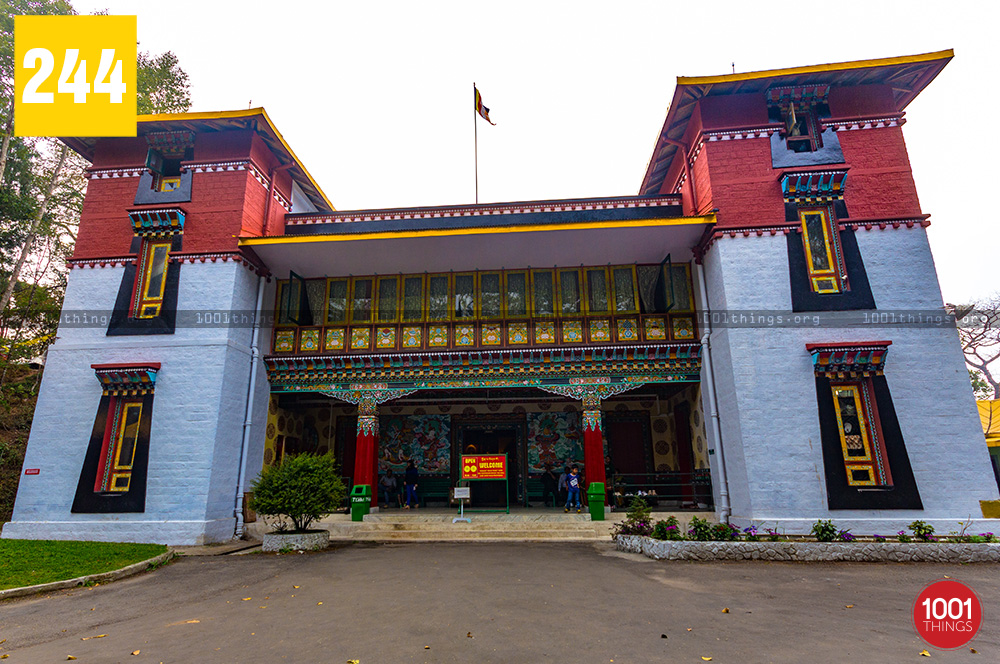 This is accomplished by establishing new research and fellowship programmes, hosting lecture series, seminars, and international conferences, publishing the Bulletin of Tibetology, monographs, and conference proceedings, and collaborating with international scholars. The institute has grown into a thriving research hub in the Eastern Himalayas, fostering Buddhist and Tibetan studies, as well as Sikkim studies. Namgyal Institute of Tibetology has gained notoriety as a must-see destination in Sikkim as a result of its works, beautiful location, architecture, and artefacts on display in the museum. The diverse art and culture on display here is not only fascinating, but also inspiring to art lovers and those who appreciate and enjoy learning about different cultures.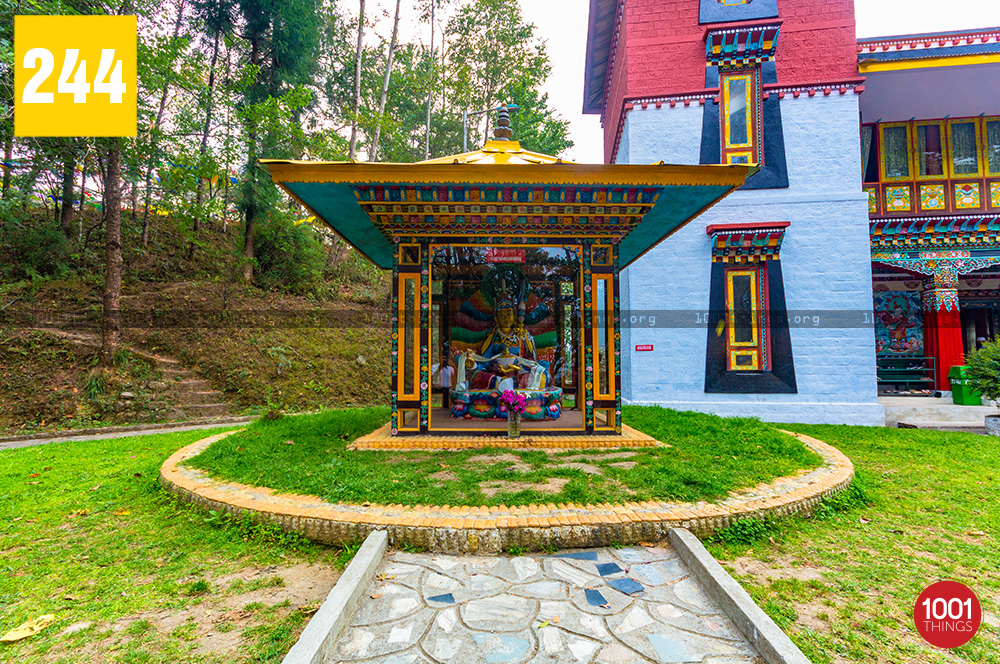 How to Reach Namgyal Institute of Tibetology
Airport: Pakyong Airport is the closest airport to Namgyal Institute of Tibetology, which is around 25 kilometres distant and takes about one and a half hours to drive to. Bagdogra Airport, in the neighbouring state of West Bengal, is around 125 kilometres away. This is one of the area's major airports. If you fly into Bagdogra Airport, you can either take a direct vehicle to Gangtok from the airport or travel to Siliguri and take a vehicle from there.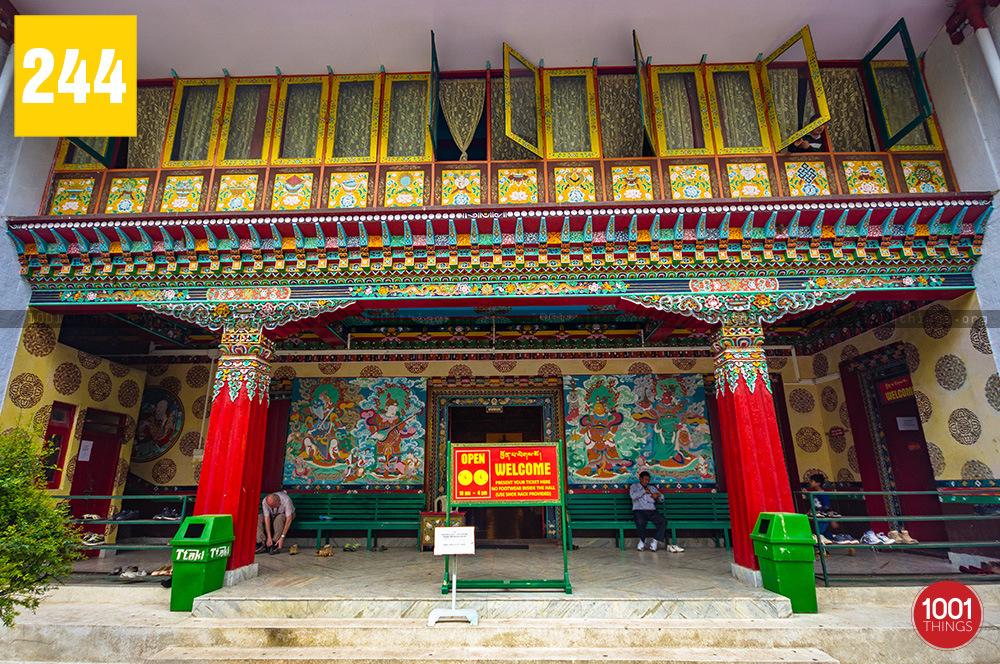 Railway Station: New Jalpaiguri Railway Station, which is around 116 kilometres distant, is the closest airport to Namgyal Institute of Tibetology. You can take a direct bus to Gangtok from NJP train station, which takes about 3 hours.
Places to Visit Near Namgyal Institute of Tibetology
Do Drul Chorten: Do Drul Chorten is just a short walk away from Namgyal institute of Tibetology. The venerable Trulshik Rinpoche, the leader of the Nyingmapa order of Tibetan Buddhism, built the stupa in 1945. This Chorten or Stupa was built to safeguard the Kingdom of Sikkim from attack by neighbouring countries, as well as to satisfy Dud-Zom Rinpoche's intention, which he expressed in 1944. Chorten Lhakhang and Guru Lakhang surround it, with two colossal statues of Guru Padmasambhava. Kyabje Dodrupchen rinpoche, the most prominent Nyingmapa Lamas in the world, has his seat here. The site is mostly packed with visitors who have come to spin prayer wheels and pay respects.
Gangtok Ropeway: The institute is also only a short distance from the Gangtok Ropeway. The Gangtok Ropeway is one of the city's most popular tourist attractions. It was built in 2003 and is a 935-meter long bi-cable Jig-back Passenger Aerial Ropeway. The Sikkim Legislative Assembly connects Deorali Bazar and Tashiling Secretariat via this ropeway. The journey can be started at any of the route's three terminal stops. Guests may get a panoramic view of the entire city of Gangtok while riding this ropeway. The picturesque surroundings, the gushing Teesta River, and the snow-capped mountains can all be seen from above.
MG Marg: MG Marg is known as Gangtok's spirit and a shopper's paradise because it is lined with shops of all kinds. It is only around a 10-minute drive from the institute, which is about 2 kilometres distant. There isn't a type of shop you won't find here, from clothing to handlooms, handicrafts, electronics, and odd items. In addition, the area is densely packed with various restaurants and eating establishments. The existence of a China Bazaar adds to the market's appeal by providing decorations and inexpensive, fancy items. There is something for everyone, which adds to the location's excitement, beauty, and charm, as well as the thrill, beauty, and charm of the place.
Directorate of Handicrafts and Handlooms: It's also a short drive from Namgyal Institute of Tibetology, a must-see destination with an authentic warehouse of traditional handicrafts and handlooms, including hand-woven carpets, blankets, shawls, thangka paintings, choktse (hand-carved foldable tables), hand-painted masks and dolls, as well as wooden dolls, dappled applique works, batiks, lamp-stands, shade, bamboo-craft, and This is a fantastic area to go shopping if you enjoy collecting handicrafts and handlooms.
Flower Exhibition Centre: The centre has a medium-sized tropical greenhouse with orchids, Anthuriums, and Liliums among the exotic plants on display. Some visitors come here only to gaze at the flowers for hours. In the centre of the park is a little artificial water pond with a short bridge that spans it. Sikkim is home to a wide variety of floral plants that are often transported around the globe. Sikkim's floral legacy includes poppies, Gentians, and Primulas, but orchids and rhododendrons are great gems.