Unmatched Luxury: Experience 5-Star Comfort and Service at Courtyard by Marriott
When it comes to luxury hotels, the name Marriott is well-known. It is most recognized for its flagship hotel brand, J.W. Marriott, which is named after the Marriott Corporation's founder John Willard Marriott, Sr.. Marriott International's Courtyard by Marriott is another well-known hotel brand. The brand was established in 1983 with a mid-priced target market of business travelers and travelling families. Despite being mid-priced, the hotel provides 5-star services and amenities.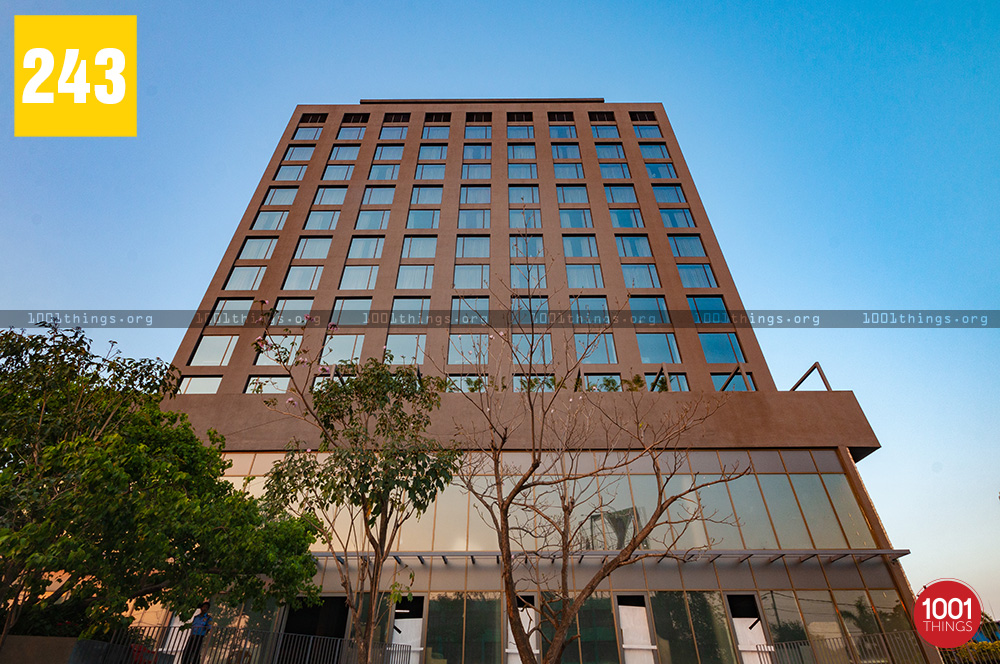 The first property of Marriot in North-Bengal
However, following J.W. Marriott Kolkata, Courtyard by Marriott is the second Marriott property in West Bengal. Because of its location, the Courtyard by Marriott in Siliguri stands out among its peers across the country. The property is in a fantastic location, with Siliguri serving as a gateway to the Darjeeling and Sikkim highlands, as well as the North East and Bhutan.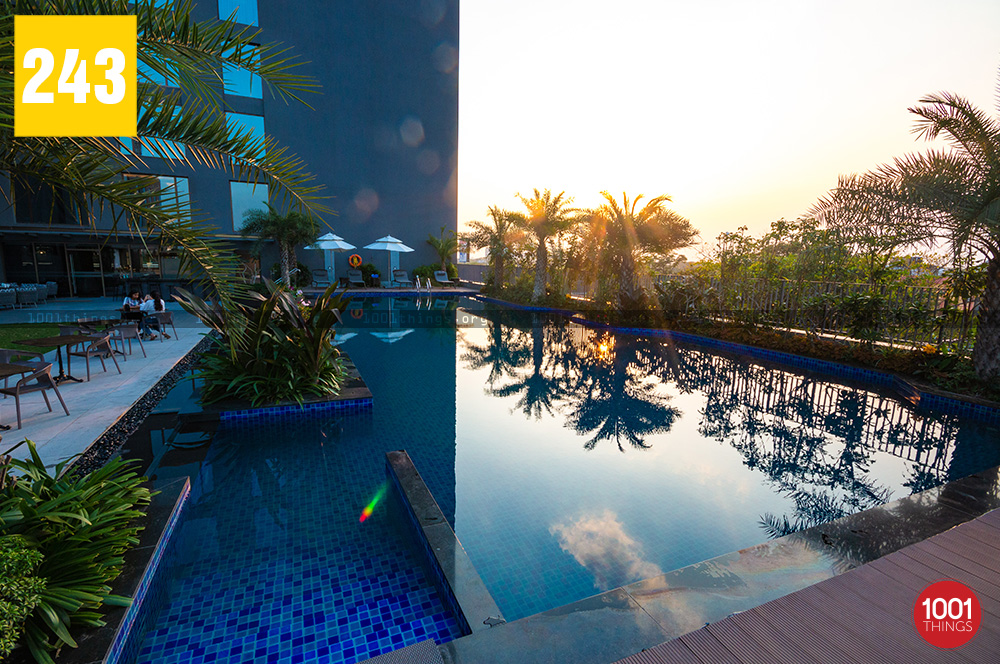 Unparalleled Modernity: Experience Cutting-Edge Architecture and Luxurious Amenities
The structure itself is a modern architectural trailblazer in a city that is rapidly embracing more modern design. The hotel offers 91 rooms with all of the promised amenities. This offers, among other things, sophisticated meeting and conference rooms, a range of dining options, an outdoor swimming pool, and a fitness facility.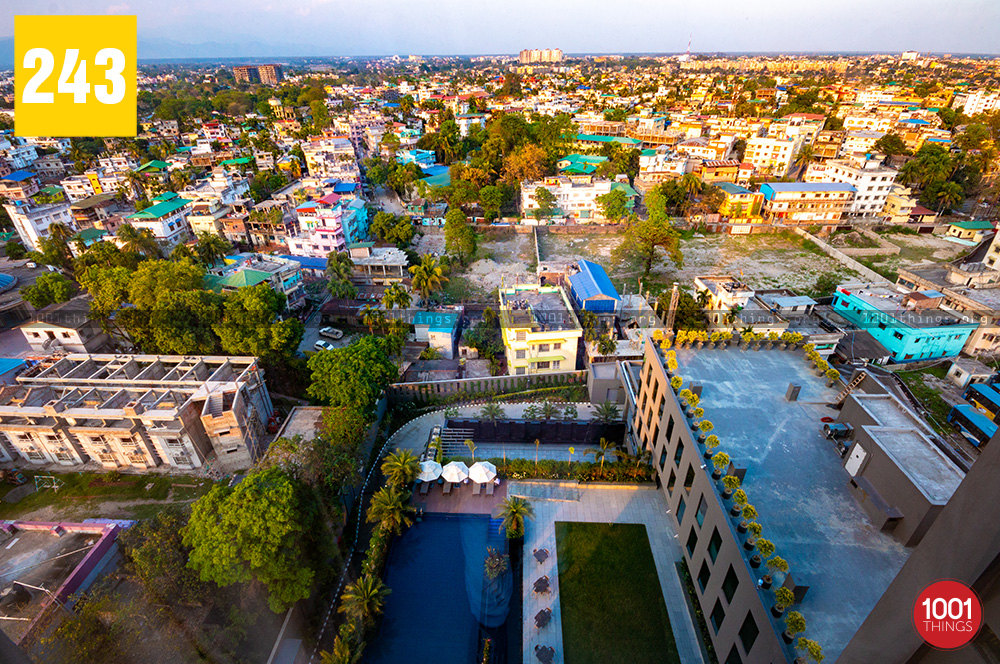 If we were to be specific about facilities provided inside the rooms, each room has a smart box and docking station with a 2.6-inch LCD display, dual USB chargers, universal Bluetooth speakers with FM radio, and a single alarm clock with the ability to wake guests up to music. There is free WIFI, free wired Internet, and 24-hour room service in all 91 soundproofed rooms. Refrigerators and coffee makers are provided as conveniences, and thoughtful details such as pillow menus and bathrobes will be appreciated by guests.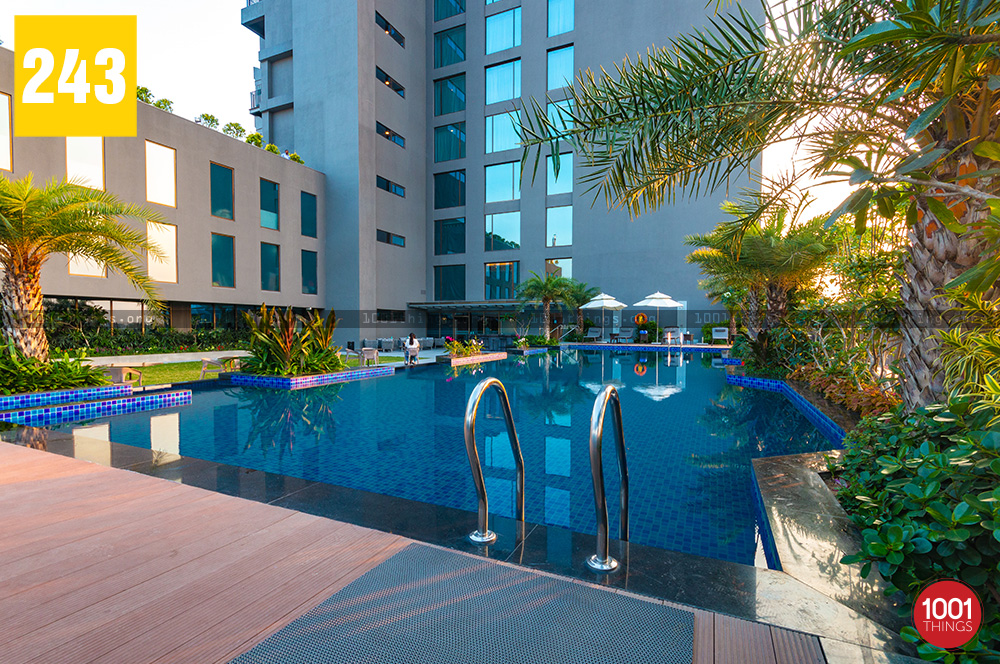 Gourmet Delights: Indulge in Exquisite Culinary Experiences at Courtyard by Marriott Siliguri.
The iconic Siliguri Kitchen is an all-day diner, while K'bar serves authentic local Indian and Western cuisine in both buffet and a-la carte formats. Courtyard by Marriott Siliguri provides the quality of a restaurant-dining experience in the comfort of their accommodations. In fact the restaurant here has become a hit in just two years of its inception.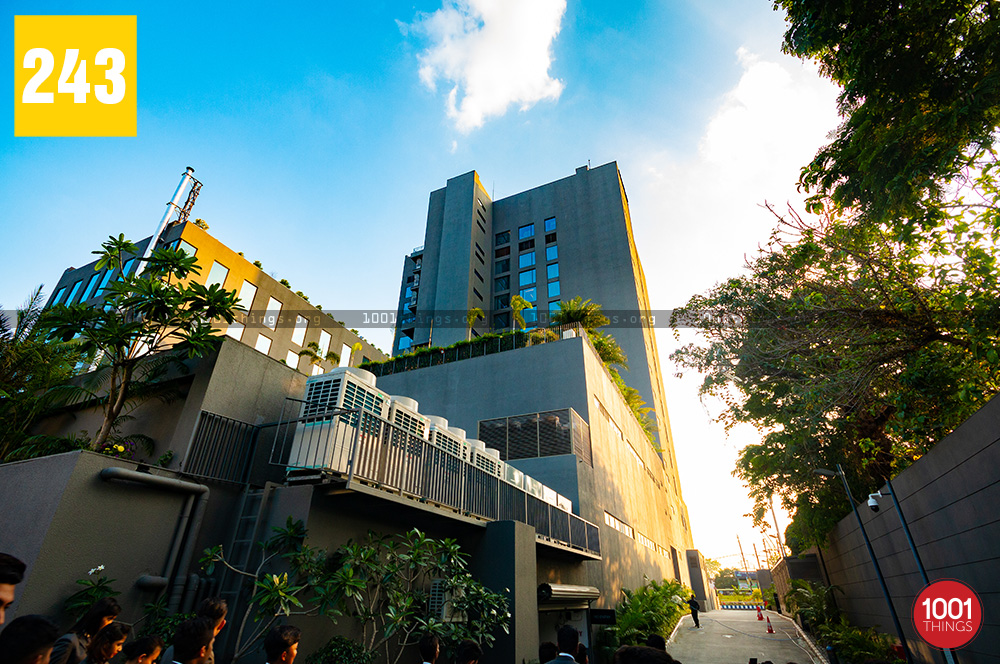 Centrally located, convenient access to all popular spots.
Courtyard by Marriott Siliguri is in a great location because it is central to all of the city's hot and happening spots, including retail malls. This features major shopping malls such as City Centre, Cosmos Mall, and Vega circle. Popular marketplaces in Siliguri, such as Bidhan Market and Hong Kong Market, are located nearby.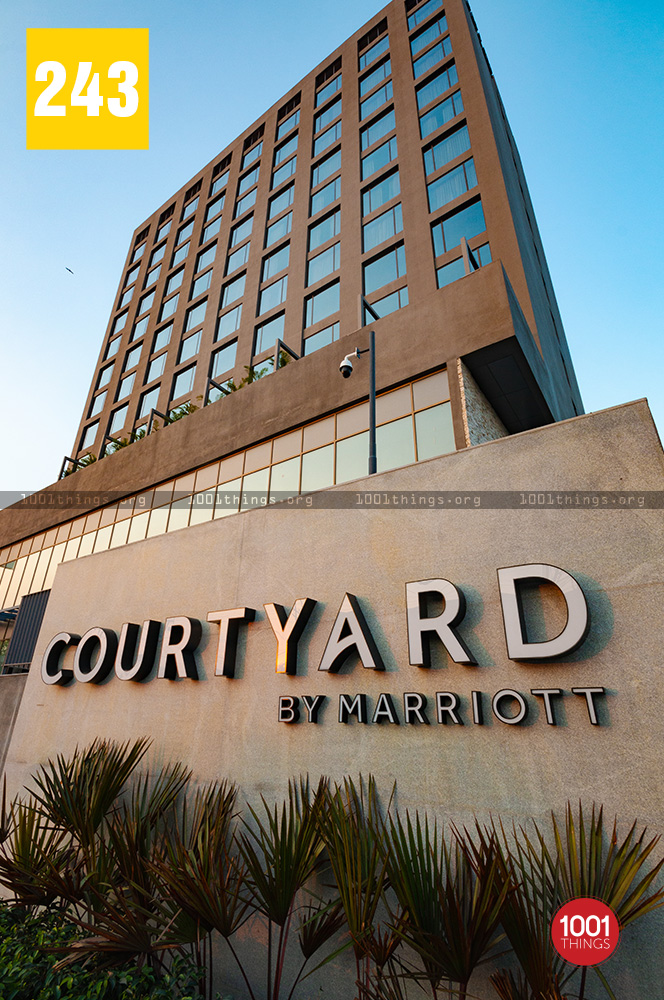 The city's nightlife is also just around the corner. Aside from that, if you're feeling adventurous, a day excursion to Kurseong and other tourist attractions are nearby. The site is also only 2 kilometers from Savin Kingdom, an entertainment park, and 4 kilometers from the North Bengal Science Centre.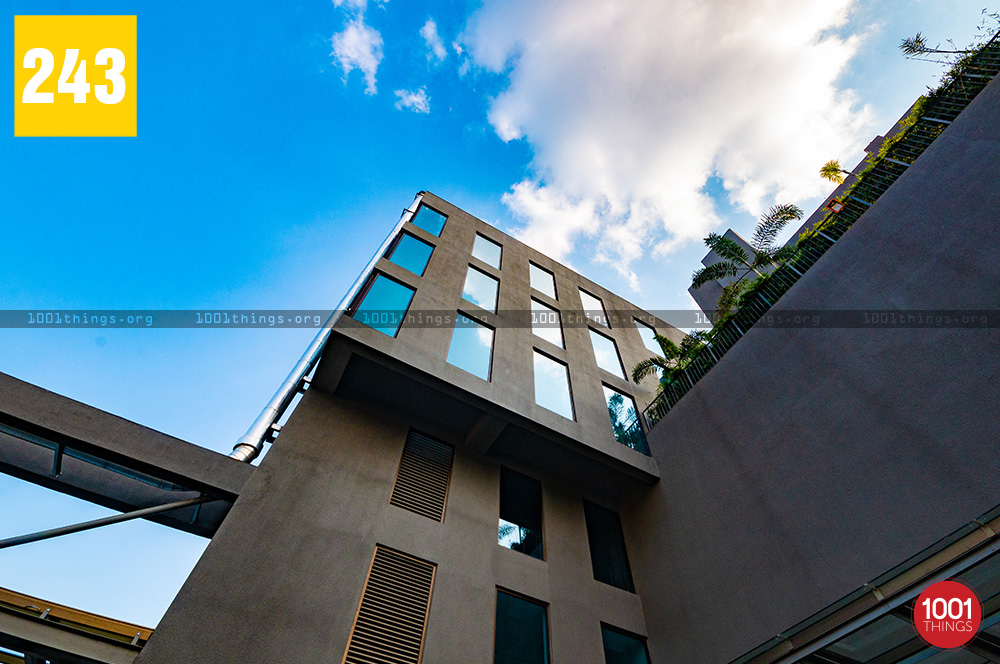 Staycations have been a popular theme among families and the young since the establishment of the property in Siliguri and the pandemic. They spend the weekend enjoying the 5-star amenities and simulating a vacation when they can't afford a genuine getaway owing to a global pandemic.
How to reach there.
Airport:

The Courtyard by Marriott Siliguri is only 14 kilometers from Bagdogra Airport, the nearest airport to the hotel.

Railway Station:

Siliguri Junction, which is 900m distant, is the nearest train station to Courtyard by Marriott Siliguri.

---
Places to Visit Near Courtyard by Marriott Siliguri
Savin Kingdom in Siliguri is about 2 kilometers away and is highly renowned for its castle-themed amusement park, water park, and kid-friendly atmosphere. The Water Park, located on the banks of the picturesque Mahananda River in Siliguri, is the place to be when the city's searing summer heat takes over. There are numerous attractions in the water park portion for you to enjoy. The dry area of this park features exhilarating amusement rides and swings for both kids and adults.  The like rides inclue Merry go rounds, Breakdance, Paratrooper, Savin Formula One, Kiddy Columbus, and others. 
Cosmos Mall, Siliguri's inaugural shopping center, situated 5 kilometers away, boasts 75+ retail businesses, offering diverse lifestyle stores and amenities like restaurants, hypermarkets, and gyms.
 Located approximately 4 kilometers away Vega Circle Mall captures its own position for its unique retail experiences.Formerly Orbit Mall, now transformed into the splendid Vega Circle Mall, gaining fame as a leading Siliguri shopping destination since 2016. It is conveniently located on National Highway 10, Sevoke Road, Siliguri. Vega Circle Mall has a wide selection of national and international brands to choose from. It is a shoppers' paradise for individuals of all ages. 
Bengal Safari was founded to demonstrate West Bengal's faunal diversity without requiring visitors to explore the entire state. It is North Bengal's inaugural animal safari park, established in 2016, aimed to boost regional tourism and wildlife conservation. It is located in the forested area of Mahananda Wildlife Sanctuary, about 8 kilometers from Siliguri town. 
Matigara Hat:
The Matigara Hat in Siliguri's outskirts is a popular market, with people coming from Darjeeling Hills, Sikkim, and even the far-flung Nepal Terai to buy supplies, garments, and other items. It is one of the region's oldest weekly hats, especially noted for handcrafted handicrafts and local produce. The headgear serves people from all walks of life, buying daily necessities in and around Matigara.
The City Centre is approximately 2 kilometers from the Courtyard by Marriott and is conveniently located on National Highway 31, Siliguri's lifeline. The property is located in the township of Uttorayon. It has become one of the most popular tourist spots in the entire region. Ultimate shopping complex with acclaimed brands under one roof, creating a unique shopping experience, nationally and internationally.
Science city Siliguri, located only 2.5 kilometers away, is a walk through the natural splendor of North Bengal's forests. The science city enchants you from the moment you enter. Gokul and hazel trees, Kamini shrubs' length, tranquil nature, guide to puzzling realm; North Bengal Science City fosters curiosity.
The Rohini Road, known for its cleanliness, width, and excellent maintenance, has become the most convenient route to Darjeeling and Kurseong. People flock to this road, not only for its high quality but also for the captivating scenery it offers. Along the way, there are various shops catering to travelers who wish to take a quick snack break. Breathtaking vistas tempt pausing for camera captures; serpentine road with curves adds allure, but can be treacherous. For those fortunate enough, spotting wild elephants in the lower reaches of the road is a possibility.