Rishyap which is also sometimes spelled as Rishop is a small village in Kalimpong District. It is one of the lesser known tourist destinations in Kalimpong located just 28 Kms from Kalimpong town. The name of this village bears many legends and myths linked with it but the widely known origin of the name is from the merge of two Tibetan words Ri and Shop, Ri meaning mountain peak and Shop translating to age-old trees. All in all, Rishop is what is in its name. Home to marvelous himalayan trees with a view of an exquisite mountain range.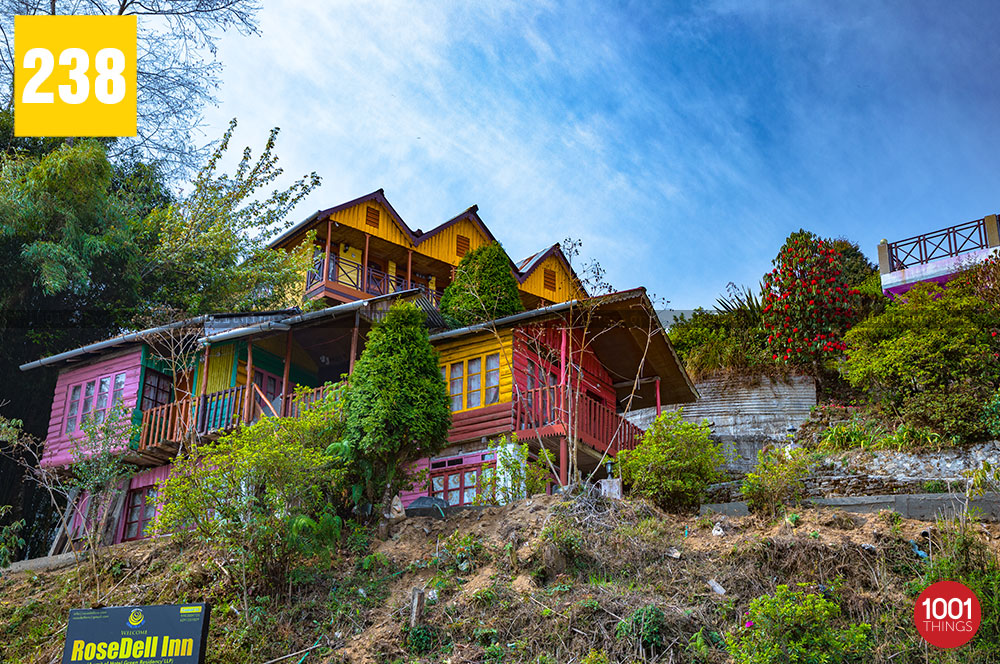 The development of the place to promote as a tourist destination started back in the late 90s but it still remains quite raw. The place only speaks nature from every nook and cranny. Flora and fauna sing through the forests in and around the village. Some commonly found trees here are Pine, Fir and Birch, along with a variety of Rhododendron and Orchids. In addition to this the unobstructed views of the Kanchenjunga is what Rishyap is famed for. The whole Kanchenjung mountain range looks directly at this village. On a clear sunny day you can even spot other peaks like Sinoulchu, Pandim, Simvo, Narsingh, Kabru, Kharg, Rathung, Kokthang and Talung apart from Mount Kanchenjunga.
Rishyap sits at an elevation of 8,500 ft. which is what aids to the views the place has to offer. Apart from the views of the mountain range, this village also looks directly at various hills as far as the eye can see. The hills of the neighbouring state of Sikkim make quite a sight. The capital of Sikkim, Gangtok is clearly visible from here but the real beauty comes out in the night with Gangtok all sparkled up in lights. It is among one of the many places in Kalimpong which is only adorned with natural beauty. Anyone looking to treat themselves to a getaway in nature's lap, Rishyap is definitely one of the places to be at.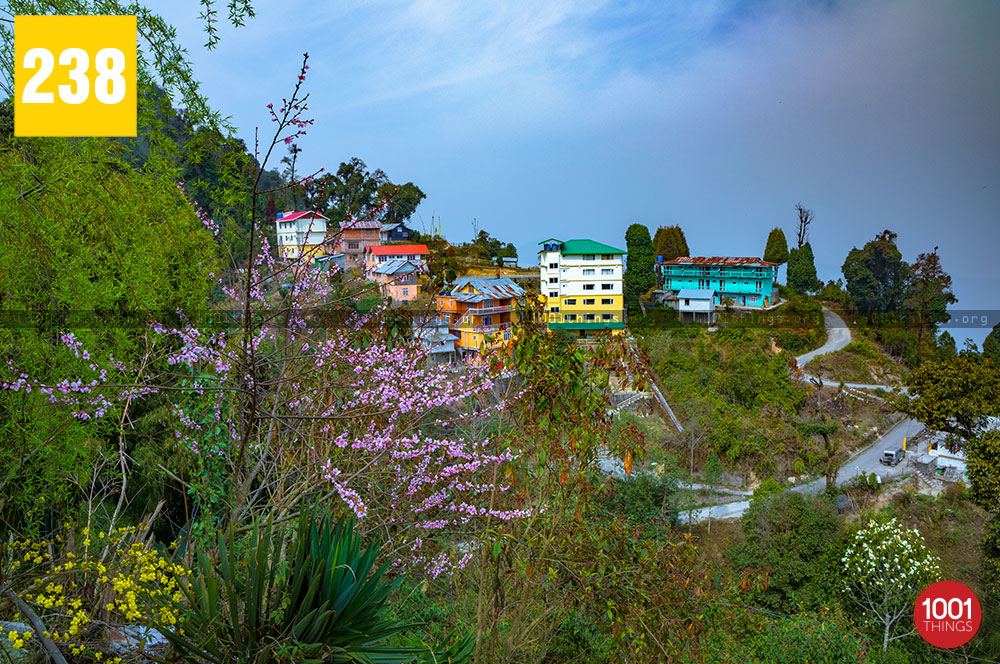 Rishyap Climate
Summer in Rishyap starts from March to May and the temperature during this period can go upto 22 °C and drop to 8 °C. From November to February the temperature pretty much remains below 8 °C.

How to Reach Rishyap
Airport: The nearest airport to Rishyap is Bagdogra Airport.
Railway Station; The nearest railway station to Rishyap is New Jalpaiguri Railway station.
Both the airport and the railway station is at a distance of around 10 Km from Siliguri which is the gateway to the hills. Journey from Siliguri to Rishyap takes about 3 and a half hours via road.

Places To Visit Near Rishop
Tiffindara: Situated around 1.5 Kms from Rishop it is a viewpoint mostly famous for witnessing the golden hours. It is a nice uphill trek through a forest from Rishyap village, calling for a serene time among nature.
Kolakham: The entry point to the famous Neora Valley National Park, Kolakham is just 4 Kms away from Rishyap. Famous for its simplicity and rich flora and fauna, definitely a place to check out when in Rishop.
Changey Waterfalls: Just around 4.5 km away from Rishop village you will find this pristine fall. It is a hit among nature lovers and bird watchers.
Lava: One of the most famed attractions in Kalimpong is Lava, which is only 11 Km away from Rishop. It calls for a visit when you are in Rishop Village.
Lolegaon: Famed for its canopy walk, Lolegaon also sits just around 12 Km from Rishop.