Changey Waterfalls Kalimpong – When planning a trip to Darjeeling-Kalimpong don't forget to add Changey falls to your itinerary. Changey is one of the most touristic places in North Bengal. Located just 14 Kilometers away from Lava, this is a serene hideaway surrounded by greenery. Falling from a height of 400ft it is said that the waterfall goes through two prior stages, locally known as Tiffin Dara and Ghanti Dara.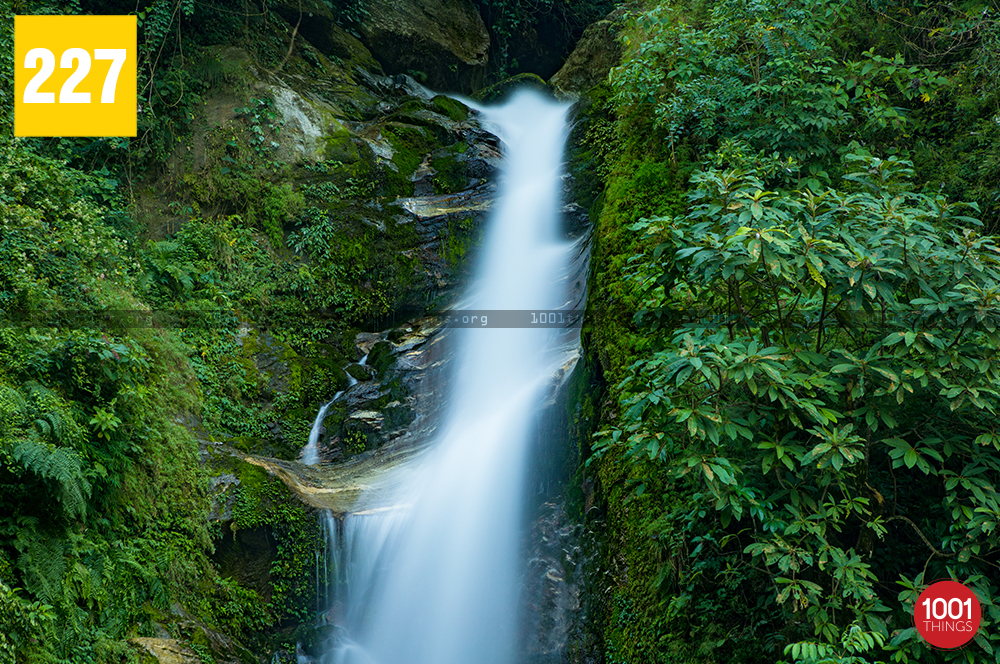 Any travel enthusiast would fall in love with the ambience created here which is the kind that you read in books. Despite the sound created by the splash of water, ample tranquility exists, and it becomes even more enjoyable with the lush green flora and fauna surrounding it. The water that comes down submerges into the greenery.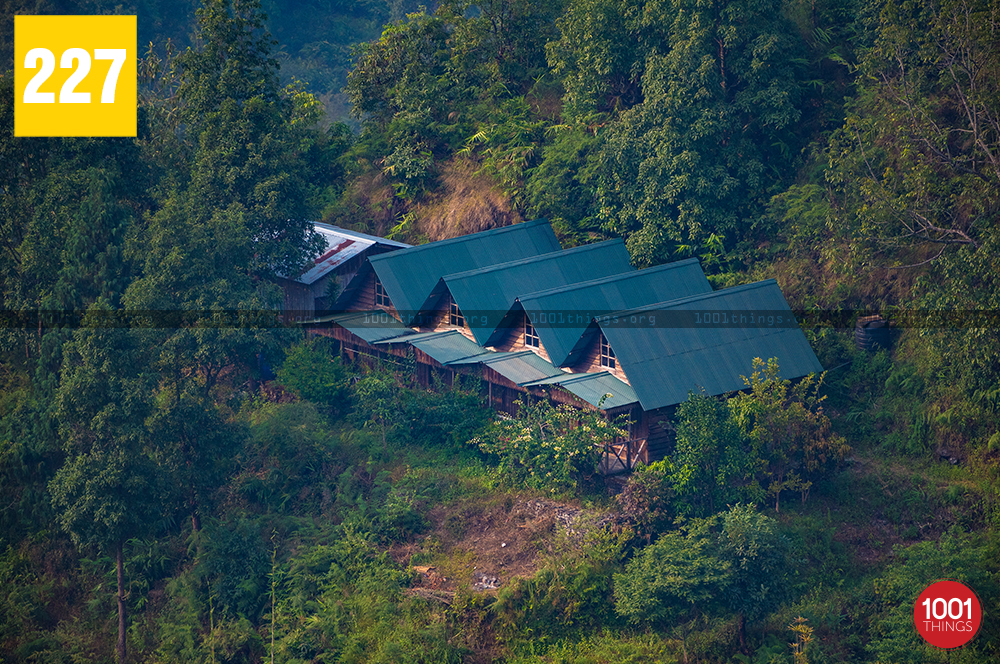 How do I get to Changey Waterfalls Kalimpong?
If you're planning to visit changey falls the nearest airport is Bagdogra and the nearest railway station is NJP which are located near Siliguri.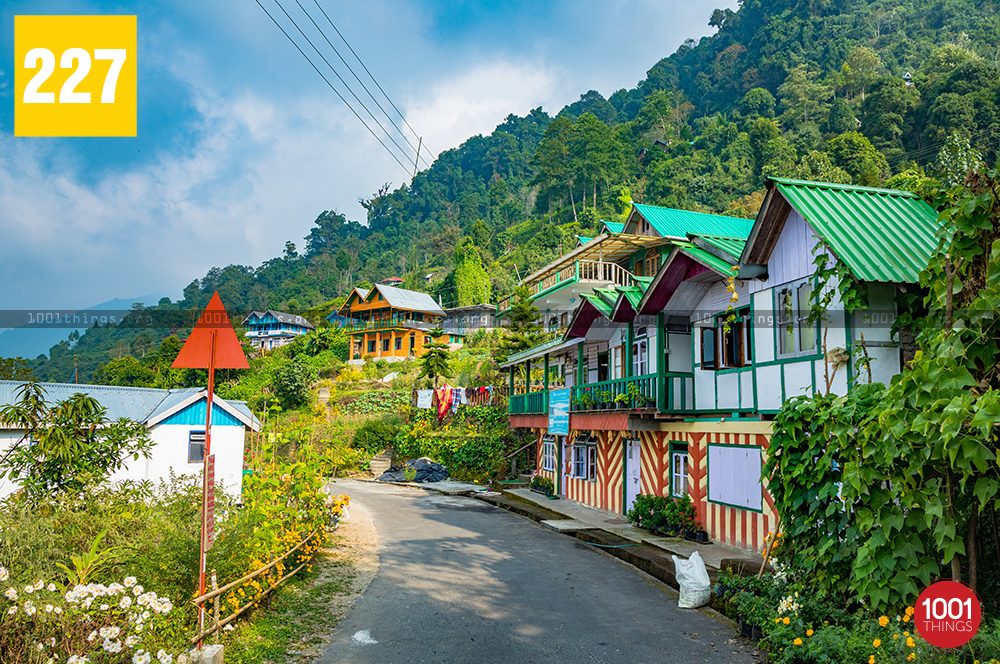 How do I get to Changey Falls from Siliguri?
From Siliguri you need to further cover the distance of 111.3 km via road which takes almost 3 and a half hours. After reaching lava it takes another hour of drive to reach Changey Falls. This hour-long drive can become quite adventurous as the road is not that well maintained, so there will be quite a lot of ups and downs. This trip also includes a walk of less than a kilometer as vehicles are only reachable to a certain point.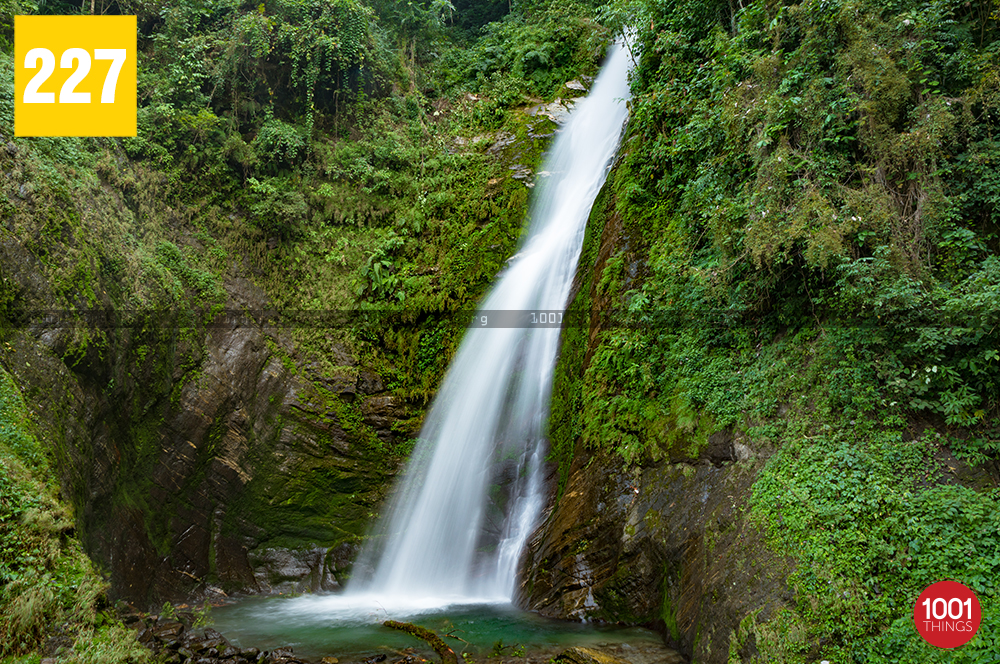 Details About Changey Falls Climate & Weather
The Waterfall is at the elevation of around 2200 m which makes the climate here pretty chill. Temperature goes up to maximum 30 Degree Celsius in Summer and drops to almost zero during the winter season. The area is rich in flora and fauna, vegetation is mainly Tropical Deciduous along with a lot of wet alpines. As far as fauna is concerned, Birds are a main attraction. People come to enjoy bird watching along with many other things. Some of the birds found here are White Capped Water Redstart, Verditer Flycatcher, Niltava, Blue-Fronted Redstart, Grey Treepie, Indian Robin, Blue Whistling Thrush, Brown Dipper.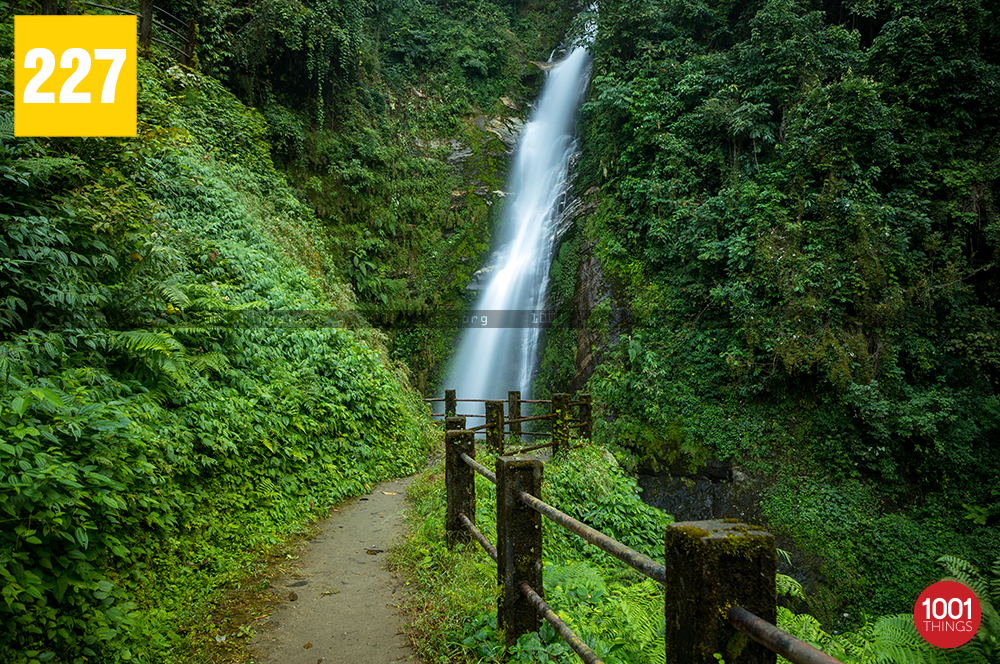 Best Time to Visit Changey Falls
Its shimmering beauty is borne by the waterfall throughout the year, but the visiting season depends on the fact that the road to Changey Falls is not well maintained. Monsoon mainly from June-September is not a good season to visit. Heavy rainfall results in landslides making the road worse.
On open days the timings to visit Changey Falls is from 6 AM to 5 PM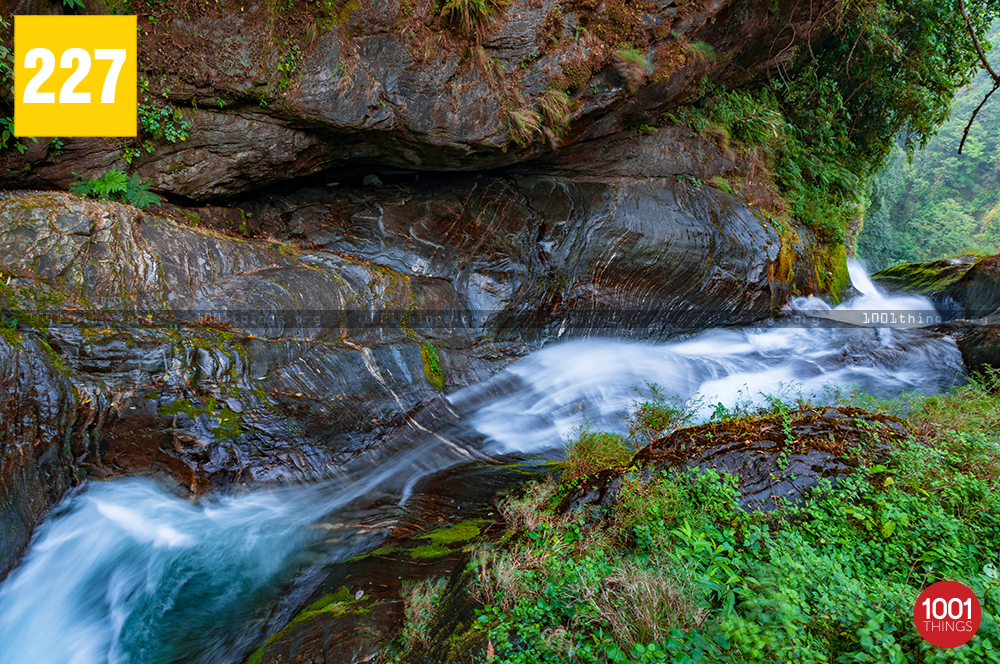 Hotels and Accommodation near Changey Falls
Staying near Changey Falls is not a problem as there are a number of hotels, resorts and homestays near this area. As Changey Falls, Kolakham and Neora Valley are around Lava , finding accommodation becomes easy. Some of the known places to stay are Changey Falls Resort, Kolakham Hotel Paradise Lake View, Neora Valley and Jungle Camp.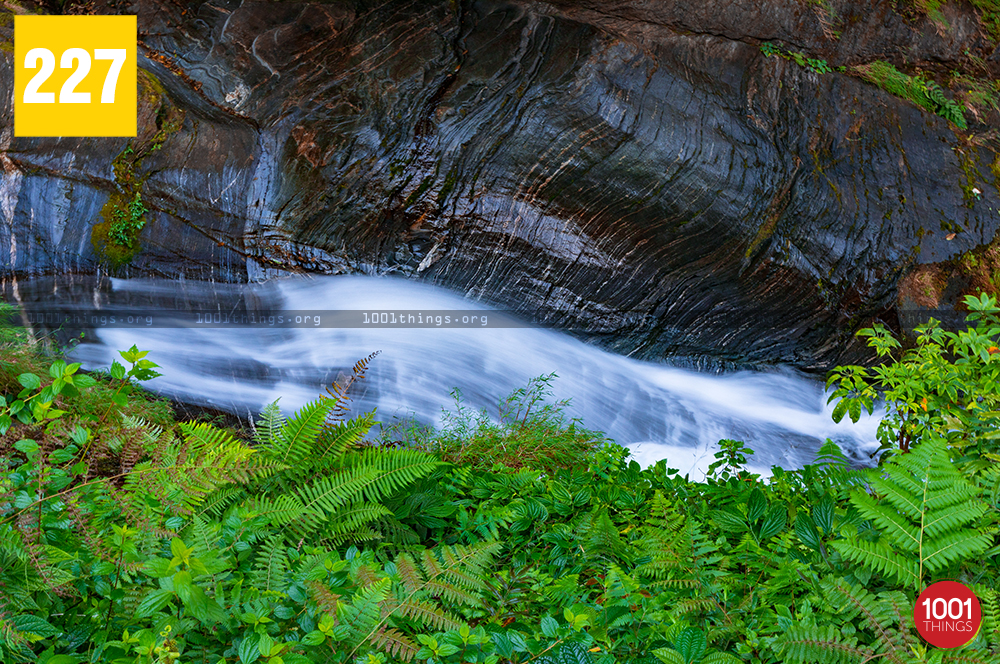 ---
Major Attraction In Kalimpong