Places to Visit in Gangtok
When it comes to visiting India, Sikkim is undoubtedly every traveler's fantasy. The state is well-known for its abundant natural beauty, clean atmosphere, and kind people. Sikkim gives a pleasant reprieve from the hot summer sun and torrential monsoon rains that afflict India's vast plains and cities. This small mountainous state, ensconced in the gorgeous Himalayas, is a must-see destination for curious travelers and tranquility seekers. When people think of Sikkim, they immediately think of Gangtok. Gangtok, the state's capital and largest city, is known as India's cleanest, spit-free, non-smoking zone and the world's first organic state.
This isn't all, though! When it comes to quenching a traveler's thirst, Sikkim's capital city has a lot to offer. Natural wonders such as lakes, hills, and waterfalls, as well as man-made wonders such as monasteries, parks, and other recreational centres, contribute to the state's beauty. All of these things together signify traditional and cultural beauty while also emphasising natural beauty. Though the charms of Gangtok and the sites to visit in and around Gangtok are numerous, we have narrowed it down to the top 10 places to visit in Gangtok, which include both well-known tourist destinations and lesser-known yet must-see destinations.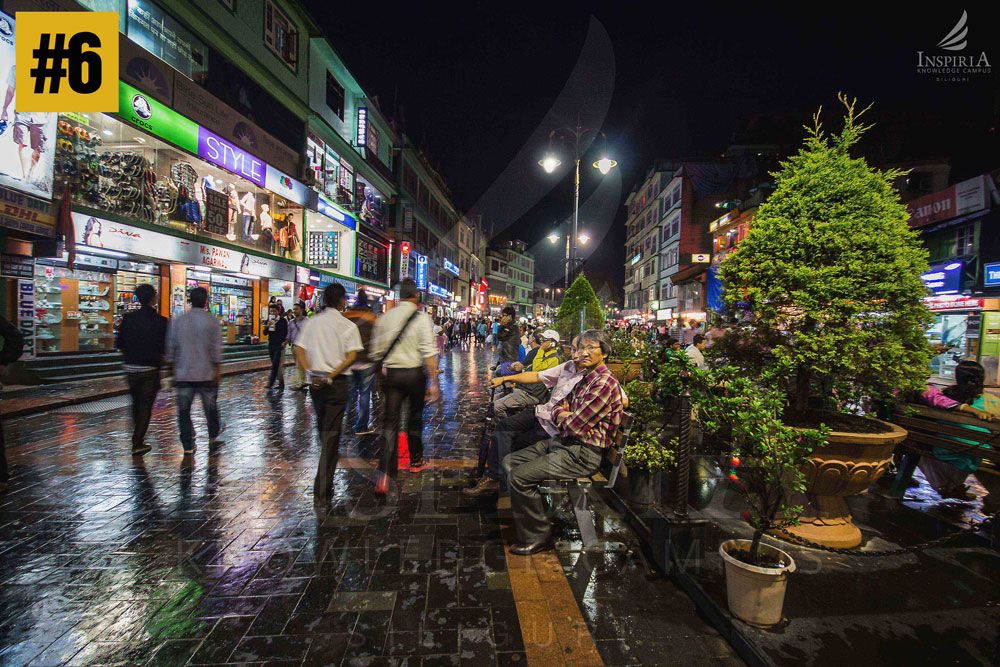 Gangtok's (MG Marg) which stands for Mahatma Gandhi Marg is one of the city's most popular tourist attractions. It's a half-kilometer-long market whose name is derived from the presence of a Mahatma Gandhi statue. MG Marg is considered the soul of Gangtok and is also a shopper's paradise because it is filled with shops of every kind. From clothing to handlooms, handicrafts, electronics to miscellaneous stuff there isn't a kind of shop you wouldn't find here. In addition to that the place is also filled with restaurants and eating joints of all kinds. With decorations and cheap, fancy things, the presence of a China Bazaar adds to the market's attractiveness. There is something for everyone, which adds to the place's thrill, beauty, and charm as well as which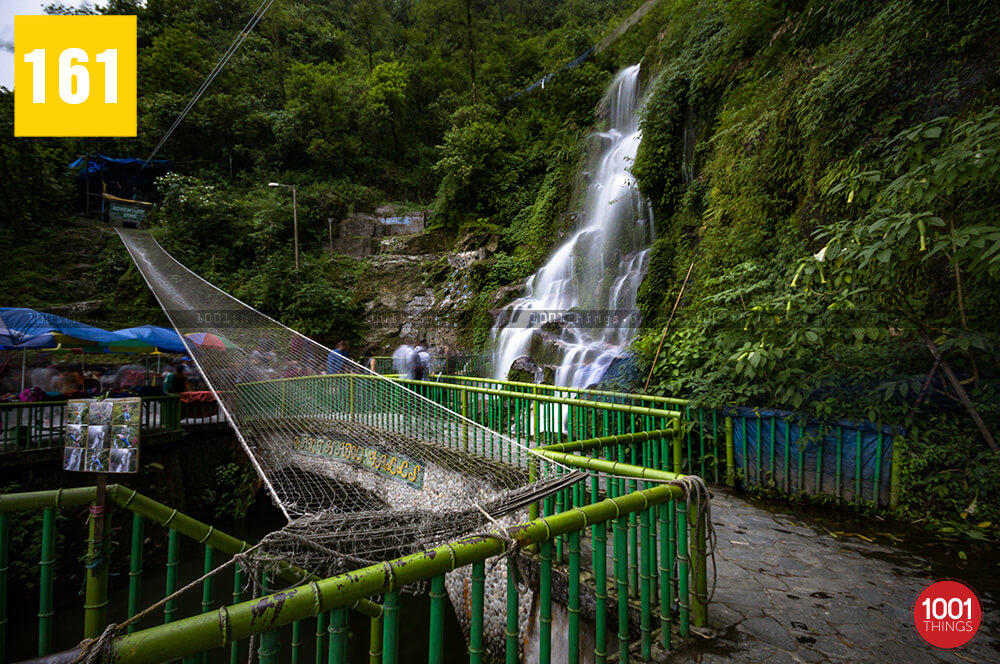 Bakthang Waterfalls is a pristine and magnificent waterfall located 3 kilometres from the main Gangtok town on the way to Tashi View Point. The great width of this moderately large waterfall, which originates from Ratey Chu, draws attention. The Bakthang Waterfall, which cascades across a lush green landscape in Gangtok, is well worth a visit. Every visitor will be compelled to take out a camera to capture the incredible beauty of the place. The place also offers a fun recreational activity rope sliding, which takes a few minutes but is enough to give you a thrill making your visit worthwhile. Bakthang Falls in Gangtok is best visited during the monsoon or post-monsoon season. This is because monsoon rain is a blessing because it increases the volume of the water flow, making it even more beautiful and enjoyable.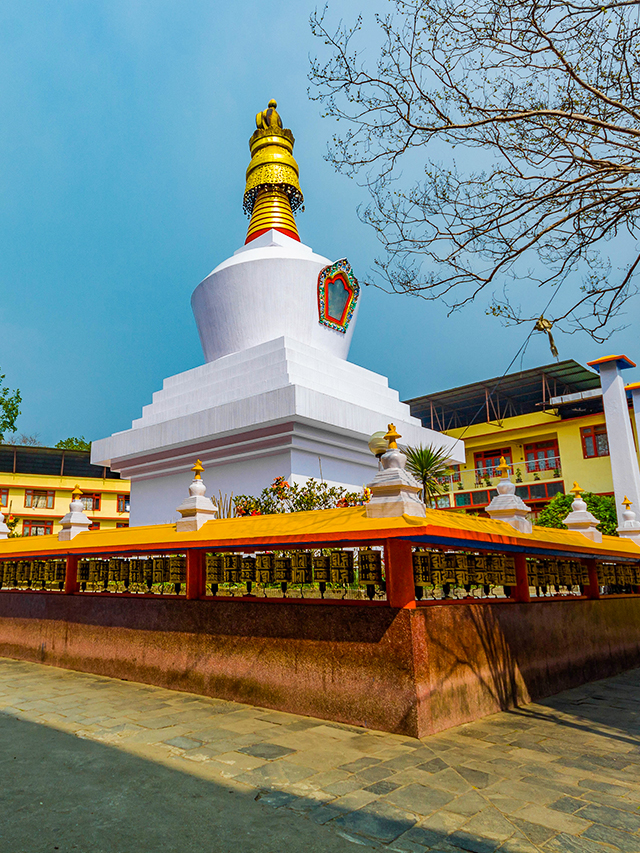 Do Drul Chorten is one of the greatest stupas in Sikkim. It was completed in 1945 by the venerable Trulshik Rinpoche, the leader of the Nyingmapa order of Tibetan Buddhism. This Chorten or Stupa is said to have been constructed to protect the Kingdom of Sikkim against invasion by neighboring countries and also to honor the wish of Dud-Zom Rinpoche's, which he made in 1944. Dro-Drul Chorten is a short walk from Namgyal Institute of Tibetology in Gangtok. It is one of the most popular tourist destinations in Sikkim because of its religious and historical significance also at the same time because of the beauty of the stupa and the structures built around it. There are several smaller Chortens surrounding the main Stupa, one of which is Jhang Chup Chorten, which was built in memory of Trulshig Rinpoche after his death. Dodhrubchen Rinpoche, a well-known Lama, took over as Trulshig Rinpoche's successor and established a Dharma preaching centre here. This new facility has the capacity to house almost 700 monks..Inside the Chorten are a complete Mandala set of Dorjee Phurba or Vajra Kilaya, a set of Kang Gyur relic, complete Zung or Mantras, as well as other precious items and specific Buddhist Deity Idols. With two gigantic statues of Guru Padmasambhava, Chorten Lhakhang and Guru Lakhang surround it. The seat of Kyabje Dodrupchen rinpoche, the world's most illustrious Nyingmapa Lamas, lies here. The place is mostly flocked with people who have come to whirl prayer wheels, pay reverence to the stupa, and enjoy some peace and quiet.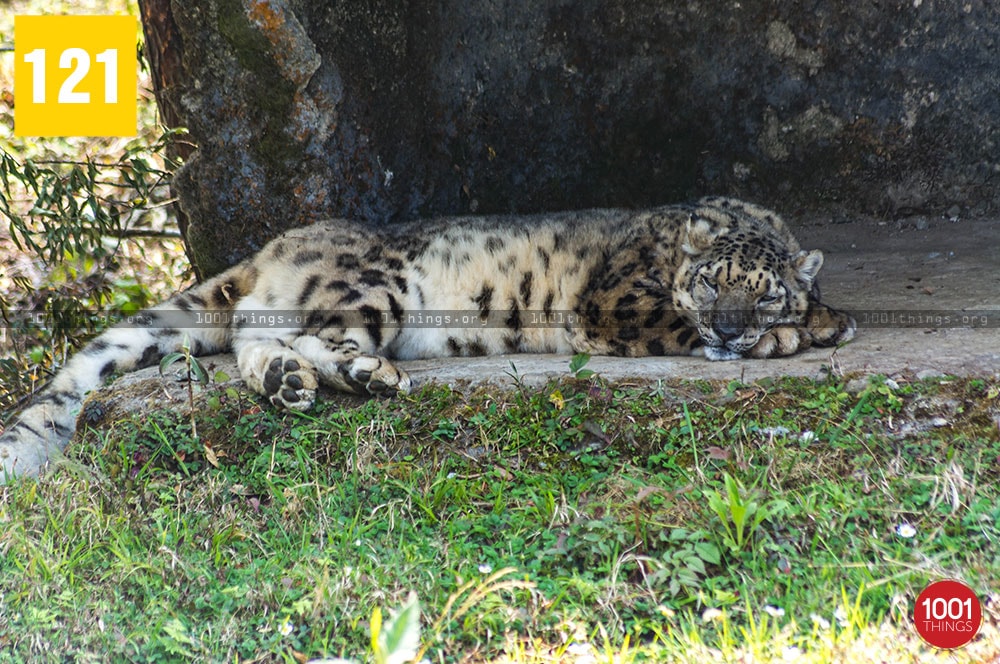 The Himalayan Zoological Park, Gangtok is one of the top places for wildlife aficionados. The zoo is located in Bulbulay just 3 Kms away from Gangtok, just across from the "Ganesh Tok" or Ganesh Temple, another major tourist site. This 205-hectare zoo was Sikkim's first zoo, established in 1991 by the state government. Set at an elevation of 1,780 meters the zoo's unique feature is that the cages were designed to mimic the animals' natural surroundings, making it the first of its kind in India's North-East. The zoo is mostly surrounded by woodland and quite vast in area which makes it an adventure to walk around and examine the environment. The animal enclosures are separated by a decent amount of space. There are a few rest stops or shed huts along the way, and some of them offer amazing views of Mt. Kanchenjunga. At the zoo's highest point, there is also a watch tower that offers a panoramic view of the surrounding area. The Himalayan Zoological Park is an excellent place to watch animals in the middle of dense vegetation and shrubs that resemble forests. Rare and endangered creatures found in this area include Musk Deer, Blue Sheep, Himalayan Black Bear, Barking Deer, Goral Spotted Deer, and Bears. The most valuable among them are Snow Leopards and Red Pandas.
The Sikkim Handloom and Handicrafts Centre which is currently known as the Directorate of Handicrafts and Handlooms was established in 1957 as a Technical Institute for the Training and Production of Traditional Arts and Crafts. The main objectives of the centre were to preserve the state's traditional arts and crafts, encourage people to participate in and improve their skills through various up-gradation programmes, increase employment opportunities, generate income from the handloom and handicrafts sector, and gain national and international recognition for Sikkim's handlooms and handicrafts. It's a must-see destination with an authentic warehouse of traditional handicrafts and handlooms, such as hand-woven carpets, blankets, shawls, thangka paintings, choktse (hand-carved foldable tables), hand-painted masks and dolls, as well as wooden dolls, dappled applique works, batiks, lamp-stands, shade, bamboo-craft, rich brocade, and embroidered boots. If you appreciate collecting handicrafts and handlooms, this is an excellent place to go shopping. The centre has evolved into one of the most important learning and training centres in the area, benefiting a large number of local inhabitants and assisting them in achieving not only work but also long-term self-sufficiency and self-reliance. The programme has evolved to 32 training centres and one emporium in Sikkim House, New Delhi.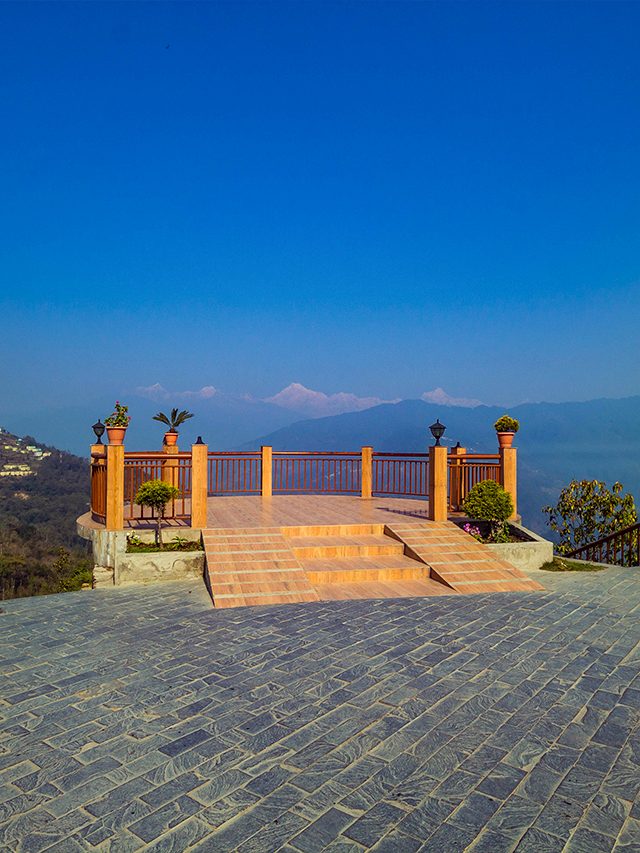 Tashi View point located on one of Gangtok's tallest hillocks, provides a stunning view of Mount Kanchenjunga and Mount Siniolchu. One of Sikkim's most famous tourist spots, this viewpoint is located 8 kilometres from the iconic MG Marg or the main Gangtok town. The place is mostly hit for the views of the snow capped mountains during the Golden hours as well as for an excellent panoramic view of Gangtok. It was constructed by Tashi Namgyal, the king of Sikkim from 1914 until 1963. From the parking area, one must first hike a few stairs to the lookout. The circular shaped platform with railings provides viewers with a 360-degree view of the entire neighbourhood. For a price, binoculars and telescopes are mounted on the wall and can be used.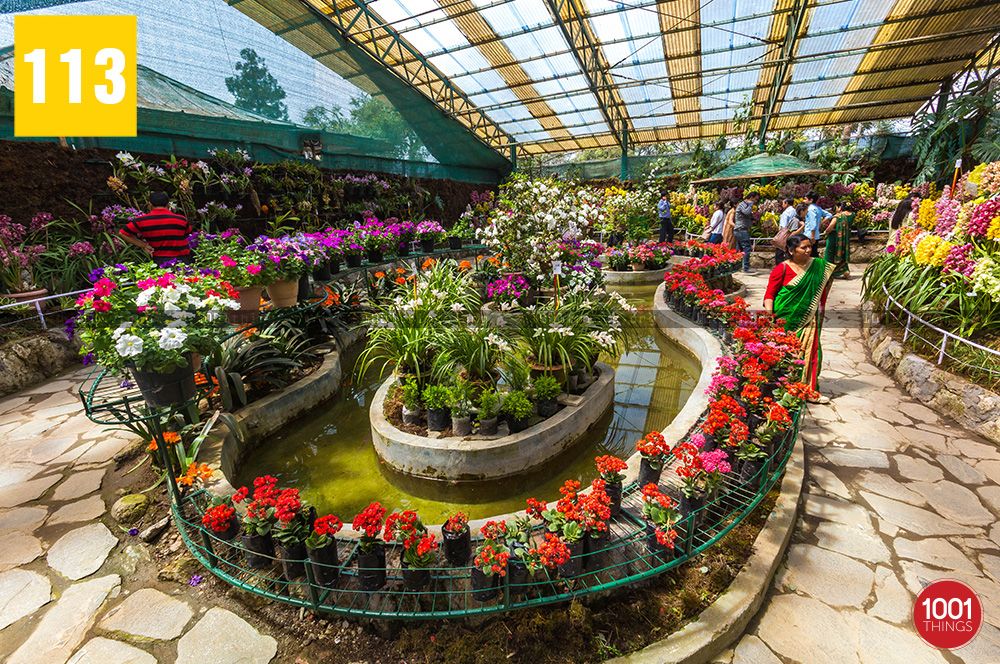 The Flower Exhibition Centre in Gangtok, Sikkim's capital, was built to showcase flowers from all around the state in one location. It's close to the White Memorial Hall and just below Ridge Park, both of which are within walking distance of the well-known M.G. Marg. The flowers are on display throughout the year, but the best time to see them is during the annual flower show in April and May. Fresh orchids and other flowers are collected and displayed by the government from all around the state. The centre is a medium-sized tropical greenhouse with a variety of exotic plants, including orchids, Anthuriums, and Liliums. Some visitors come here solely to spend hours gazing at the blooms. The place also has a little artificial water pond in the centre, with a short bridge across it. Sikkim is home to a diverse range of flowering plants that are routinely moved around the world. Poppies, Gentians, and Primulas abound in Sikkim's floral heritage, but orchids and rhododendrons are true treasures. Sikkim alone is home to 600 of the world's 5000 orchid species, as well as 30 rhododendron species.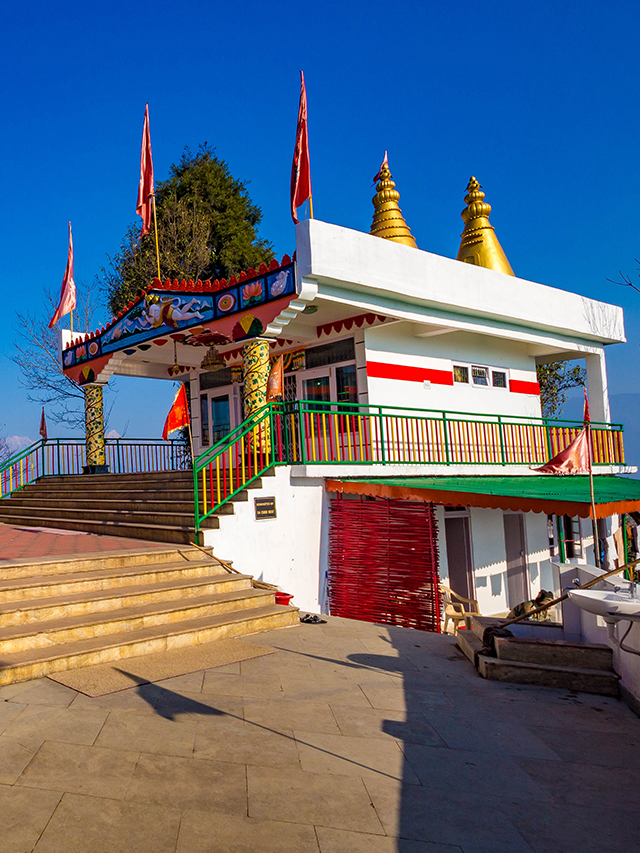 Hanuman Tok, located 9 kilometres from the main town and at an elevation of 7200 feet, is one of Gangtok's most prominent Hindu pilgrimage locations. As the name suggests the temple is dedicated to Lord Hanuman, the god of good health and strength. This temple is situated in an area with a stunning 360-degree view of the mountains and valleys. Legend has it that Lord Hanuman paused here for a rest while transporting Sanjeevani from the Himalayas to Lanka. Locals had long worshipped a stone here in the open, but it was an officer named Appaji Pant who, after having a holy dream about the place, created the Lord Hanuman monument in the 1950s. The temple's environs are serene and well-kept.The main temple is round in shape, several paintings depicting Lord Hanuman's life compliment the elongated hall and an additional chamber contains miniature figurines of Hindu gods and goddesses. Lukshyama, the royal family of Sikkim's cremation grounds, is only a short distance away. In addition to that the place also has a Shirdi Sai Baba Shrine. Visitors not only come to devote themselves to Lord Hanuman but also come seeking solitude and relaxation.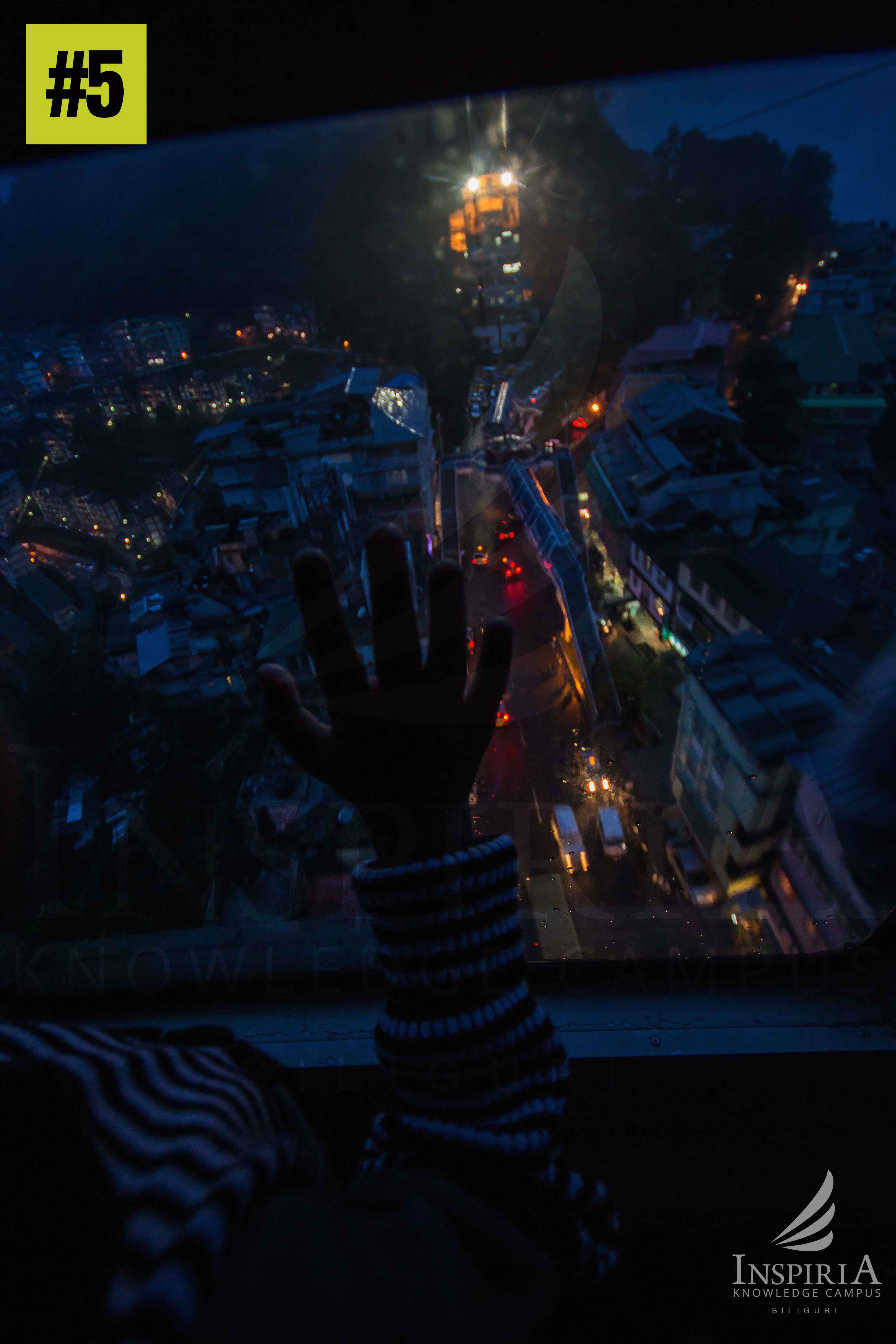 Gangtok Ropeway is one of the most prominent tourist attractions in the city. It is a 935-meter long bi-cable Jig-back Passenger Aerial Ropeway, established in 2003. This ropeway runs from Deorali Bazar to Tashiling Secretariat via the Sikkim Legislative Assembly. The journey can be taken up from any of the three terminal stations on the route. During a journey on this ropeway, guests can get a panoramic view of the entire city of Gangtok. From above, you can see the beautiful surroundings, the gushing Teesta River, and the snow-capped mountains. On a bright day and in the evenings as the sun sets, the ropeway ride becomes even more thrilling. The golden light bathes not just the snow-capped mountains, but also the entire Gangtok.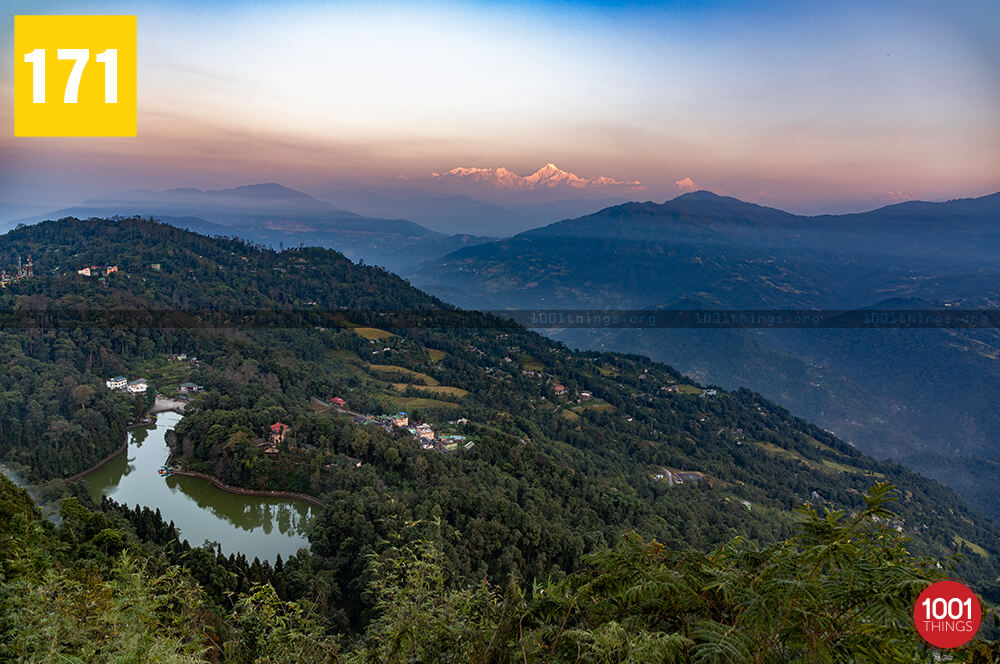 Lampokhari Lake, at a height of 4600 feet, is a breathtakingly gorgeous boot-shaped lake found near Aritar in Sikkim's Eastern district (1,400 metres). This lake is 240 feet wide and 1120 feet long, and it is home to a variety of fish. Aritar Lake, also called Lampokhari Lake, is surrounded by lush green pine forests, which adds to its charm. Lampokhari Lake, with its emerald hue, is a magnificent treat for the eyes. It's also one of the oldest natural freshwater lakes in Sikkim. However, other amenities have been created for the tourists' convenience, such as bathing sites, walks around the lakes, and boating activity. Lampokhari Lake is frequently referred to as "Aritar Lake" because it is the only lake in the Aritar region. The lovely Pine forest that surrounds the Lake adds to the natural attractiveness of the area and eventually hypnotises tourists
---